"Blue Hour" will be screened at the Oscar® qualifying festival!
Our another production will be screened at the Academy Awards® qualifying festival! "Blue Hour", a movie directed by our graduate, Stacey Rushchak, got into the official selection of the Out On Film: Georgia's LGBTQ+ Film Festival.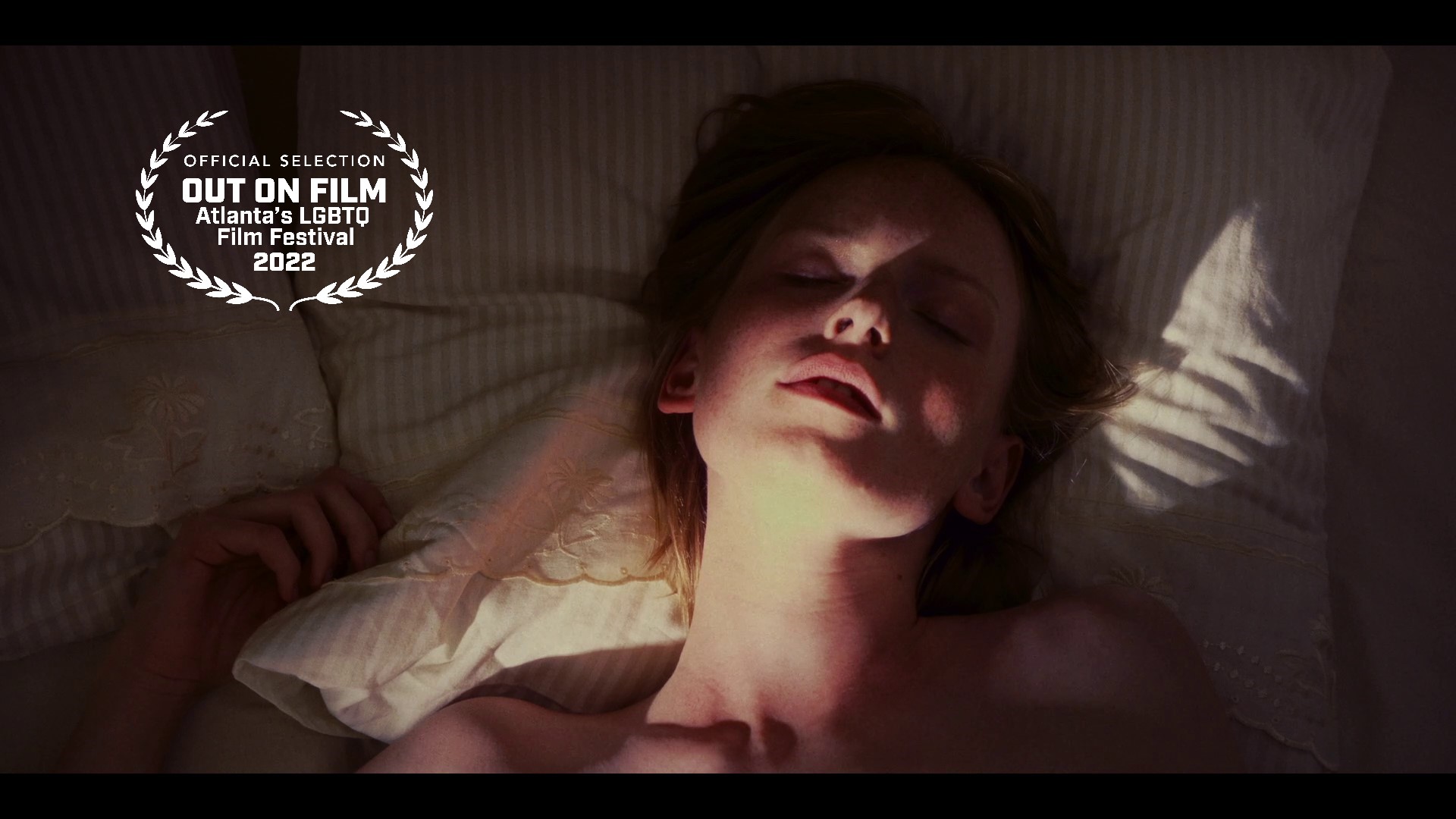 Still from the movie "Blue Hour". Cinematographer: Grzegorz Adach 
While this news itself is extremely exciting for us, our enthusiasm is further boosted by the fact that Out On Film is being organized in. . .  Atlanta! The screening of the Stacey's movie will take place in a city that turned out to be extremely lucky for us – this is where, during last year's Atlanta Film Festival, the journey to the Oscar® ceremony of our movie "The Dress" (dir. Tadeusz Łysiak) has begun. What's more interesting is the fact that the Out On Film was the part of the AFF till 2008!

Today Out On Film is an independent, eleven-day celebration of LGBTQ+ history and artists, which presents feature films, documentaries and short films. The mission of the festival is high quality and variety of content displayed to viewers, as well as providing representation to all members of the LGBTQ+ community.
Stills from the movie "Blue Hour". cinematographer: Grzegorz Adach
We are truly honored to be part of such an important event! Our competition  movie, "Blue Hour", tells the story of Maja, a waitress in a small village, aimlessly floats through life, while trying to come to terms with a much different past; until one day a strange woman, who is waiting for someone, comes into Maja's place of work.
Still from the movie "Blue Hour". Cinematographer: Grzegorz Adach
This year's 35th edition of Out On Film will be held from September 22 to October 2.
Congratulations to the large film crew that has worked on this movie! We're keeping our fingers crossed for you!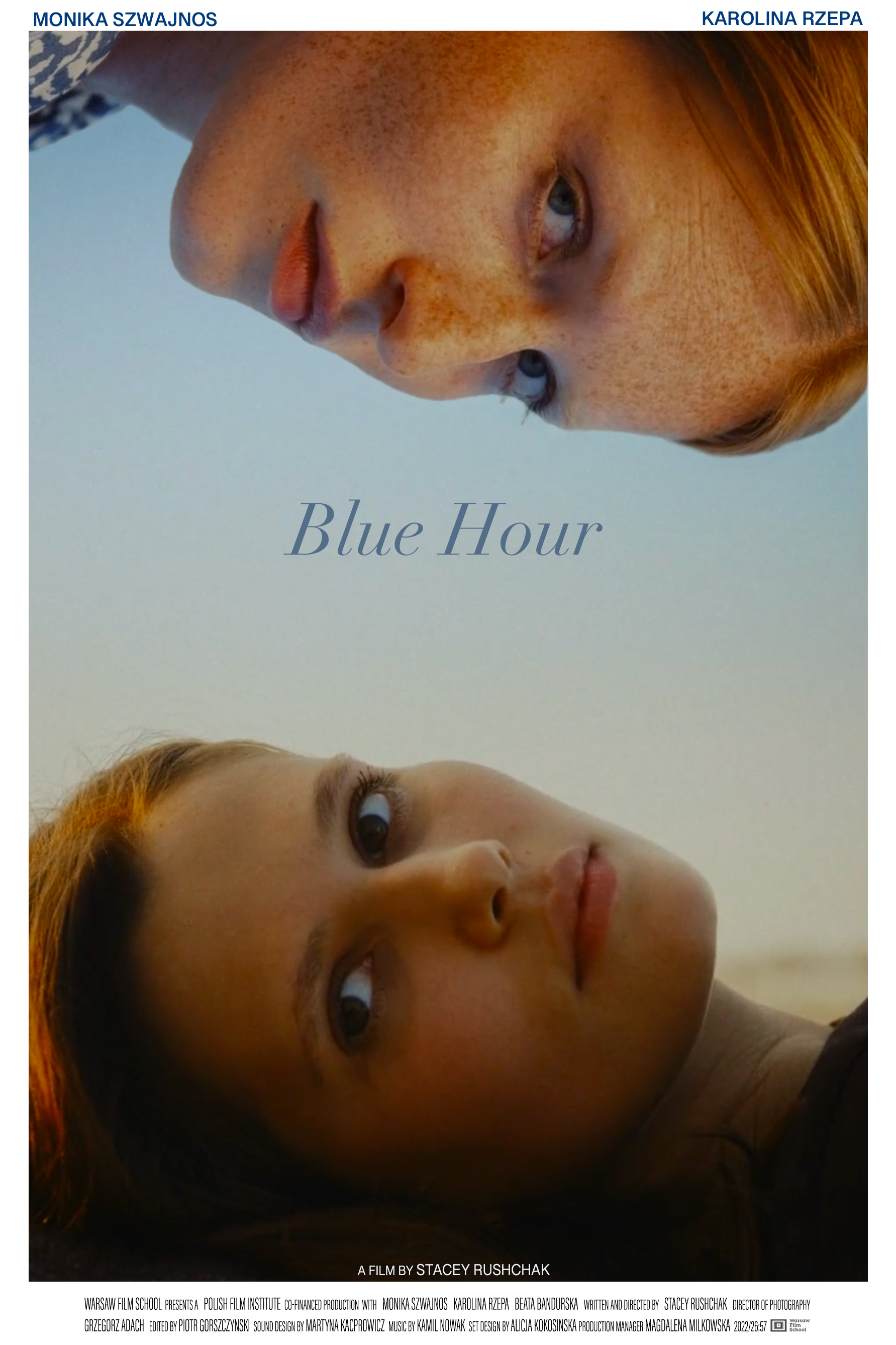 BLUE HOUR
CAST: Monika Szwajnos, Karolina Rzepa, Beata Bandurska
WRITTEN & DIRECTED BY: Stacey Rushchak DOP: Grzegorz Adach EDITING: Piotr Gorszczyński SOUND: Martyna Kacprowicz MUSIC: Kamil Nowak SET DESIGN & COSTUMES: Alicja Kokosińska COLORGRADING: Grzegorz Tatar HAIR & MAKE-UP: Joachim Treder, Wiktoria Kolecka-Majewicz, Antonina Maliszewska DIALOGUE TRANSLATION: Mateusz Motyka PRODUCTION MANAGER: Magdalena Miłkowska ARTISTIC SUPERVISION: Anna Bielak DISTRIBUTION: Aldona Hartwińska, Ewa Sokołowska FILM PROMOTION & PR: Michał Jachimek, Aldona Hartwińska EXECUTIVE PRODUCERS: Ewa Sokołowska, Karol Vo PRODUCER: Maciej Ślesicki CO-PRODUCER: Stacey Rushchak PRODUCTION: Warsaw Film School
Stacey Rushchak 

–

 Ukrainian-American director/screenwriter, who moved to Poland in 2015 to pursue film directing in Warsaw Film School. Her previous directorial work includes the short film Kindling, which has gained over a dozen international official selections and 4 awards.
Films by students of the Warsaw Film School are co-financed by the Polish Film Institute