Tadeusz Łysiak nominated for the Krzysztof Krauze Award
Tadeusz Łysiak appreciated for "The Dress" by The Directors Guild of Poland! The director and screenwriter of the movie that is competing for the Oscar this year, has been nominated for the Krzysztof Krauze Award.
Our Graduate is among the distinguished group of eight creators honored by the Guild, from which the final three will soon be selected. 
Stills from the movie "The Dress". Cinematographer: Konrad Bloch
What is the award given for? In its preamble it says: "We would like our award to be a reward for non-conformism. What does it mean for us? It is certainly related to such notions as inner freedom, independence, civil courage. What qualities must be met to deserve the name of a non-conformist? You definitely need to have a strong conviction in your feelings and views and the consequent attitude towards the world resulting from them. It is the ability to swim against the tide, the courage to stand up for your beliefs, sometimes against the opinion of the majority, against the opinion of your own environment. This is the willingness to defend the weaker against the stronger, minority against the majority. It is uncompromising attitude, eliminating from one's actions a simple calculation as to whether it will pay off for me."
This year's jury will include five directors: Piotr Subbotko, Joanna Krauze de Lendorff, Olga Chajdas, Małgorzata Imielska and Borys Lankosz.
The names of the finalists will be announced at the beginning of April, and the winner of the award – during the gala on April 9 in Warsaw.
We would like to remind you that Tadeusz is now in L.A. together with Anna Dzieduszycka, who played the main role in the movie "The Dress" in Los Angeles. They promote our production to the audience overseas. We're sending our congratulations to America then! We're keeping our fingers crossed for you, Tadeusz!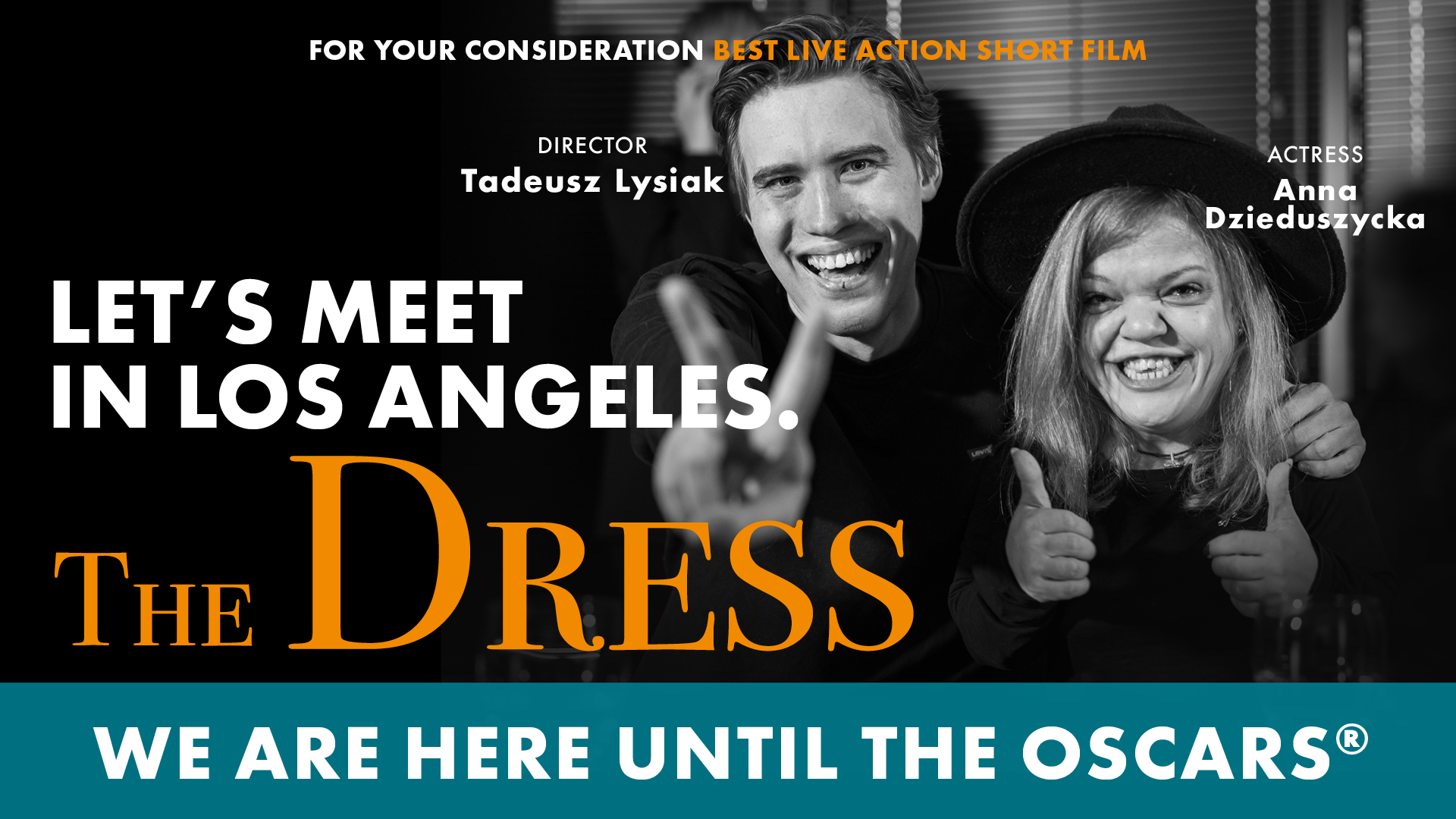 The Warsaw Film School team will stay in L.A. until the 94th Oscar ceremony, which will take place on March 27 at the Dolby Theatre. What else will happen on the promotional tour for "The Dress"? Follow our social media to find out! 
If you want to know more about this unique production, please visit the official website dedicated to the film "The Dress": CLICK HERE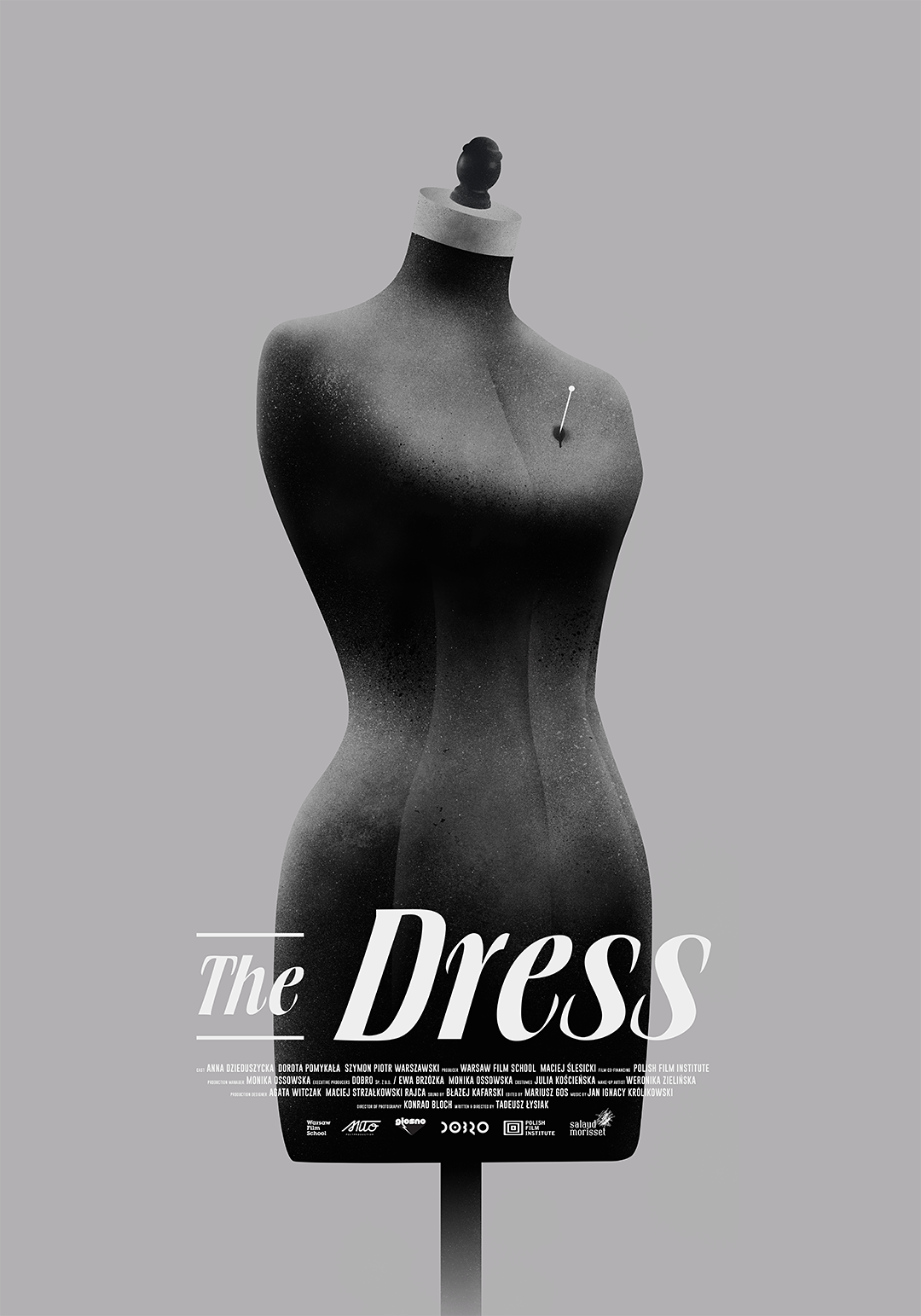 Poster of "The Dress" by Plakiat
THE DRESS
Julia lives in the Polish countryside. Her music is death metal. Her favorite pastime: playing on slot machines. She works at a wayside motel for drivers. She's lonely, she never had a man, never experienced physicality. Julia is short stature and her entire life is dictated by her height – the local community can't seem to accept her different appearance. Everything changes, when she crosses paths with a handsome truck driver. Their eyes meet. Julia's heart beats faster. The man soon becomes the object of her loving, almost erotic obsession...
CAST: Anna Dzieduszycka, Dorota Pomykała, Szymon Piotr Warszawski, Andrzej Glazer, Lea Oleksiak
SCRIPT & DIRECTING: Tadeusz Łysiak DOP: Konrad Bloch EDITING: Mariusz Gos MUSIC: Jan Królikowski SOUND: Błażej Kafarski PRODUCTION MANAGER: Monika Ossowska ARTISTIC SUPERVISION: Wojciech Saramonowicz PRODUCER: Maciej Ślesicki PRODUCTION: Warsaw Film School, Dobro, MIŁO, GŁOŚNO CO-FINANCING: Polish Film Institute SALES & DISTRIBUTION: Salaud Morisset POSTER: Plakiat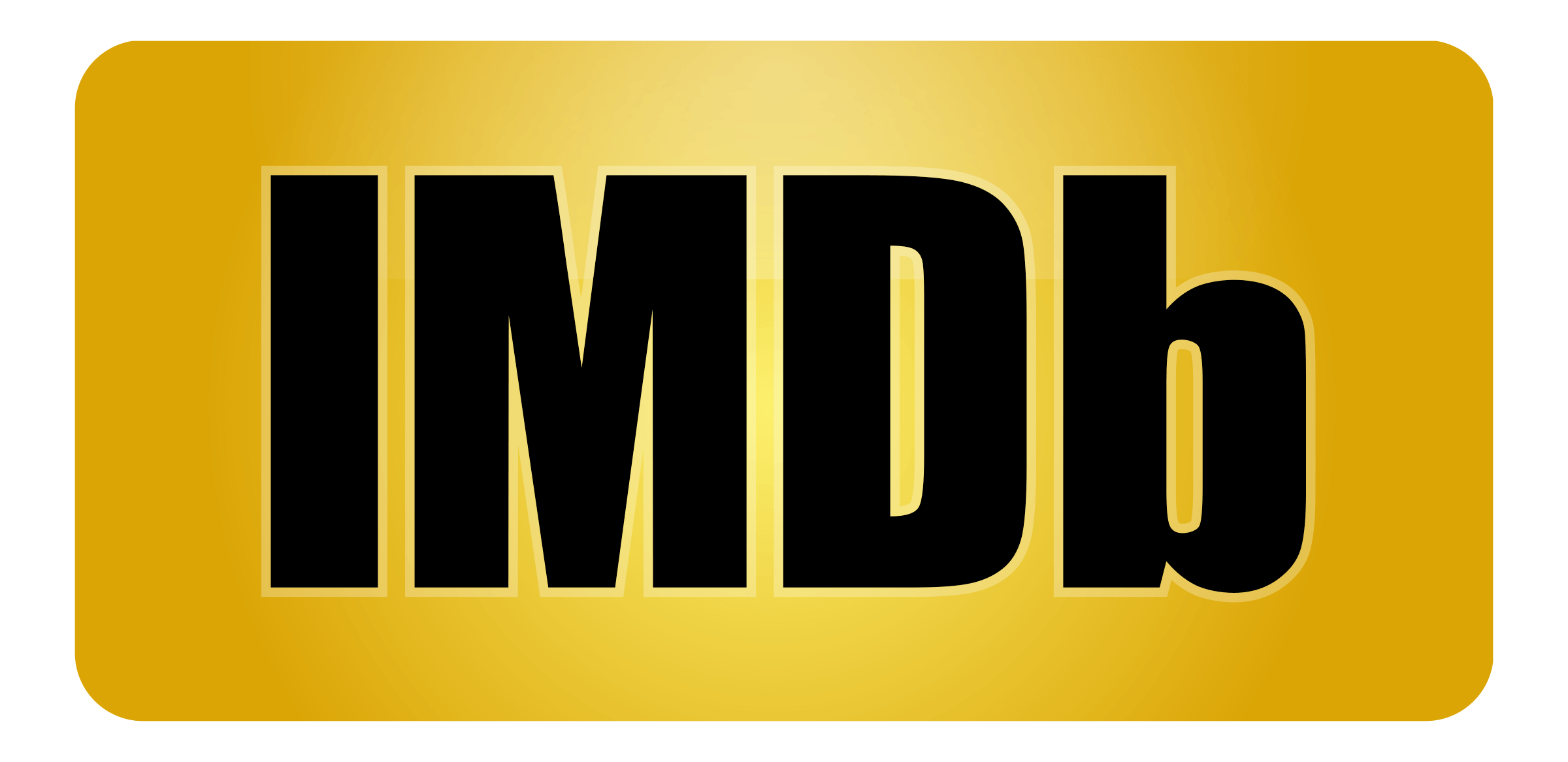 | | |
| --- | --- |
| | Tadeusz Łysiak – born in 1993, graduate of Cultural Studies at the University of Warsaw, student of Directing at the Warsaw Film School. Creator of two award-winning short films in Poland and abroad: "Techno" (starring Leszek Abrahamowicz, Danuta Stenka, Michalina Olszańska) and "The Dress" (Anna Dzieduszycka, Dorota Pomykała, Szymon Piotr Warszawski). Participant of the prestigious program FUTURE FRAMES – Generation NEXT of European Cinema within Eastern Promises at the Karlovy Vary Festival. Winner of the "Discovering Eye" award for young talented filmmaker at the Polish Film Festival in Chicago. |
Films by students of the Warsaw Film School are co-financed by the Polish Film Institute