"The Dress" listed among Variety's Academy Award® nominations predictions
>OFFICIAL SHORTLIST TO THE 94TH ACADEMY AWARDS®<
"The Dress" – the movie by students of the Warsaw Film School, which was shortlisted by The Academy®, is among the productions selected by the prestigious Variety magazine to be nominated for an Academy Award®!
Yesterday, we reported that "The Dress" is conquering foreign media [CLICK]. Today we are proud to inform you that our students' production has been identified as one of the potential nominees for the Academy Awards®. Variety magazine's full list of predictions to read [HERE].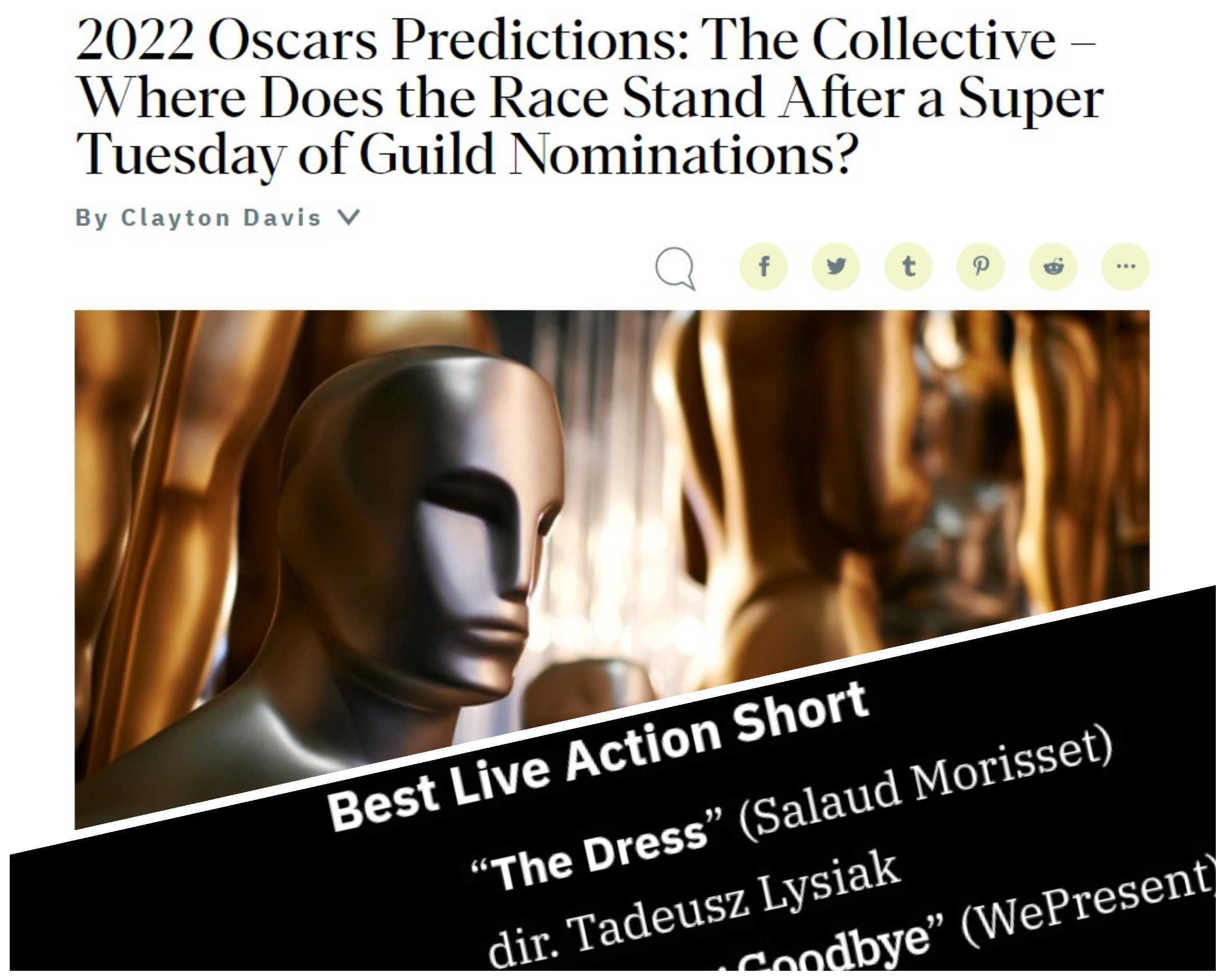 It is worth recalling that the director of the film, Tadeusz Łysiak, and the actress playing the main character, Anna Dzieduszycka, recently gave an interview to Variety magazine. The video of the conversation can be found [HERE]. In the meantime, we invite you to take a look at the photos from behind the scenes:
It's also worth noting that an ad for "The Dress" appeared in Variety magazine in mid-January.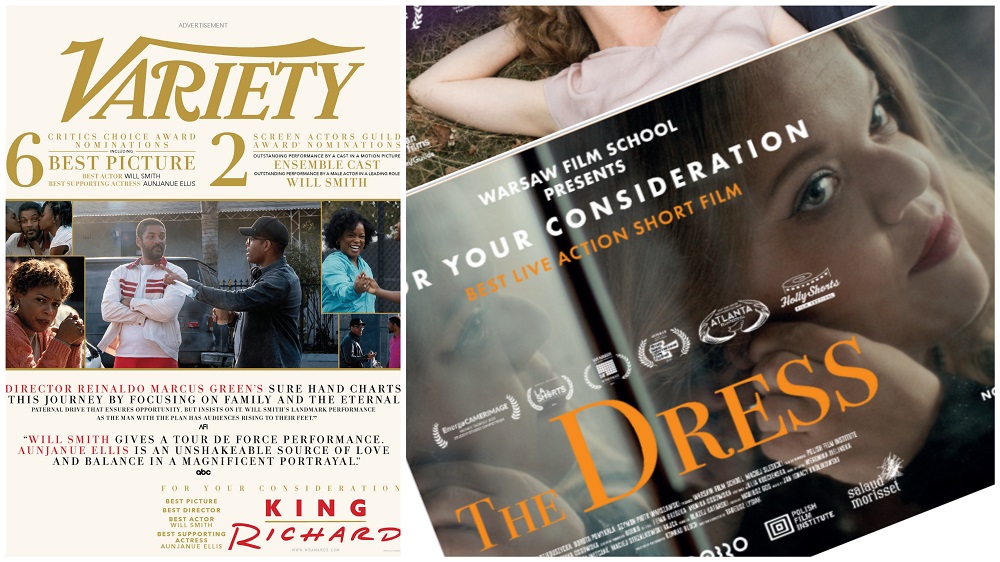 Until the end of the month, the movie is available to watch for free on YouTube. 
CLICK HERE, TO WATCH THE MOVIE FOR FREE
CLICK HERE, TO WATCH THE MOVIE FOR FREE
"The Dress" is a story about yearning and feminine friendship, written and directed by Tadeusz Łysiak, a student at the Warsaw Film School. The main role was played by Anna Dzieduszycka, whose acting was appreciated at many film festivals in Poland and abroad.
Now this award-winning title – which brought its creators, among others, victory at the Atlanta Film Festival and a Bronze Tadpole at the Energa Camerimage Festival – stands a chance of being nominated for the most prestigious film award in the world.
We would like to remind you that it is not the first time that The Academy® appreciated a production of the Warsaw Film School. We already had an Academy Awards® nomination for the moving documentary "Our Curse".
Stills from the film "The Dress". Cinematographer: Konrad Bloch
Don't miss this opportunity to enjoy the artistry of our filmmakers and the talent of Anna Dzieduszycka cast in the main role! It's worth hurrying as the availability of the film is limited!
If you want to learn more about our unique production and download graphic materials, please visit the movie's official website: CLICK HERE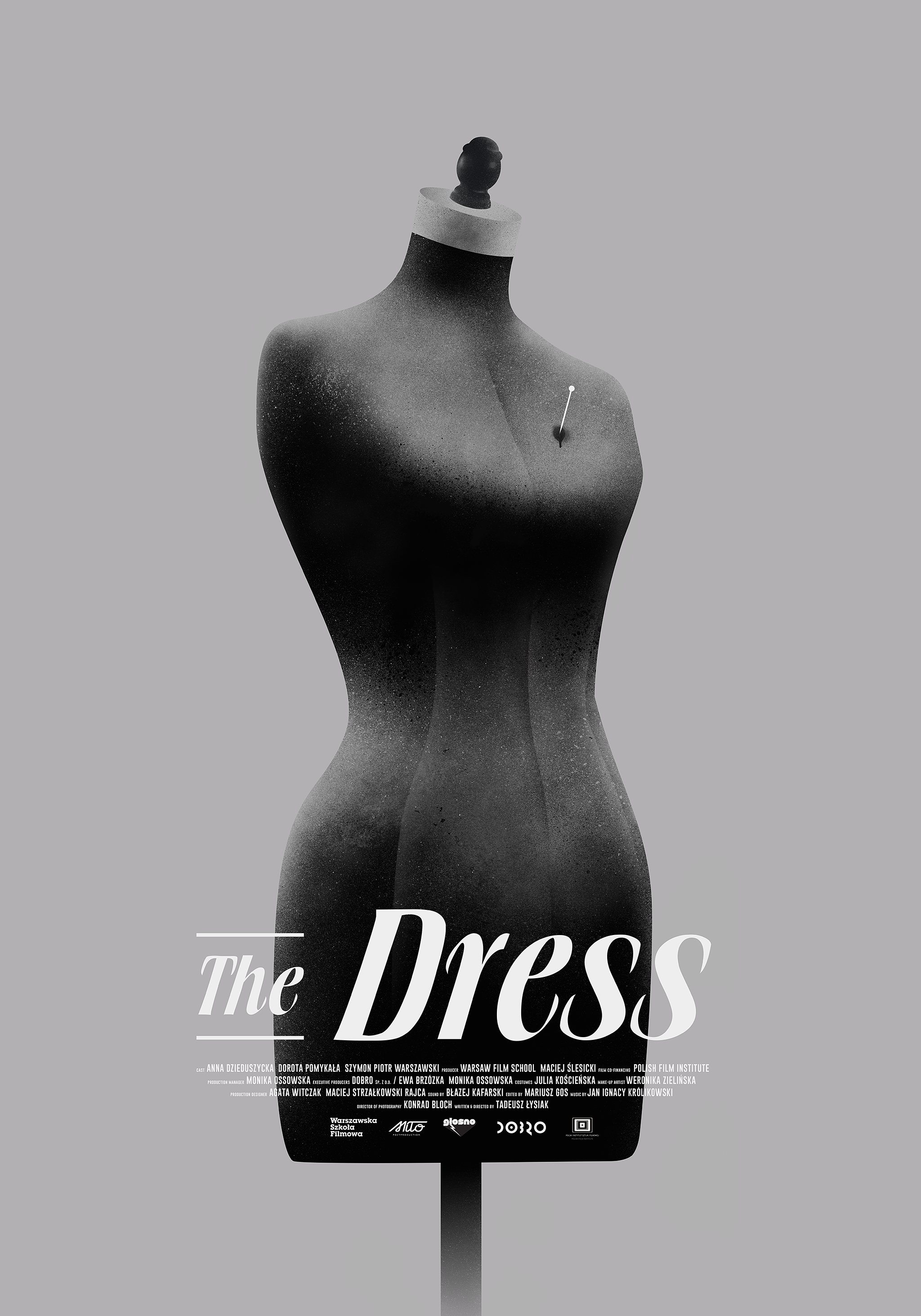 Poster of "The Dress" by Plakiat
THE DRESS
Julia lives in the Polish countryside. Her music is death metal. Her favorite pastime: playing on slot machines. She works at a wayside motel for drivers. She's lonely, she never had a man, never experienced physicality. Julia is short stature and her entire life is dictated by her height – the local community can't seem to accept her different appearance. Everything changes, when she crosses paths with a handsome truck driver. Their eyes meet. Julia's heart beats faster. The man soon becomes the object of her loving, almost erotic obsession...
CAST: Anna Dzieduszycka, Dorota Pomykała, Szymon Piotr Warszawski, Andrzej Glazer, Lea Oleksiak
SCRIPT & DIRECTING: Tadeusz Łysiak DOP: Konrad Bloch EDITING: Mariusz Gos MUSIC: Jan Królikowski SOUND: Błażej Kafarski PRODUCTION MANAGER: Monika Ossowska ARTISTIC SUPERVISION: Wojciech Saramonowicz PRODUCER: Maciej Ślesicki PRODUCTION: Warsaw Film School, Dobro, MIŁO, GŁOŚNO CO-FINANCING: Polish Film Institute SALES & DISTRIBUTION: Salaud Morisset POSTER: Plakiat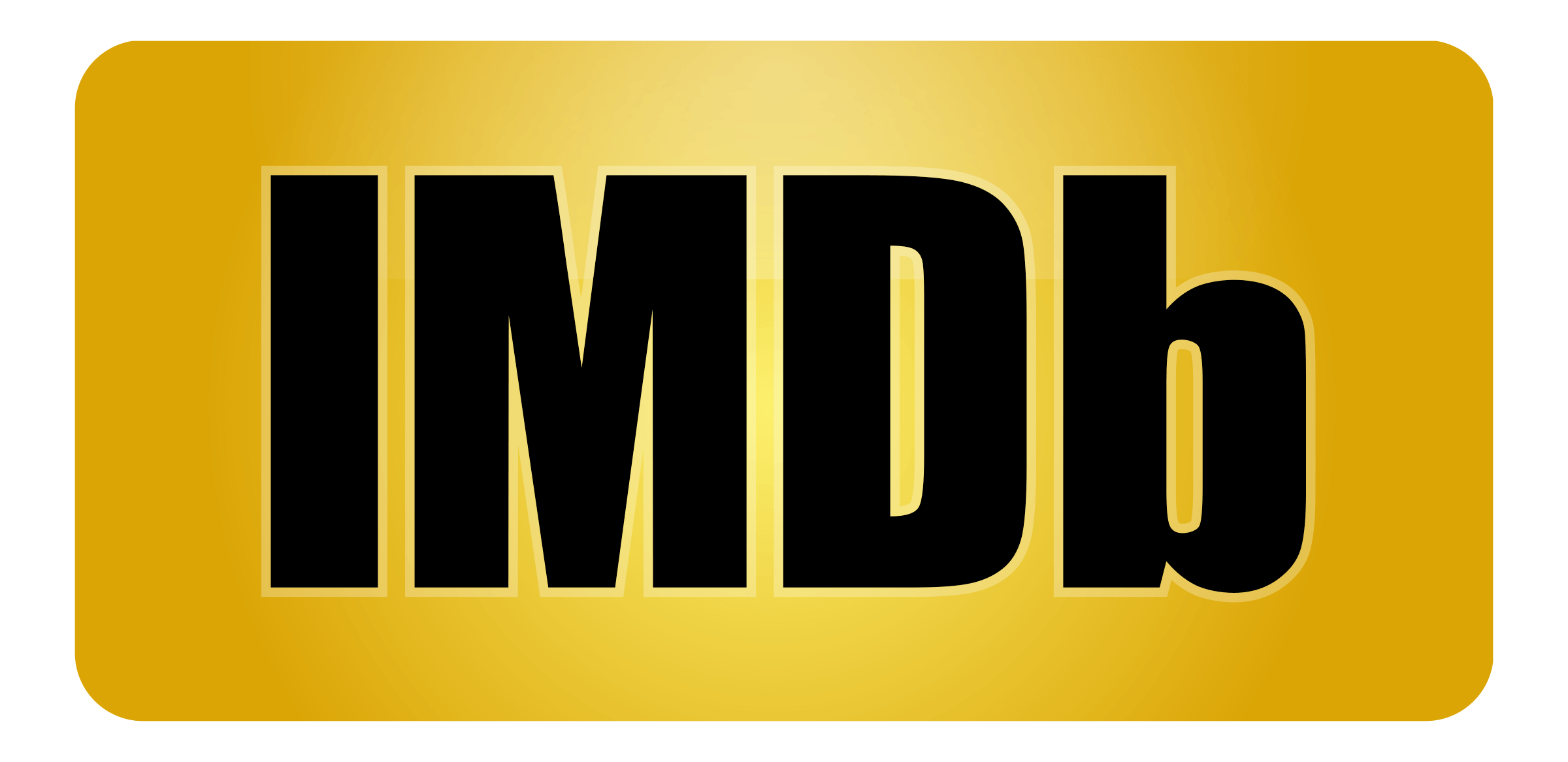 | | |
| --- | --- |
| | Tadeusz Łysiak – born in 1993, graduate of Cultural Studies at the University of Warsaw, student of Directing at the Warsaw Film School. Creator of two award-winning short films in Poland and abroad: "Techno" (starring Leszek Abrahamowicz, Danuta Stenka, Michalina Olszańska) and "The Dress" (Anna Dzieduszycka, Dorota Pomykała, Szymon Piotr Warszawski). Participant of the prestigious program FUTURE FRAMES – Generation NEXT of European Cinema within Eastern Promises at the Karlovy Vary Festival. Winner of the "Discovering Eye" award for young talented filmmaker at the Polish Film Festival in Chicago. |
Films by students of the Warsaw Film School are co-financed by the Polish Film Institute