Many nominations for the film "First..."
Even though it's freezing outside, it'll be a really hot season for the film crew of the "First..."! The diploma film of our alumni – Adam Hartwiński (director) and Michał Konopka (cinematographer) – will compete for awards at as many as six foreign festivals! The title qualified for: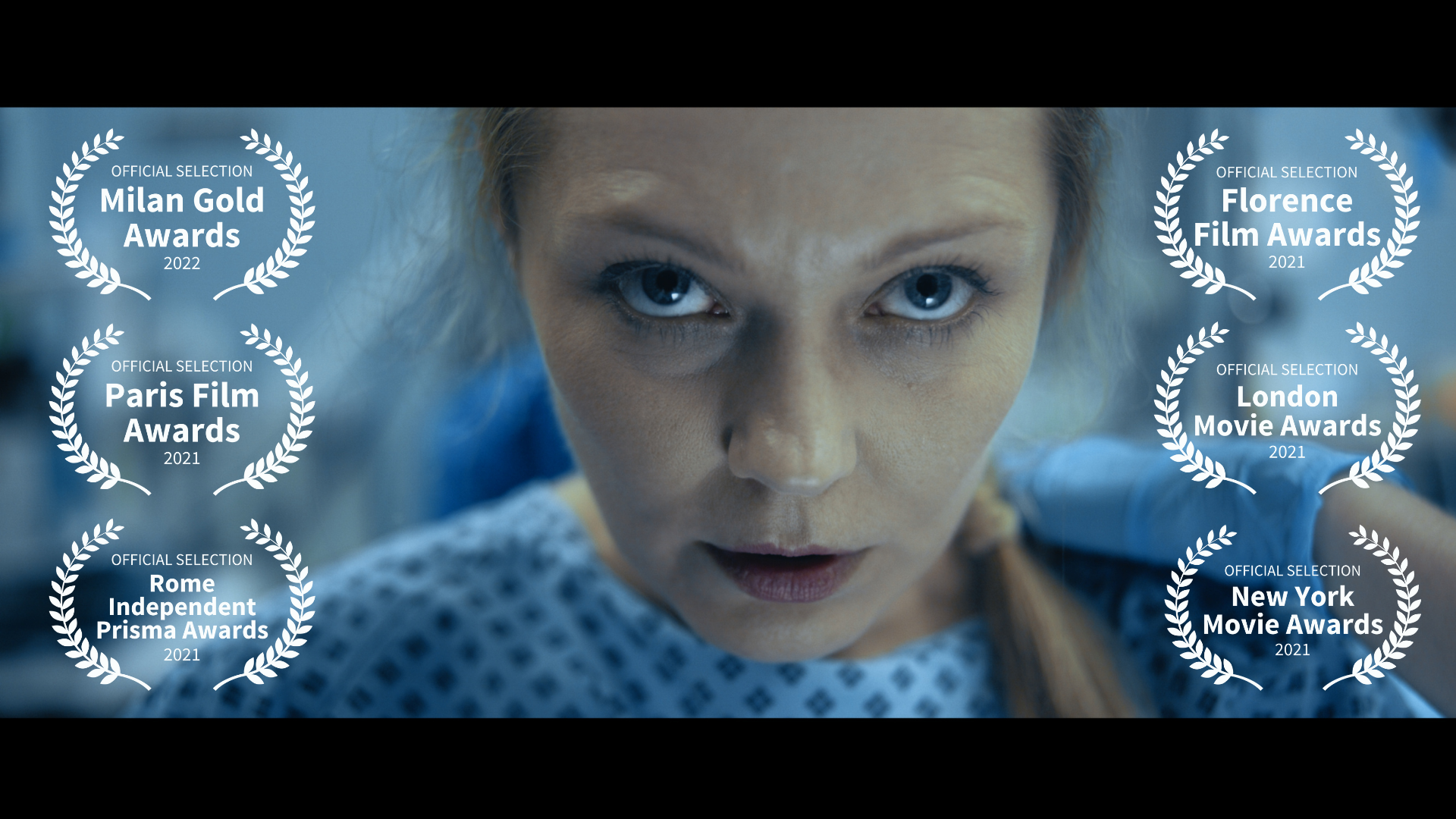 Still from the film "First...". Cinematographer: Michał Konopka
The title qualified for:
New York Movie Awards (Best short category),
Rome Independent Prisma Awards (Best Short Film category),
London Movie Awards (Student Film category),
Paris Film Awards (Short Film category),
Milan Gold Awards (Narrative Short category),
Florence Film Awards (Short Film category).
Stills from the film "First...". Cinematographer: Michał Konopka
"First..." raises the extremely important issue of the lack of legal regulations concerning the so-called donation for birth, i. e. the decision that a foetus carrying a lethal defect may become an organ donor after birth. Our socially engaged title had its premiere during this year's Kameralne Lato festival in Radom. It was also presented to the audience of the Lubuskie Lato Filmowe in Łagów and two festivals in the United States: 33rd Polish Film Festival in America and 16th Austin Polish Film Festival.
We wish the film crew the best of luck during the intensive festival journey that is ahead of them!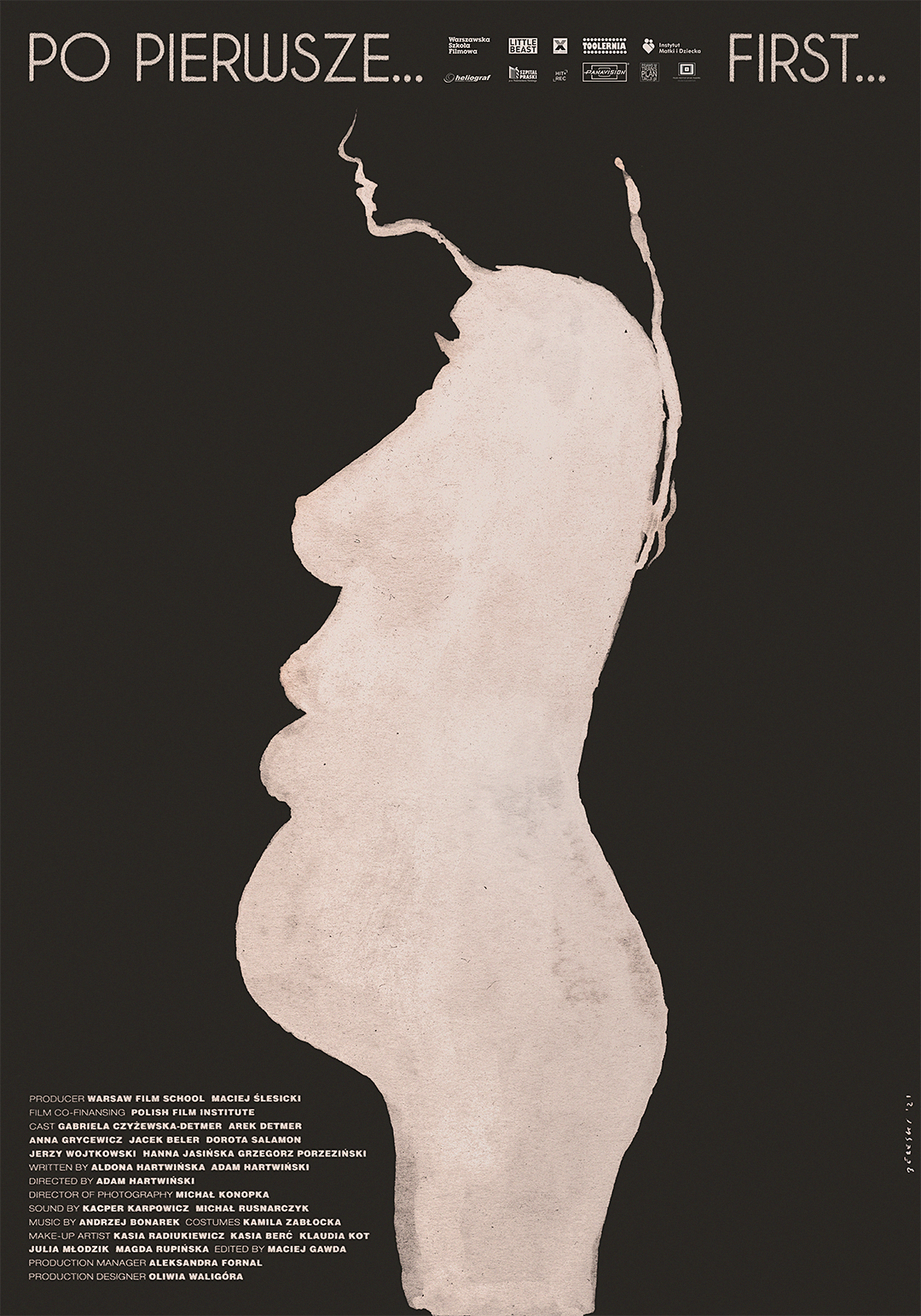 Poster of the "First..." by Plakiat
FIRST... 
The film's protagonist, 40-year-old beauty vlogger Marysia, finds out that the baby she is expecting has an incurable genetic defect and probably will die soon after birth. A desperate woman makes a difficult decision to give birth to a child and donate its kidney to the sick Anielka.

CAST: Arek Demter, Gabriela Czyżewska-Detmer, Anna Grycewicz, Jacek Beler, Dorota Salamon, Jerzy Wojtkowski, Hanna Jasińska, Grzegorz Porzeziński
DIRECTOR: Adam Hartwiński SCRIPT: Adam Hartwiński, Aldona Hartwińska DOP: Michał Konopka EDITING: Maciej Gawda SOUND: Kacper Karpowicz Michał Rusnarczyk MUSIC: Andrzej Bonarek PRODUCTION MANAGER: Aleksandra Fornal ARTISTIC SUPERVISION: Barbara Pawłowska, Andrzej Jaroszewicz, Maciej Ślesicki, Arek Detmer, Wojciech Saramonowicz PRODUCER: Maciej Ślesicki PRODUCTION: Warsaw Film School
Adam Hartwiński – (born in 1988). For as long as he can remember, he has been floating between two cultures - Polish and Swedish. Born in Warsaw, raised in Stockholm. There he completed film and documentary courses at Sundbyberg Folkhögskola. He returned to Poland to study. He graduated from Warsaw Film School.

 
Films by students of the Warsaw Film School are co-financed by the Polish Film Institute