More victories of "The Dreams of Lonely People"
The film "The Dreams of Lonely People" directed by Marek Leszczewski, with cinematography by Max Bugajak, has won three more awards at foreign festivals.
Recently, the title won the Best Film Award in the short film category of the Philippine Dreamanila International Film Festival.
Marek Leszczewski, the director of "The Dreams. . . " was also recognized, winning the Best Short Film Director Award at the 12th Toronto Polish Film Festival.
There was also a victory for the cinematographer – Max Bugajak – winner of this year's prestigious Golden Tadpole Award of the EnergaCamerimage Festival for his cinematography in "The Howling" (dir. Bartosz Brzezinski). The cinematographer was honoured with the Best Cinematography Award at the Universal Film Festival.
Stills from the film "The Dreams of Lonely People". Autor zdjęć: Max Bugajak
Congratulations! We are happy for your success! Of course, we wish you more!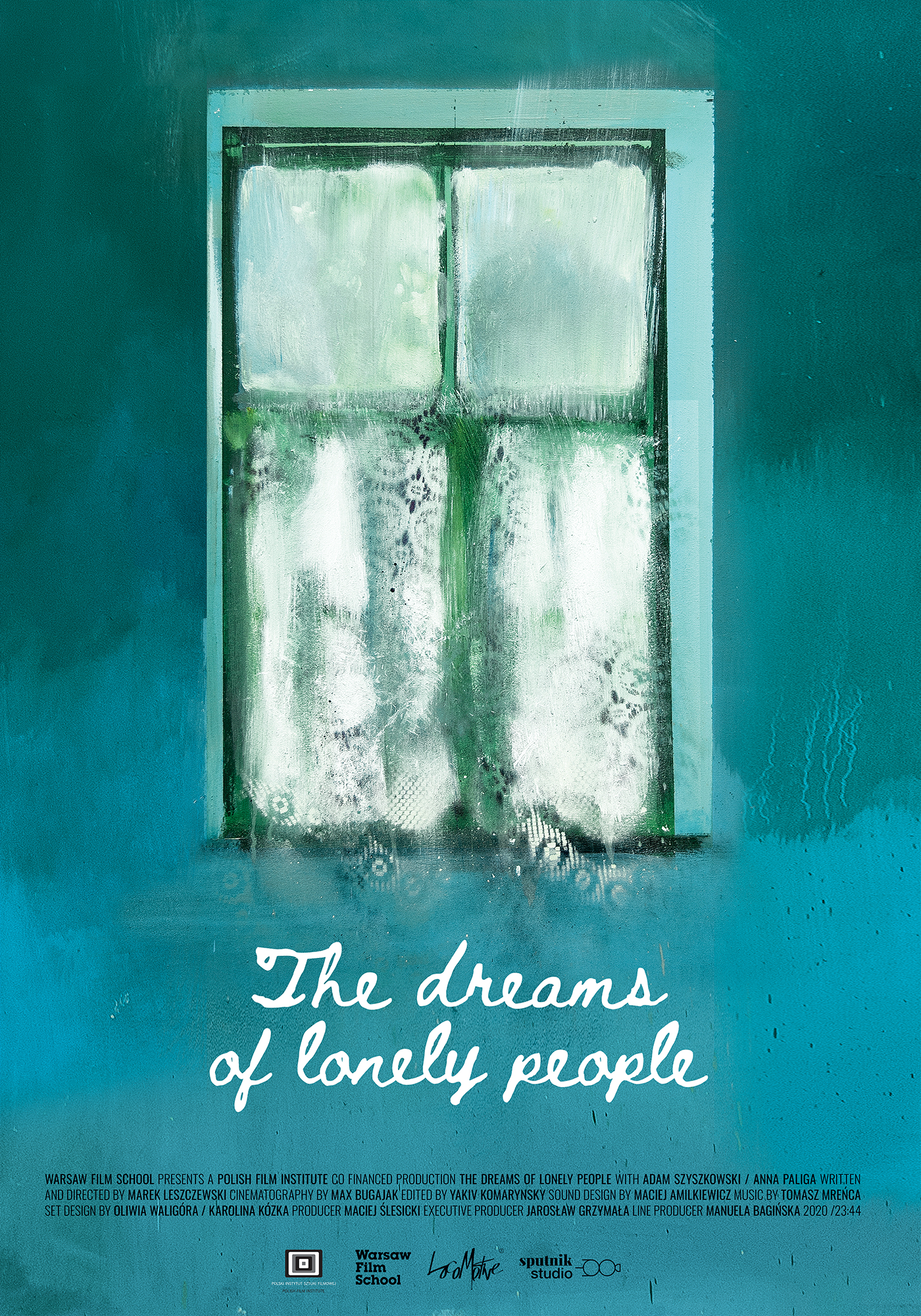 Poster of the film "The Dreams of Lonely People by Michał Czuba
THE DREAMS OF LONELY PEOPLE
After twenty years in prison, the man returns to his homeland to wait for death in peace. His world is completely changed when he accidentally meets the character of the magical world of nature.
CAST: Adam Szyszkowski, Anna Paliga, Piotr Bąk
SCRIPT & DIRECTING: Marek Leszczewski DOP: Max Bugajak EDITING: Yakiv Komarynsky SOUND: Maciej Amilkiewicz MUSIC: Tomasz Mreńca PRODUCTION MANAGER: Manuela Bagińska ARTISTIC SUPERVISION: Robert Wichrowski, Andrzej Wolf, Katarzyna Taras PRODUCER: Maciej Ślesicki PRODUCTION: Warsaw Film School
| | |
| --- | --- |
| | Marek Leszczewski he studied theatre and art history at the University of Łódź. He is a graduate of directing at the Warsaw Film School. His student short film 'Nuclear Shadows' has screened at over 60 international film festivals and received numerous awards. Besides, he has made many short films and music videos. He has experience working as a second director on feature films and TV series. He has visited nearly 30 countries. He has lived in Germany and Georgia. |
Films by students of the Warsaw Film School are co-financed by the Polish Film Institute