Winner of BEST NARRATIVE SHORT at the Atlanta Film Festival reaches for another prestigious awards!
The 15th edition of Grand OFF Festival is over. It is the most important initiative promoting independent cinema in Poland and one of the most important initiatives of this kind in the world. What an evening it was for the Warsaw Film School!
"The Dress" directed by Tadeusz Łysiak triumphed at this year's Closing Gala. The title received two awards in the categories:
Best Actress – Anna Dzieduszycka – the actress in the leading role, whose portrayal has already been recognized by the Oscar qualifying Filckers' Rhode Island International Film Festival, where she received the Grand Prize – Best Actress and at the last year's WAMA Film Festival and on this year's Film Festival ZOOM - Zbliżenia in Jelenia Góra, where she was nominated for the prestigious Jan Machulski Awards (the director and screenwriter of "The Dress"", Tadeusz Łysiak, was also nominated in Jelenia Góra for the J. Machulski Award for Best Script),
Best Polish Film – it is worth mentioning that another film by the director of "The Dress"  entitled "Techno" won this category during the 13th edition of GRAND OFF.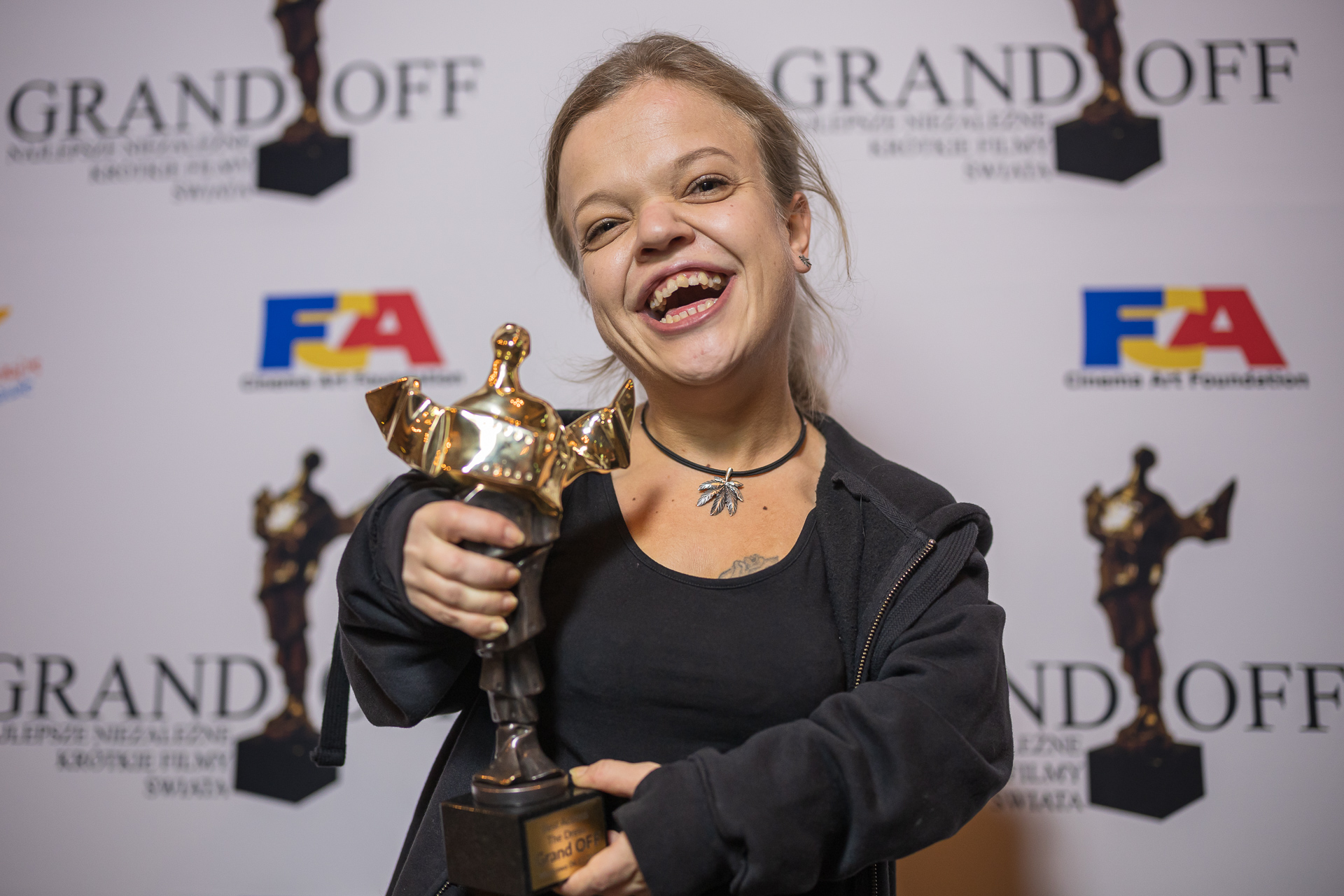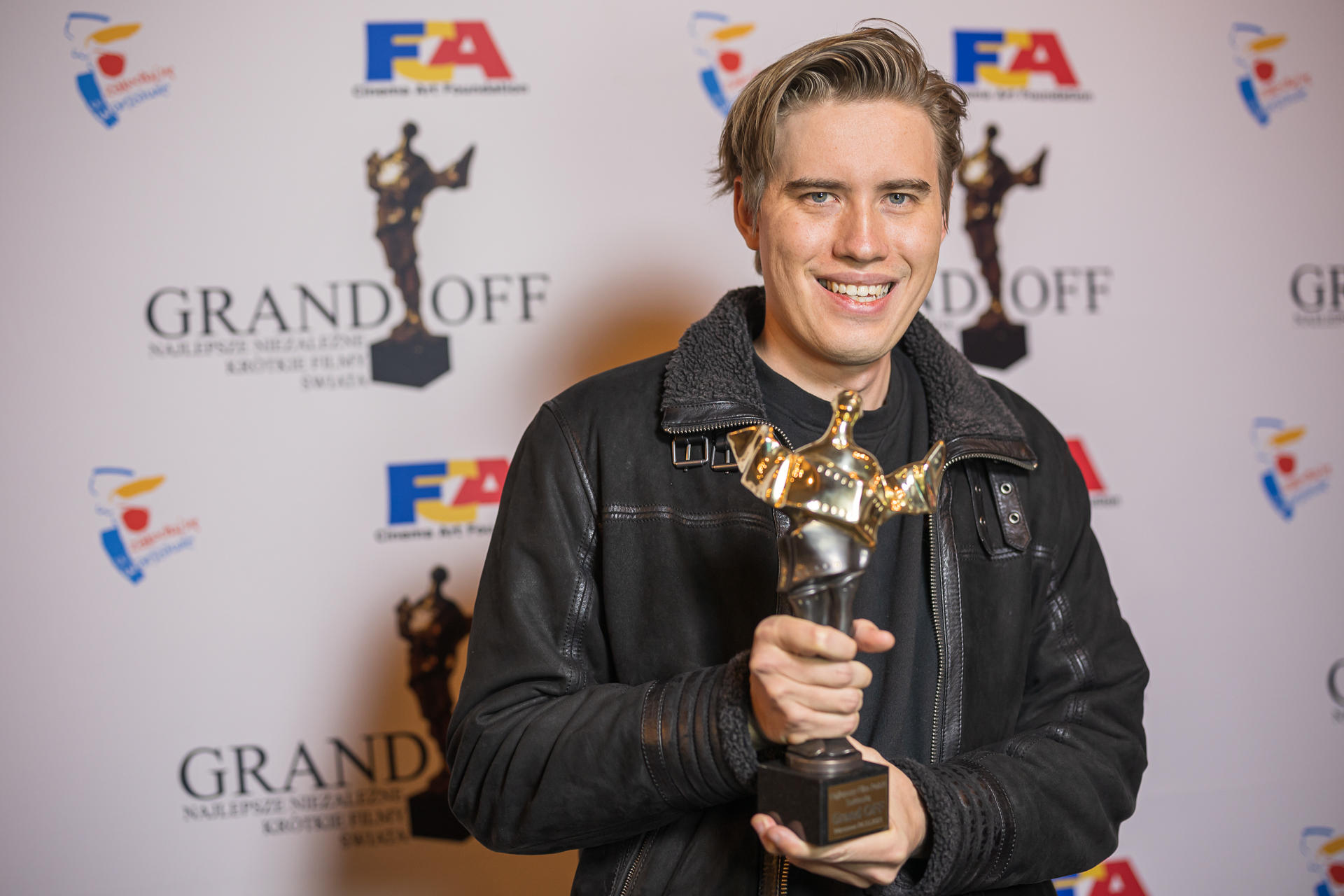 We were also represented at the gala by our Deputy Rector for Communication and New Media, Ewa Maria Szczepanowska, who presented the statuette in the Best Actor category.
Since its premiere at last year's Krakow Film Festival, "The Dress" has been on an almost continuous tour with screenings in competitions and festivals around the world. The film won recognition from both critics and festival audiences, as confirmed by numerous awards and distinctions.
Congratulations! We're bursting with pride!
Photo: Michał Sierszak / Warsaw Film School
THE DRESS
CAST: Anna Dzieduszycka, Dorota Pomykała, Szymon Piotr Warszawski, Andrzej Glazer, Lea Oleksiak
SCRIPT & DIRECTING: Tadeusz Łysiak DOP: Konrad Bloch EDITING: Mariusz Gos SOUND: Błażej Kafarski MUSIC: Jan Królikowski PRODUCTION MANAGER: Monika Ossowska ARTISTIC SUPERVISION: Wojciech Saramonowicz PRODUCER: Maciej Ślesicki PRODUCTION: Warsaw Film School, Dobro, MIŁO, GŁOŚNO  
Films by students of the Warsaw Film School are co-financed by the Polish Film Institute