"Masha" nominated for the Amnesty International Award!
"Masha" directed by Krzysztof Chodorowski has been nominated for the Amnesty International Award – 'Short on Rights' – awarded during the 18th edition of the Italian Corto Dorico Film Festival. The event will take place from December 4-12.

Every year the Corto Dorico Film Festival organizes the International Short Film Competition in collaboration with Amnesty International Italy. The films selected address human and/or civil rights issues in both conventional and unconventional ways or in an innovative form.
Stills from the film "Masha". Cinematographer: Michał Stańczyk
"Masha" is a story based on true events that took place in Poland. The director talked to Ukrainians who told him many shocking stories about working conditions for foreigners in our country, which inspired him in his work on the project.
We wish the best of luck to the entire film crew!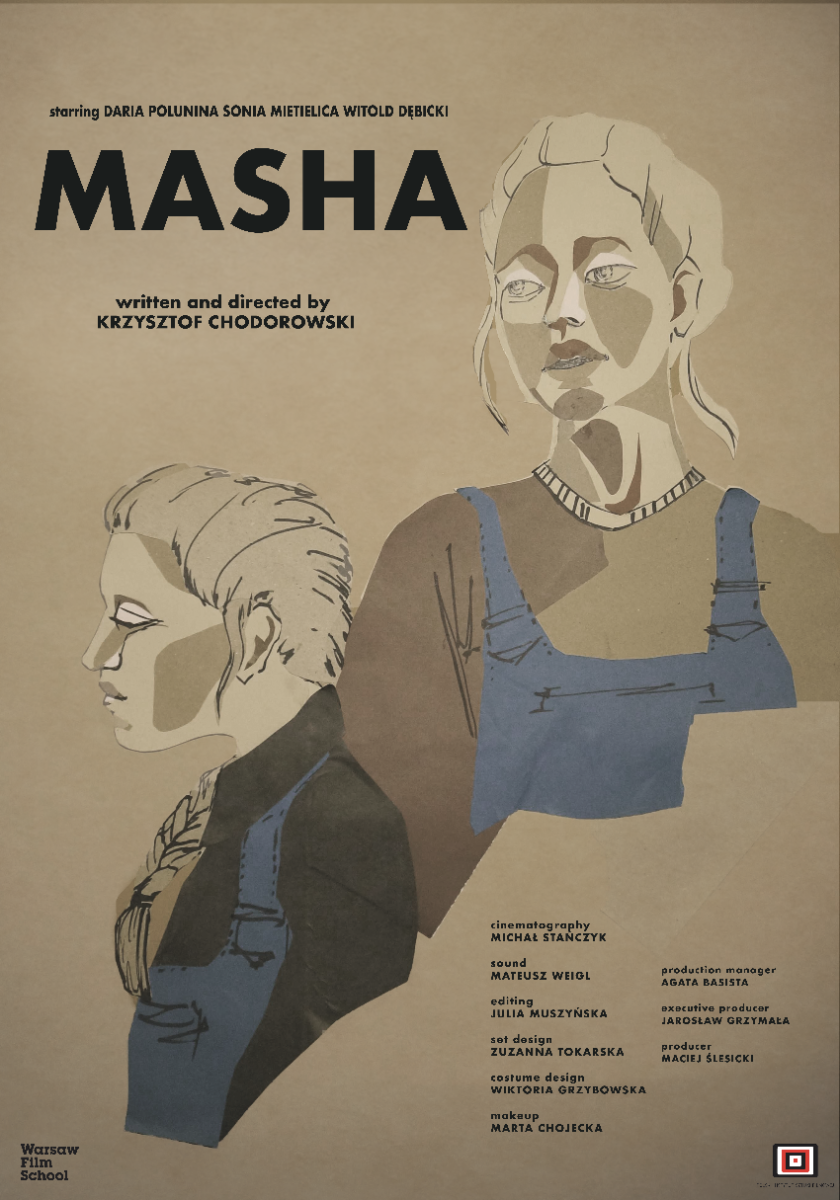 Poster of "Masha" by Zuzanna Tokarska and Wiktoria Grzybowska
MASHA
"Masha" tells the story of a Ukrainian woman, Wiera, working illegally in a Polish factory, who tries to help her colleague Masha, injured in an accident.
CAST: Daria Polunina, Sonia Mietielica Witold Dębicki, Kacper Lech, Zuzanna Rutkowska, Konrad Żygadło
SCRIPT & DIRECTING: Krzysztof Chodorowski DOP: Michał Stańczyk EDITING: Julia Muszyńska SOUND: Mateusz Weigl ARTISTIC SUPERVISION: Barbara Pawłowska PRODUCER: Maciej Ślesicki PRODUCTION: Warsaw Film School
Films by students of the Warsaw Film School are co-financed by the Polish Film Institute