More nominations for "The Dreams of Lonely People"
"The Dreams of Lonely People" directed by Marek Leszczewski, with cinematography by Max Bugajak, has been nominated in Best Film and Best Cinematography categories at the Universal Film Festival. The virtual event starts today (November 18) and will last until 21 November.

Universal Film Festival created in 2007 in Kansas City (Missouri, USA) is an international hybrid festival. Each year the event takes place in a different city and country, featuring both live and virtual interactive festival events, as well as a "Global Village Showcase" – an experience unique to each UFF host. This year's edition, however, due to the ongoing pandemic, will take place entirely online.
Universal Film Festival's mission is to increase the audience and visibility of independent filmmakers and to give them the opportunity to advance their careers by making industry contacts and promoting their films through the festival.
Stills from the film "The Dreams of Lonely People". Cinematographer: Max Bugajak
UFF is one of the many festivals where the film "The Dreams of Lonely People" was screened this fall. Our production was recently presented to the audience of the prestigious, Oscar-qualifying Raindance Film Festival, among others. The title is also taking part in the competition of the new KinoGram festival, which is scheduled for November 30. 
Stills from the film "The Dreams of Lonely People". Cinematographer: Max Bugajak
Let us remind you that the DOP of "The Dreams of Lonely People" is Max Bugajak, who also created the cinematography for "The Howling", a film that was selected for the Film and Art School Etudes Competition at the ongoing EnergaCamerimage!
Congratulations! We're looking forward to more qualifications!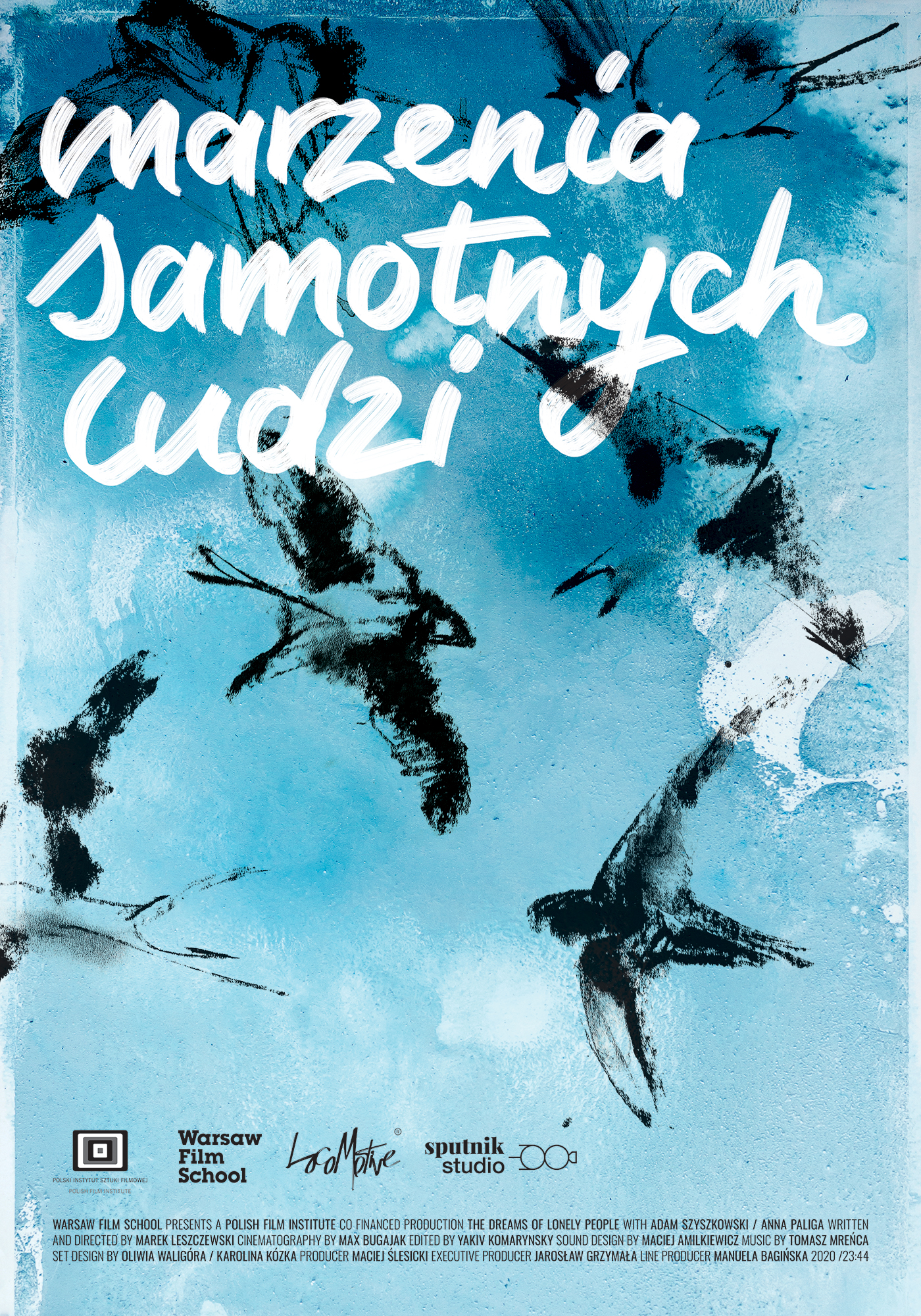 Poster of "The Dreams of Lonely People" by Michał Czuba
THE DREAMS OF LONELY PEOPLE
After twenty years in prison, the man returns to his homeland to wait for death in peace. His world is completely changed when he accidentally meets the character of the magical world of nature.
CAST: Adam Szyszkowski, Anna Paliga, Piotr Bąk
SCRIPT & DIRECTING: Marek Leszczewski DOP: Max Bugajak EDITING: Yakiv Komarynsky SOUND: Maciej Amilkiewicz MUSIC: Tomasz Mreńca PRODUCTION MANAGER: Manuela Bagińska ARTISTIC SUPERVISION: Robert Wichrowski, Andrzej Wolf, Katarzyna Taras PRODUCER: Maciej Ślesicki PRODUCTION: Warsaw Film School
Marek Leszczewski

 he studied theatre and art history at the University of Łódź. He is a graduate of directing at the Warsaw Film School. His student short film 'Nuclear Shadows' has screened at over 60 international film festivals and received numerous awards. Besides, he has made many short films and music videos. He has experience working as a second director on feature films and TV series. He has visited nearly 30 countries. He has lived in Germany and Georgia.
Films by students of the Warsaw Film School are co-financed by the Polish Film Institute