"First...", "Dismay" and "Last Chance" qualified for the 33rd Polish Film Festival in America – one of Chicago's biggest film events that will take place from November 6-23.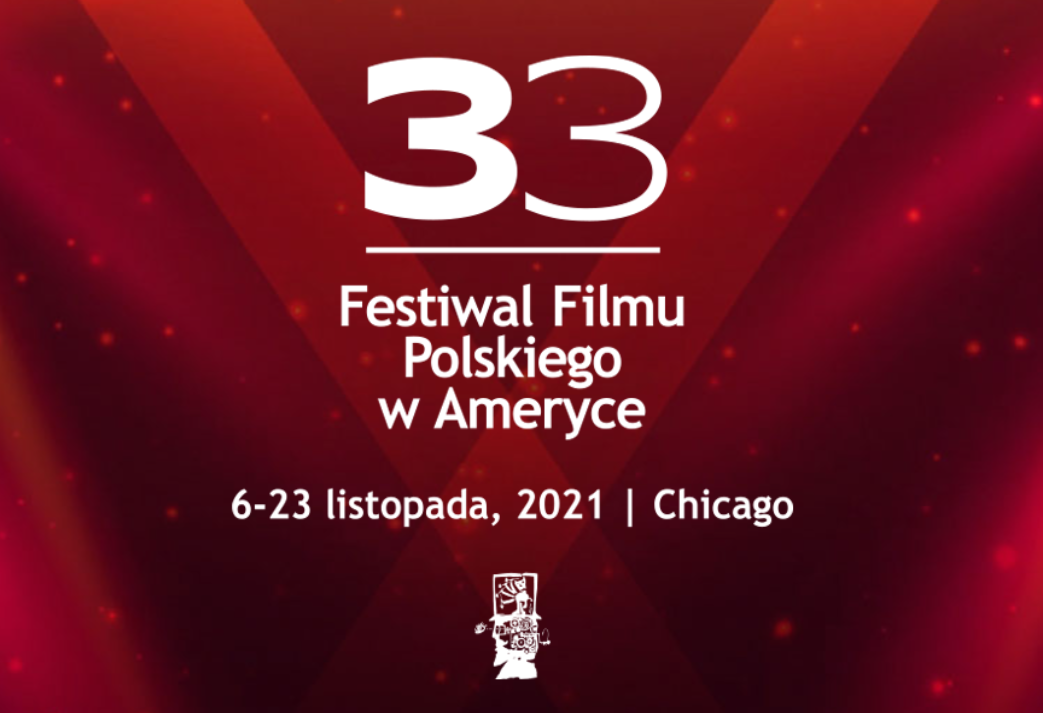 Polish Film Festival in America (PFFA) is organized by the Society for Arts, a non-for-profit organization established in 1981 with an objective to promote European arts and film in the United States. The festival was launched in 1989 after a collapse of communism in Poland when official contacts with the country were again possible. The event was founded by Christopher Kamyszew, a film and art executive, educator and philanthropist.
The PFFA is the most extensive annual showcase of Polish cinema outside of Poland. Hailed by the New York Times as one of the best programs promoting European film in the States, called a "Chicago Success Story' by the Chicago Tribune and ranked as the best foreign film festival in Chicago by New City Magazine, the PFFA remains one of the largest and oldest film events in the Midwest.
The organizers of the PFFA received the Laterna Magica award for their achievements in the promotion of Polish cinema, a special award of the Minister of Foreign Affairs of the Republic of Poland and the award of the Polish Film Institute for the promotion of Polish film abroad.
Last year's edition of the event brought a real rain of awards to the Warsaw Film School.  Our filmmakers have won the following awards:
2020 PFFA DISCOVERING EYE AWARD FOR YOUNG FILMMAKERS in a feature film category (ex-aequo) – Tadeusz Łysiak for "The Dress" and Kamil Krawczycki for "The Last One",
2020 PFFA HONORARY BRIGHT STAR – Maciej Ryczkowski for "Black Hearts",
2020 PFFA HONORARY BRIGHT STAR – Jędrzej Gorski for "All My Life".
The films selected for this year's edition by the Warsaw Film School will be presented to the audience in the Gallery Theatre. Two features and one documentary will go overseas: 
FIRST...
dir. Adam Hartwiński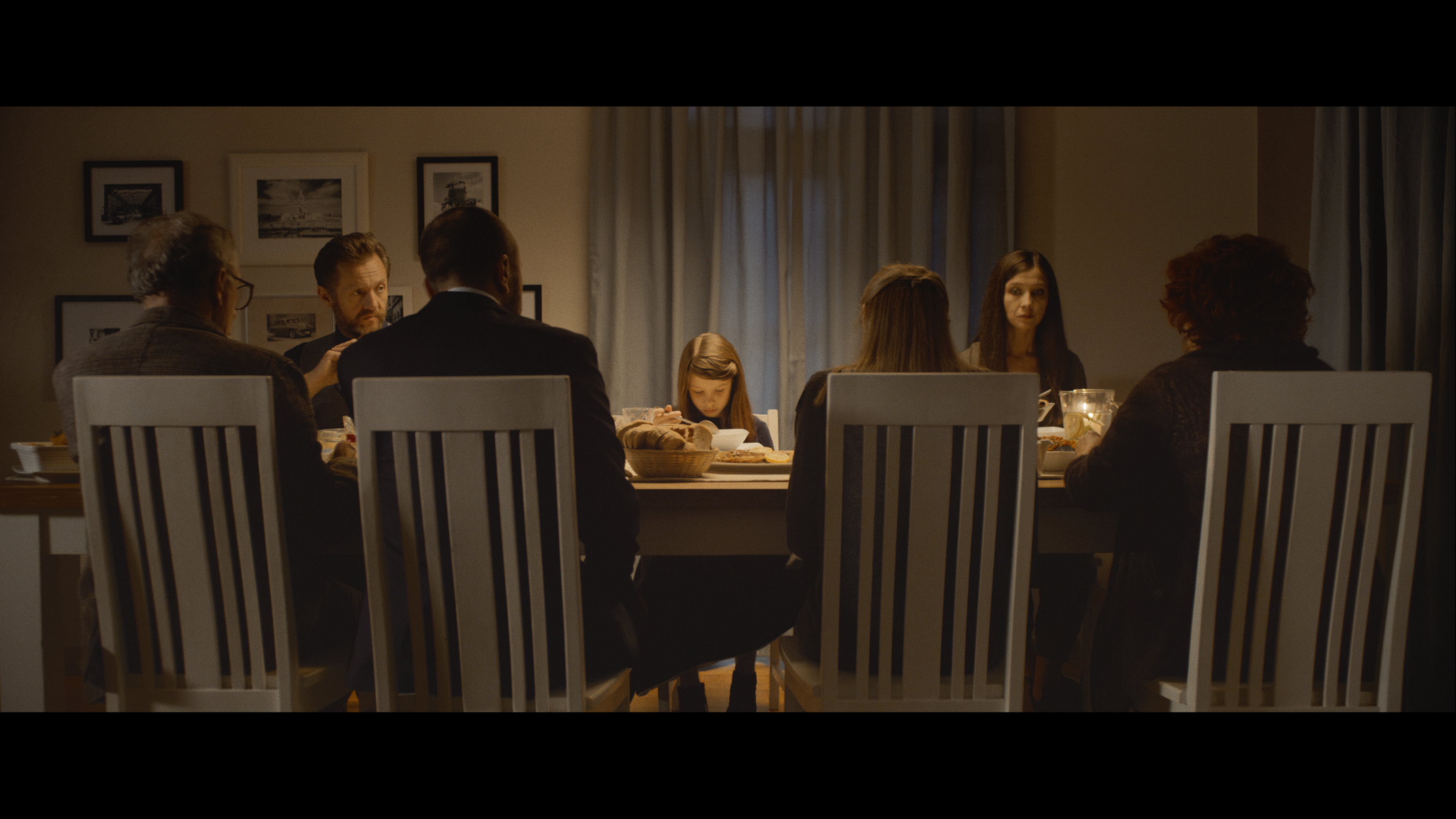 Still from the film "First...". Cinematographer: Michał Konopka
The film's protagonist, 40-year-old beauty vlogger Marysia, finds out that the baby she is expecting has an incurable genetic defect and probably will die soon after birth. A desperate woman makes a difficult decision to give birth to a child and donate its kidney to the sick Anielka.
CAST: Arek Demter, Gabriela Czyżewska-Detmer, Anna Grycewicz, Jacek Beler, Dorota Salamon, Jerzy Wojtkowski, Hanna Jasińska, Grzegorz Porzeziński
DIRECTOR: Adam Hartwiński SCRIPT: Adam Hartwiński, Aldona Hartwińska DOP: Michał Konopka EDITING: Maciej Gawda DŹWIĘK: Kacper Karpowicz, Michał Rusnarczyk MUSIC: Andrzej Bonarek PRODUCTION MANAGER: Aleksandra Fornal ARTISTIC SUPERVISION: Barbara Pawłowska, Andrzej Jaroszewicz, Maciej Ślesicki, Arek Detmer, Wojciech Saramonowicz PRODUCER: Maciej Ślesicki PRODUCTION: Warsaw Film School
DISMAY
dir. Joanna Szymańska
Still from the film "Dismay". Cinematographer: Przemysław Brynkiewicz
"Dismay" is a magical and brutal story set in a Masurian village about the extraordinary bond between a father and an eight-year-old daughter and about the terrible consequences of an attempt to take away a hypersensitive girl from an alcohol-addicted musician. Little Ula does not know that at herCommunion party, instead of a long-awaited mother who has left her father, a curator from the social welfare centre will appear, ready to take her to an orphanage immediately. However, the girl will never allow anyone to take back what she managed to save after her mother left. Together with her father, a local organist, against all odds, she believes her mother will come back and she is still waiting for this moment. The joyful, May day of the First Holy Communion will turn into a nightmarish triumph of the wild world of Masurian nature, which is the only ally of little Ula.
CAST: Zoja Szcześniak, Mariusz Kiljan, Joanna Fertacz, Joanna Trzepiecnińska, Dominika Pasternak, Karolina Gibowska, Andrzej Andrzejewski, Rafał Zawierucha, Aleksy Komorowski
DIRECTOR: Joanna Szymańska SCRIPT: Malwina Chojnacka DOP: Przemysław Brynkiewicz EDITING: Łukasz Falkowski, Rafał Stolarczyk, Adam Cyran SOUND: Karol Szykowny MUSIC: Jan Sanejko ARTISTIC SUPERVISION: Maciej Ślesicki PRODUCER: Maciej Ślesicki PRODUCTION: Warsaw Film School
LAST CHANCE
dir. Wiktoria Niewiadomska
Still from the film "Last Chance". Cinematographer: Monika Rakowska
Sara is 26 years old and she has been suffering from anorexia for eight years. She currently weighs 36 kilos, but it is her highest weight since a very long time. She lives in a city called Sztum, with her mom and her younger brother. Her parents got divorced when she was three. As she says herself - she doesn't remember her own childhood, but she remembers her brothers', who she has always envied for the care that was taken of him. Her illness has given her the 'right' to be weak and she says she's liked it, because someone had to look after her. Paradoxically, Sara's life has always revolved around food. Her time spreads between one meal and another. Her best friend is a kitchen scale and her worst enemy is also a scale, but the one in the bathroom. Obsessive calorie counting and weighing every single eaten product has been an inherent part of Sara's life. After many years, because of her wish to start a family, she has decided to begin treatment in a closed therapeutic facility and has started a fight for herself and her own health.
SCRIPT & DIRECTING: Wiktoria Niewiadomska DOP: Monika Rakowska EDITING: Malwina Wodzicka SOUND: Jakub Ochnio, Patryk Wielocha ARTISTIC SUPERVISION: Barbara Pawłowska PRODUCER: Maciej Ślesicki PRODUCTION: Warsaw Film School
Congratulations to our three teams! Good luck in winning over American audiences! 
Films by students of the Warsaw Film School are co-financed by the Polish Film Institute