"The Howling" at the Kamera Akcja Festival!
"The Howling", the winner of the Special Award at the 46th Gdynia Film Festival, takes part in the Etudes and Animations Competition at the Kamera Akcja Festival in Łódź. The event takes place in a hybrid formula: from 30 September to 3 October stationary in Łódź, and from 30 September to 7 October online on the Think Film platform.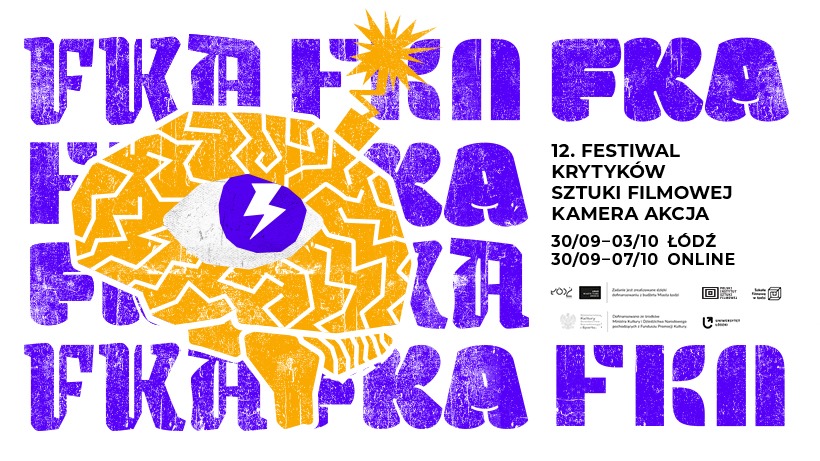 Festiwal Krytyków Filmowych Kamera Akcja is the only festival in Poland dedicated to the art of film criticism. During FKA the audience not only has a chance to see critically acclaimed films, but above all gets an opportunity to participate in discussions and workshops with film industry experts. The organizer of the Kamera Akcja Festival is the FKA Foundation.
Stills from the film"The Howling" – cinematographer: Max Bugajak
This is the first event after the Gdynia victory where "The Howling" will be shown. The film premiered at the 40th Koszaliński Festiwal Debiutów Filmowych MŁODZI I FILM. The filmmakers returned from there with the Journalists Award.
Stills from the film "The Howling" – cinematographer: Max Bugajak
Virtual screenings of competition titles will be possible starting today (September 30) at 6 pm. We encourage you to take the opportunity to watch our unique production, and we wish the film crew the best of luck! The results of the Contest will be announced on October 7.
THE HOWLING
Kuba grows up in a boring little village where nothing ever happens. He is raised by an alcoholic father who runs a sheep farm for a living. One day, an old acquaintance from the big city shows up in the village. The guest's visit comes at a time when the protagonist is entering a period of discovering his sexuality. Kuba quickly faces a difficult choice.
CAST: Maciej Łączyński, Adam Stępnicki, Robert Czebotar, Mateusz Trojanowski, Jakub Onichowski, Bartosz Gomoła, Oskar Rybaczek
SCRIPT & DIRECTING: Bartosz Brzeziński DOP: Max Bugajak EDITING: Mariusz Gos SOUND: Adam Szlenda / Dreamsound MUSIC: Tomasz Mreńca ARTISTIC SUPERVISION: Barbara Pawłowska PRODUCTION MANAGER: Karolina Kałakajło PRODUCER: Maciej Ślesicki PRODUCTION: Warsaw Film School
Bartosz Brzeziński – born in 1995, graduate of directing at the Warsaw Film School and a student of cultural studies. Creator of short films and music videos.
Films by students of the Warsaw Film School are co-financed by the Polish Film Institute