"Prince" – a vision of family from a child's perspective
The film "Prince" directed and written by our student – Filip Rembikowski – qualified for the 38th Chicago International Children's Film Festival. The event will be held November 5-14 in a hybrid format.
The Chicago International Children's Film Festival was founded in 1983 and is the oldest children's film festival with a competitive section in the United States and the largest annual festival of its kind in the world. For nearly 40 years, the event has presented productions that set new patterns in the approach to storytelling, offer unique or rarely seen points of view and are characterized by artistic and technical mastery.
CICFF is the first Oscar-qualifying children's film festival in the world! We are all the more delighted to see our latest production qualify for its official selection.
Filip Rembikowski himself cannot hide his joy:
'I am very happy that our film was selected to participate in the Chicago International Children's Film Festival and I sincerely congratulate the whole team.'
Stills from the film "Prince" – cinematographer: Kacper Świderski
"Prince" tells a story that is important and personal to the director.
'I wanted to take up the subject of the vision of family, filtered through the child's perspective, as soon as possible, because of the increasingly fading memories and emotions that accompany childhood' Filip confesses. 'With every passing day, telling this story honestly would be more and more difficult.'
Stills from the film "Prince" – cinematographer: Kacper Świderski
Konrad, an eight years old boy, is a member of a typical polish family. As his school homework, he shows his everyday world. Mom is a modern "workaholic" type. Older sister enters early adolescence, and father, head of the family, is absent… for an unknown reason. The story, however, differs from the truth. Depicted reality is filtered through the child's sensitivity and when it comes to dealing with serious matters, Konrad escapes and delves into the world of fantasy. Bitter-sweet story enables to experience reality through a unique, child's lens, while simultaneously, painting a modern family's portrait.
The film crew – mostly Warsaw Film School students – worked together to complete the film in a difficult pandemic period. The "Prince" was shot by Kacper Świderski, and edited by Aleksandra Wielgos.
Stills from the filmset – Jakub Szczepański
'I hope that we managed to capture something universal, which will make the screening valuable for both young and older viewers' adds Rembikowski.
Radosław Piwowarski was the artistic supervisor of the production.
'I would like to thank Mr. Radosław Piwowarski for his artistic care, who has always provided good advice and experience' emphasizes the director. 'I would also like to thank all the "friends" of the film who contributed to its creation.'
Stills from the filmset – Jakub Szczepański
We would like to congratulate the whole film crew and wish them good luck on this – so wonderfully started – film festival journey!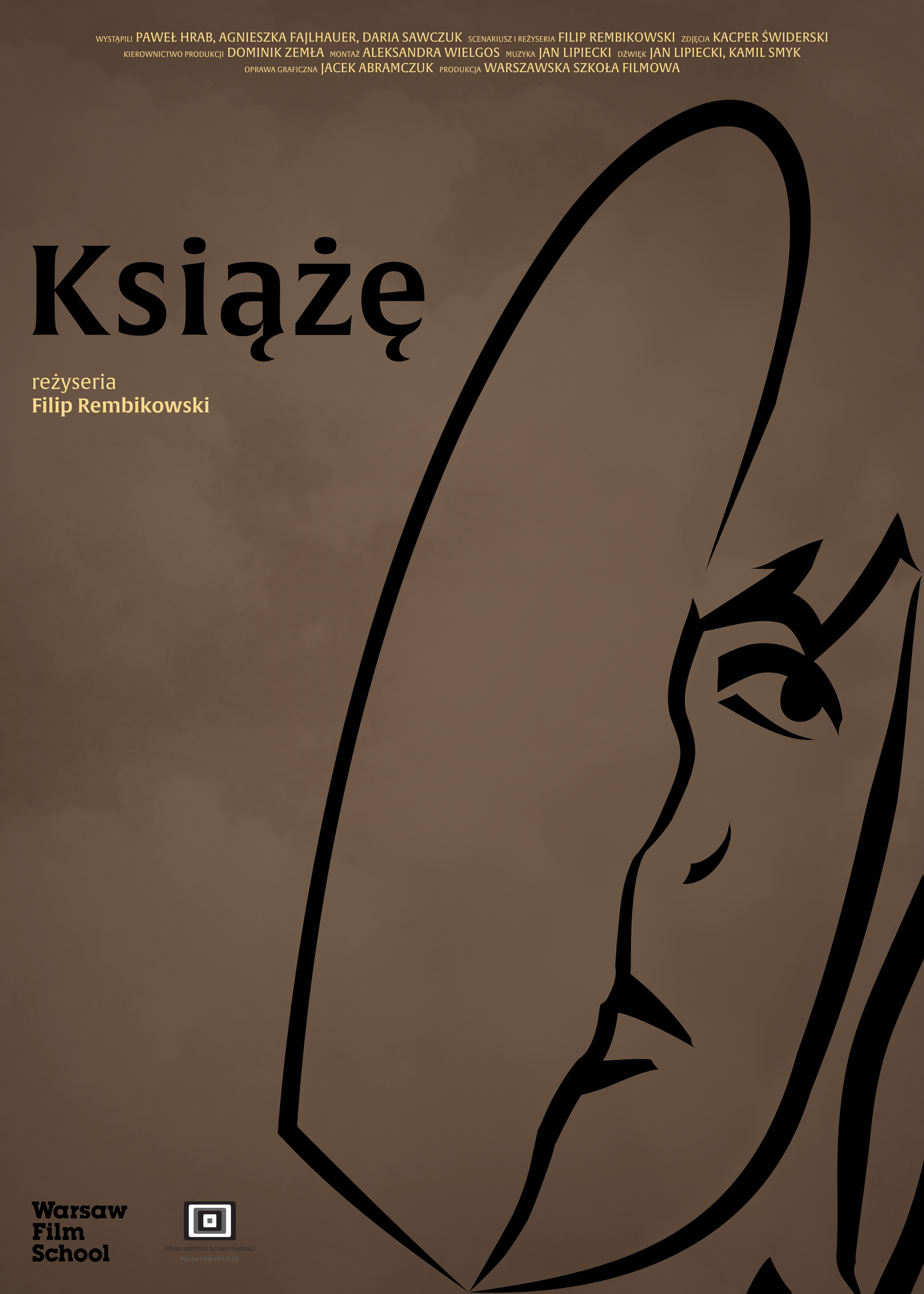 Poster of "Prince" by Jecek Abramczuk
PRINCE
CAST: Paweł Hrab, Agnieszka Fajlhauer, Daria Sawczuk, Mateusz Curzydło
SCRIPT & DIRECTING: Filip Rembikowski DOP: Kacper Świderski EDITING: Aleksandra Wielgos SOUND: Kamil Smyk, Jan Lipiecki MUSIC: Jan Lipiecki PRODUCTION MANAGER: Dominik Zemła OPERATOR ASSISTANT: Sabina Dróżdż ARTISTIC SUPERVISION: Radosław Piwowarski PRODUCER: Maciej Ślesicki PRODUCTION: Warszawska Szkoła Filmowa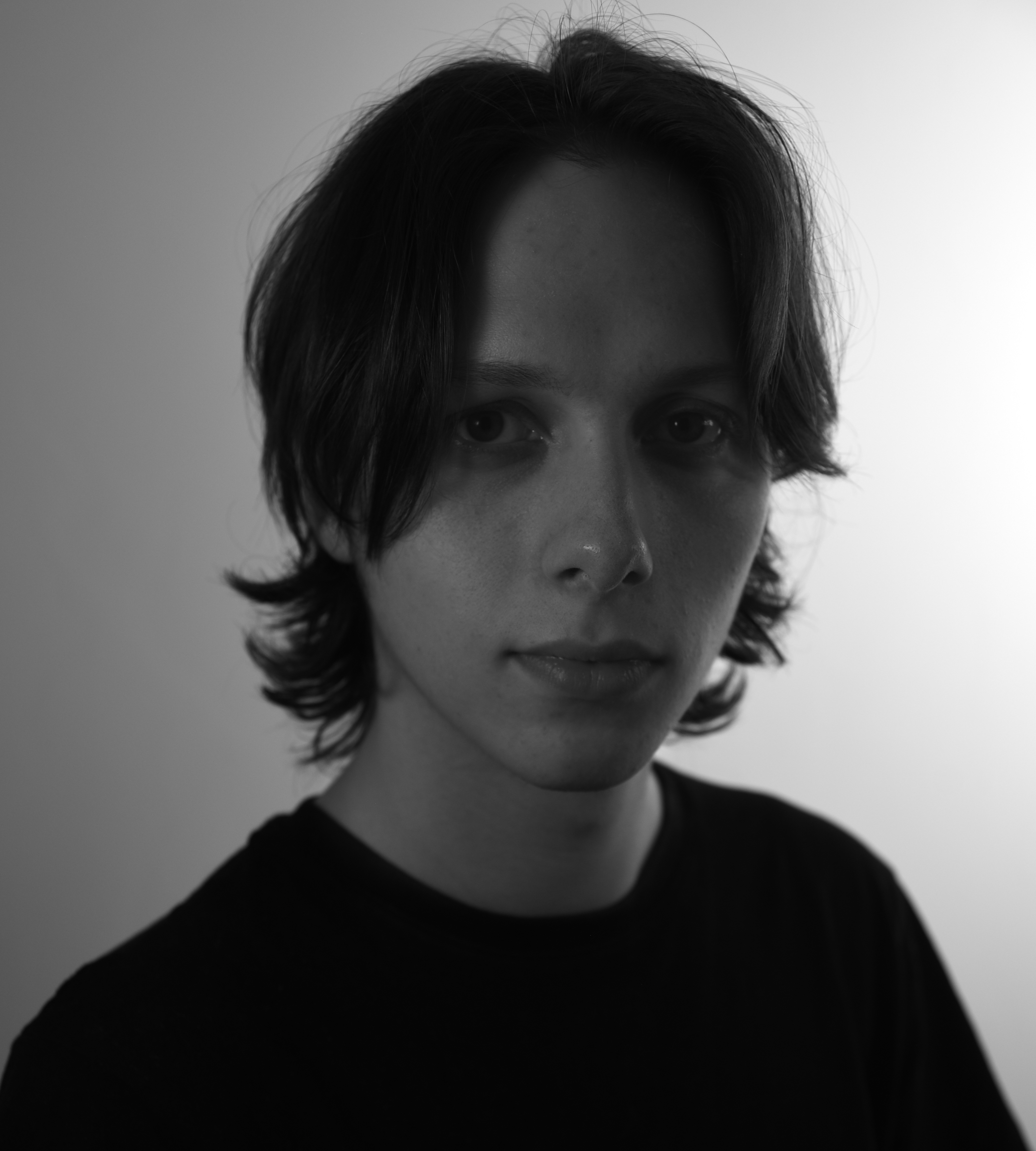 Filip Rembikowski – born in 2000. He has been fascinated with film and the art of filmmaking from an early age. His first nationwide success was the film "Ludziodrzew", which was made during his high school years. Currently a second-year student at the Warsaw Film School, Faculty of Directing.
Films by students of the Warsaw Film School are co-financed by the Polish Film Institute