Two documentaries of the Warsaw Film School at the Węgiel Film Festival!
At this year's 18th edition of the unique Węgiel Film Festival, two documentaries produced by the Warsaw Film School have qualified for the Short Documentary Films Competition. Festival will take place between 13-16 May in a hybrid form: some events will take place in the new seat of the Film School in Katowice, while participation in other activities will be entirely online.
Films that have qualified for the Short Documentary Films Competition:
One of the Most Important Feelings – dir. Bartek Cebula
We Are Not Friends – dir. Alicja Sokół
Węgiel Film Festival is the only international film festival in Poland organised completely by students. Year after year the event is created by the students of the second year of Film production at the Krzysztof Kieślowski Film School. The idea of the Festival from the very beginning has been to present the work of Film School students and graduates from all over the world to a wider audience.
ONE OF THE MOST IMPORTANT FEELINGS
The documentary, directed by Bartek Cebula, was presented last year during the 49th edition of the festival. Lubuskie Film Summer.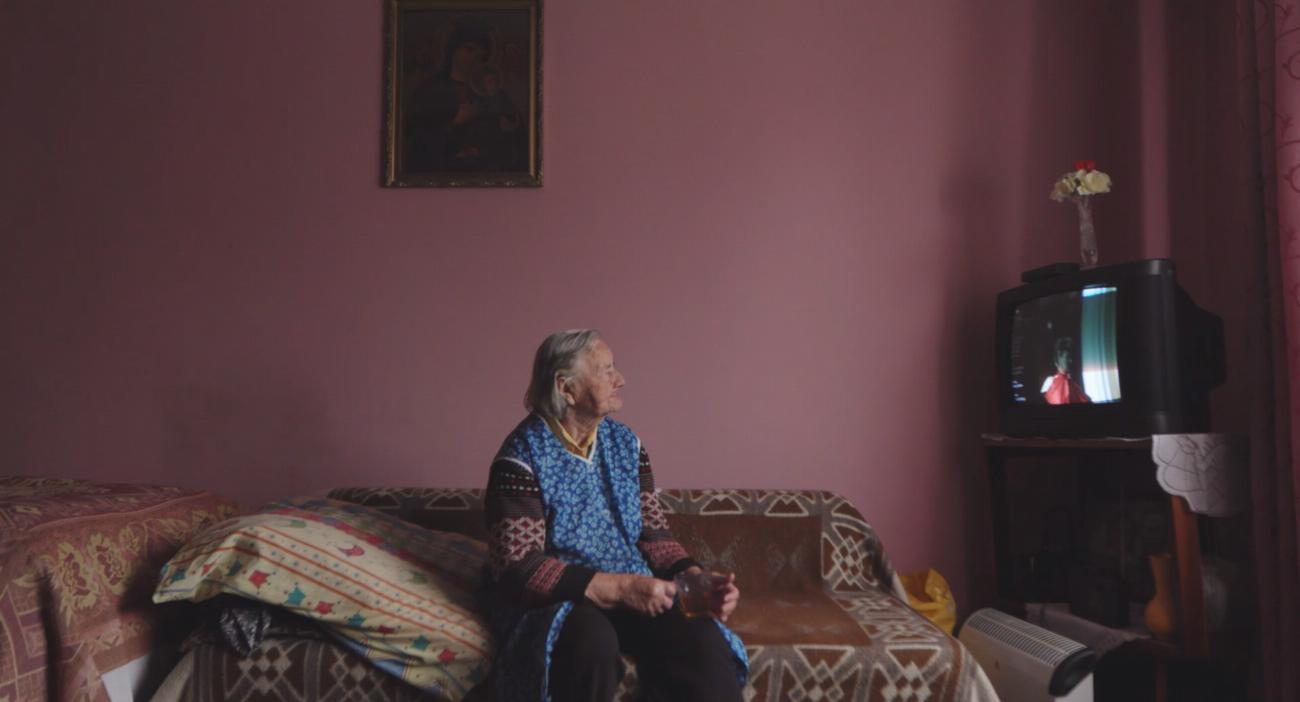 Still from the film "One of the Most Important Feelings" – cinematographer: Mikołaj Piekarski
Jan (60) is a bachelor who lives with his mother (89) in a small house in Krakow. Jan is now retired, and takes care of his mother on a daily basis. She is just waiting for a smooth death. He shares his love between his mother and his beloved 2001 Subaru Impreza. This car is one of his greatest achievements. The film is a portrait of everyday life of two people who, despite a difficult past, try to define what love means to them.
SCRIPT & DIRECTING: Bartek Cebula DOP: Mikołaj Piekarski EDITING: Bartek Cebula SOUND: Szymon Żbikowski MUSIC: Bartek Cebula ARTISTIC SUPERVISION: Barbara Pawłowska PRODUCER: Maciej Ślesicki PRODUCTION: Warsaw Film School
WE ARE NOT FRIENDS
Film directed by Alicja Sokół competed last year in the Short Film Competition at the Młodzi i Film Festival in Koszalin.
Still from the film "We Are Not Friends" – cinematographer: Katarzyna Rogalska
Two women joined together by their prison sentences, find comfort in each other. They are almost inseparable. Every Friday they broadcast on the prison radio. When one's sentence is coming to an end, their friendship starts being questioned. Is their relationship going to fail, even though for the last few difficult years it hasn't?
SCRIPT & DIRECTING: Alicja Sokół DOP: Katarzyna Rogalska EDITOR: Ignacy Fitzet, Paweł Lichota MUSIC: Bartek Cebula SOUND: Filip Szawernowski ARTISTIC SUPERVISION: Barbara Pawłowska PRODUCER: Maciej Ślesicki PRODUCTION: Warsaw Film School
>FULL CAST & CREW<
Films by students of the Warsaw Film School are co-financed by the Polish Film Institute