"The Cracks" – a very intimate take on a rarely discussed subjects
46. Gdynia Film Festival starts this Monday (September 20). Before we get overwhelmed with festival emotions, we would like to remind you about the productions that will take part in the Short Film Competition.
Today we're presenting the film "The Cracks" directed by our graduate – Magdalena Gajewska. This short is a very intimate take on a subjects that are still rarely shown in Polish cinema.
Still from the film "The Cracks" 

– cinematographer: Adam Pluciński
Teresa falls into postpartum depression. She and her husband decide to temporarily move to her family home in a small town. On the spot, the protagonist meets her old flame from years ago – Anna. Feelings between the two women are rekindled, which soon confronts Teresa with an extremely difficult choice. . .
The film was selected for the European Film Promotion programme FUTURE FRAMES - Generation NEXT of European Cinema. Every year EFP presents 10 productions directed by the most promising students and graduates of film schools in Europe at the prestigious Karlovy Vary International Film Festival.
"The Cracks" was also screened during the Lubuskie Lato Filmowe in Łagów, where Jaśmina Polak, who played the role of Teresa, received an award for her performance.
The production will also be screened in the Best Polish Short Films porgramme as part of the 37th Warsaw Film Festival.
Soon you'll have an opportunity to watch "The Cracks" in Gdynia. Here are the dates of the screenings:
Monday, September 20:
15:00 – Online – Bulwar Nadmorski
20:00 – Helios – Sala 5
Tuesday, September 21:
11:00 – Helios – Sala 5
21:00 – Online – Skwer Kościuszki
Wednesday, September 22:
12:00 – Online – Bulwar Nadmorski
16:00 – Teatr Muzyczny – Nowa Scena
Thursday, September 23:
18:00 – Online – Bulwar Nadmorski
Friday, September 24:
09:00 – Online – Bulwar Nadmorski
Saturday, September 25:
15:00 – Online – Bulwar Nadmorski
Be sure to check out our film!
THE CRACKS 
CAST: Jaśmina Polak, Maciej Miszczak, Justyna Wasilewska, Fryderyk Gnap, Sandra Korzeniak, Maciej Robakiewicz
SCRIPT & DIRECTING: Magdalena Gajewska DOP: Adam Pluciński EDITING: Paweł Lichota SOUND: Miłosz Smyl, Szymon Guzik, Mikołaj Sosnowski SOUND POSTPRODUCTION: Natalia Sikorska MUSIC: Piotr Nermer ARTISTIC SUPERVISION: Robert Wichrowski PRODUCER: Maciej Ślesicki PRODUCTION: Warsaw Film School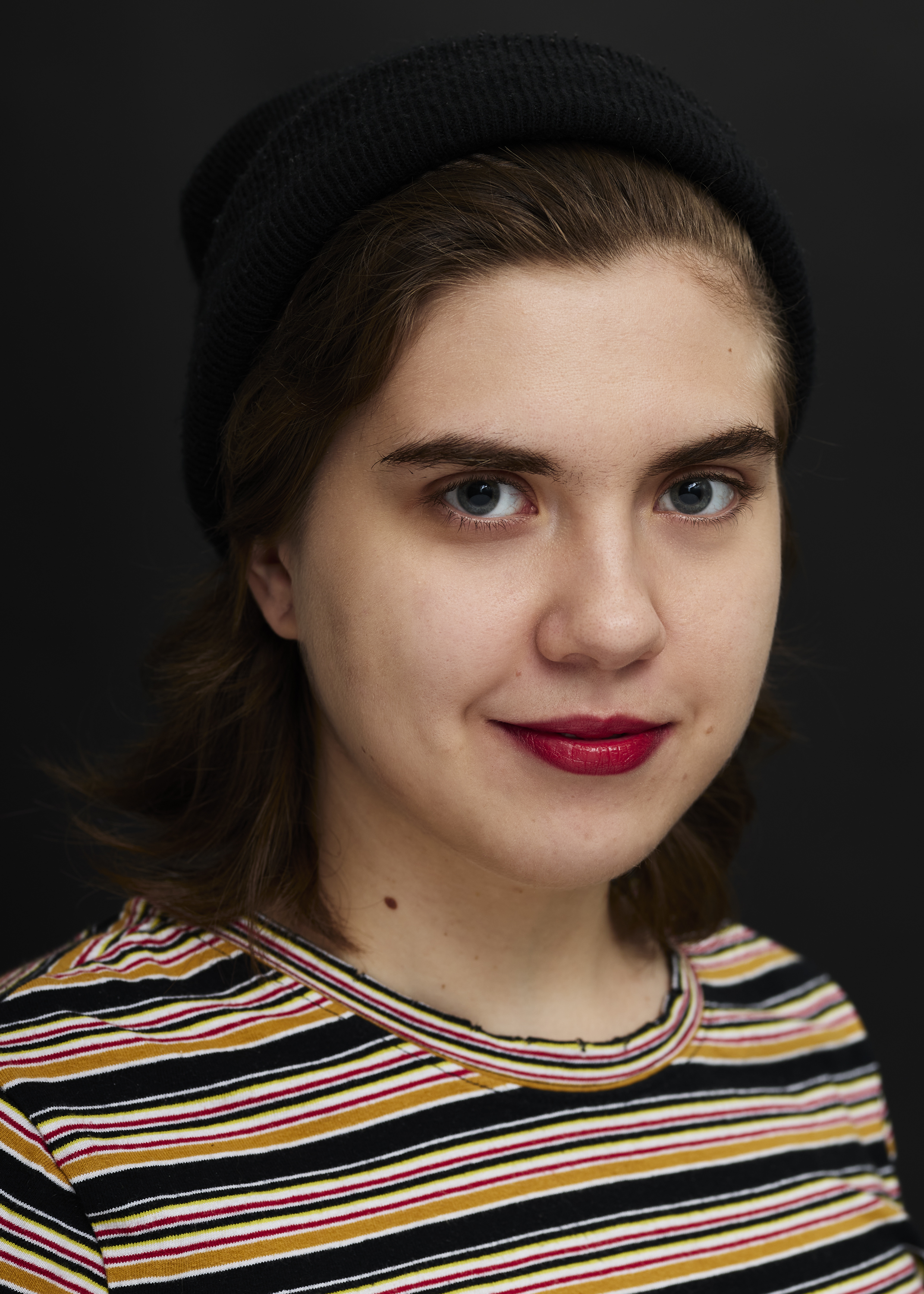 Magdalena Gajewska
 – born in 1994, director and screenwriter. She graduated in film directing at the Warsaw Film School. She is a bibliophile and an amateur chess player, interested in psychology and sociology of gender. She is an activist and feminist looking at social changes, wherever there is a fight for human rights. In her movies she tries to capture what is not obvious in human beings. She sees those seemingly insignificant fragments of human life and creates intimate and universal stories from them.
Films by students of the Warsaw Film School are co-financed by the Polish Film Institute