Our films are going to San Diego
Three films from the Warsaw Film School have qualified for the competition at the 20th edition of the San Diego International Film Festival. "The Dreams of Lonely People," "Masha" and "The Dress" will represent us at the event, which will take place from October 14-24.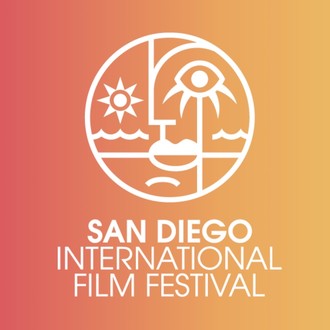 San Diego International Film Festival is a California-based independent film festival produced by the non-profit San Diego Film Foundation. The event qualifies for the Canadian Screen Awards.
This year's anniversary edition will take place in a hybrid format – online and at most beautiful San Diego locations such as the Museum of Photographic Art in Balboa Park, the San Diego Museum of Art, The Catamaran Resort on Mission Bay and on boart the USS Midway.
The Virtual Festival Village will feature over 150 on-demand screenings and meetings with filmmakers. These will be made available to viewers on October 15.
Among the competition short films we will present as many as three films from our School, which have already gained wide recognition at festivals both at home and abroad.
THE DREAMS OF LONELY PEOPLE – dir. Marek Leszczewski
The crew of that film can boast quite a list of festival qualifications and awards. Film has already been screened at two Oscar-qualifying festivals: last year's Izmir International Film Festival in Turkey and this year's Durban International Film Festival in South Africa.
Our shor has won four awards at Romania's Bucharest ShortCut Cinefest and was recently awarded by the Young Jury of the Castrovillari Film Festival in Italy.
After twenty years in prison, the man returns to his homeland to wait for death in peace. His world is completely changed when he accidentally meets the character of the magical world of nature.
CAST: Adam Szyszkowski, Anna Paliga, Piotr Bąk
SCRIPT & DIRECTING: Marek Leszczewski DOP: Max Bugajak EDITING: Yakiv Komarynsky SOUND: Maciej Amilkiewicz MUSIC: Tomasz Mreńca PRODUCTION MANAGER: Manuela Bagińska ARTISTIC SUPERVISION: Robert Wichrowski, Andrzej Wolf, Katarzyna Taras PRODUCER: Maciej Ślesicki PRODUCTION: Warsaw Film School
MASHA – dir. Krzysztof Chodorowski
The film was screened at three Academy Award qualifying events: HollyShorts Film Festival in Los Angeles (USA), St. Louis International Film Festival (USA). Interfilm International Short Film Festival (Germany).
"Masha" toured with screenings at a number of Polish and foreign film events. The production was appreciated by viewers of the Kameralne Lato festival in Radom, where it received the Audience Award and Daria Polunina, the actress playing the main role in the film, was nominated for the prestigious Jan Machulski Award.
"Masha" tells the story of a Ukrainian woman, Vera, working illegally in a Polish factory, who tries to help her colleague Masha, injured in an accident.
CAST: Daria Polunina, Sonia Mietielica Witold Dębicki, Kacper Lech, Zuzanna Rutkowska, Konrad Żygadło
SCRIPT & DIRECTING: Krzysztof Chodorowski DOP: Michał Stańczyk EDITING: Julia Muszyńska SOUND: Mateusz Weigl ARTISTIC SUPERVISION: Barbara Pawłowska PRODUCER: Maciej Ślesicki PRODUCTION: Warsaw Film School
THE DRESS – dir. Tadeusz Łysiak
"The Dress" is one of the festival records of the Warsaw Film School. Since its premiere at last year's Krakow Film Festival, it has been on an almost continuous tour with screenings around the world, where it has been recognized with numerous awards and distinctions.
The film won at three Academy Awards qualifying festivals. After receiving an award at this year's Atlanta Film Festival, our production has a chance to be in the upcoming Oscar race.
Lust, sexuality and physicality. These are the deepest desires virgin Julia suppresses while working at a wayside motel. That is until she crosses paths with a handsome truck driver, who soon becomes the object of her fantasies.
CAST: Anna Dzieduszycka, Dorota Pomykała, Szymon Piotr Warszawski, Andrzej Glazer, Lea Oleksiak
SCRIPT & DIRECTING: Tadeusz Łysiak DOP: Konrad Bloch EDITING: Mariusz Gos MUSIC: Jan Królikowski SOUND: Błażej Kafarski PRODUCTION MANAGER: Monika Ossowska ARTISTIC SUPERVISION: Wojciech Saramonowicz PRODUCER: Maciej Ślesicki PRODUCTION: Warsaw Film School, Dobro, Miło – Post Production, Studio Głośno
Films by students of the Warsaw Film School are co-financed by the Polish Film Institute