'The story is about fundamental issues for me'
The 55th Karlovy Vary International Film Festival is underway. Today, August 24 at 6 PM, during this prestigious event, the film "The Cracks" directed by our graduate, Magdalena Gajewska, will have its premiere as part of the FUTURE FRAMES: Ten New Filmmakers to Follow section!
Stills from the film "The Cracks" – cinematographer: Adam Pluciński
'The story is about fundamental issues for me' – says Magdalena – 'By creating a non-obvious character I wanted to tell about love, searching our true identity and inner self'.
Listen to what else the director said about her film.
"The Cracks" is a story about thirty years old Teresa, a young mother who falls into postpartum depression after childbirth. Along with her husband, Tadeusz, they decide to temporarily move back to Theresa's childhood home in a small town.In her home town, Teresa unexpectedly runs into her past love, Anna. Strong emotion is reborn in both women. From this moment on the image of depression interwines with an image of desire and fascination.
Stills from the film"The Cracks" – cinematographer: Adam Pluciński
 THE CRACKS
CAST: Jaśmina Polak, Maciej Miszczak, Justyna Wasilewska, Fryderyk Gnap, Sandra Korzeniak, Maciej Robakiewicz
SCRIPT & DIRECTING: Magdalena Gajewska DOP: Adam Pluciński EDITING: Paweł Lichota SOUND: Miłosz Smyl, Szymon Guzik, Mikołaj Sosnowski MUSIC: Piotr Nermer ARTISTIC SUPERVISION: Robert Wichrowski PRODUCER: Maciej Ślesicki PRODUCTION: Warsaw Film School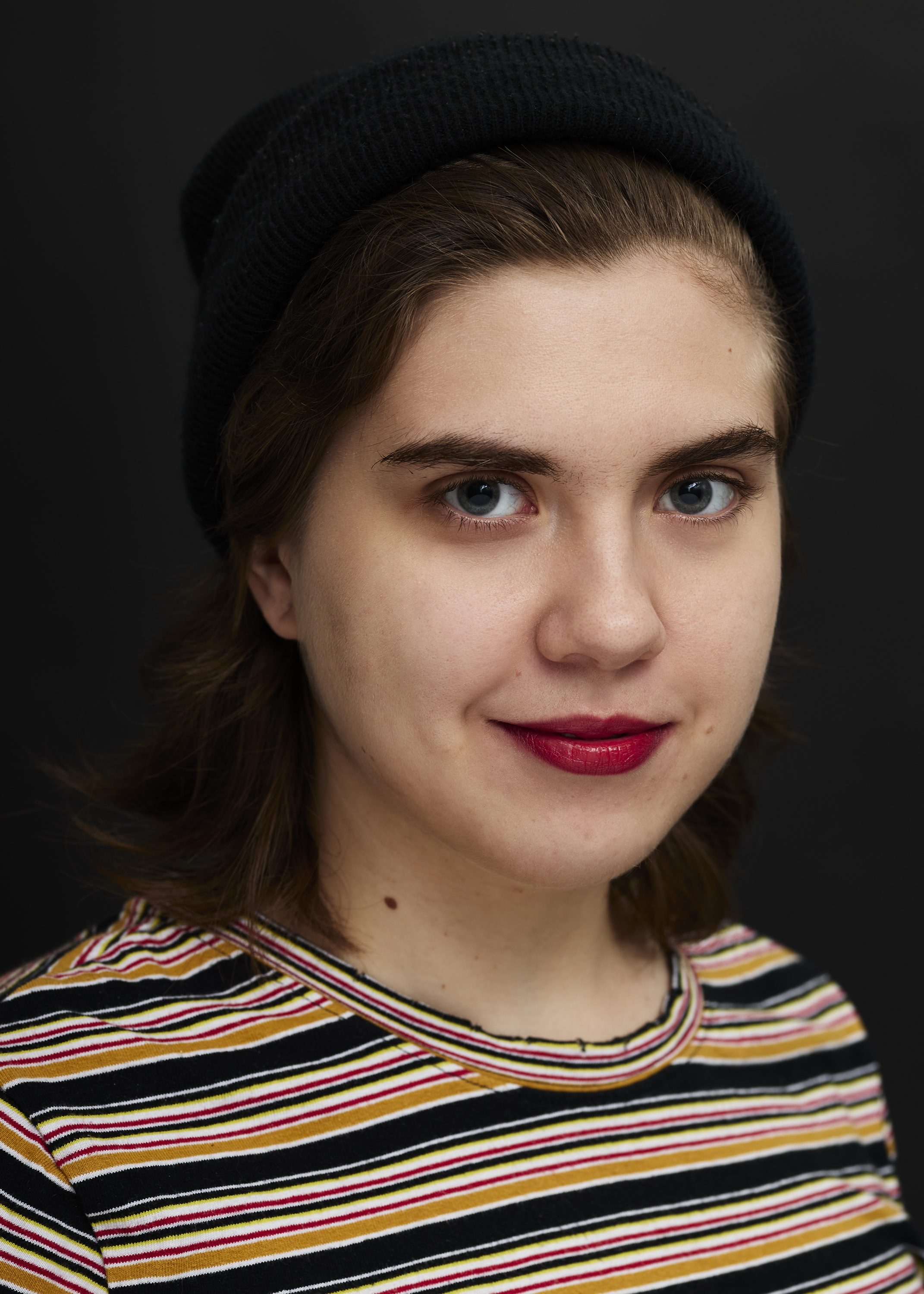 Magdalena Gajewska – born in 1994, director and screenwriter. She graduated in film directing at the Warsaw Film School. She is a bibliophile and an amateur chess player, interested in psychology and sociology of gender. She is an activist and feminist looking at social changes, wherever there is a fight for human rights. In her movies she tries to capture what is not obvious in human beings. She sees those seemingly insignificant fragments of human life and creates intimate and universal stories from them.
Films by students of the Warsaw Film School are co-financed by the Polish Film Institute