Films by Warsaw Film School at the 46th Gdynia Film Festival
Four films produced by the Warsaw Film School have qualified for the Short Film Competition of the 46th Gdynia Film Festival. The event will take place from September 20-25.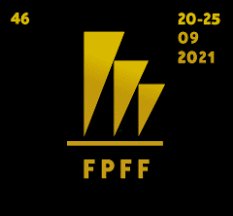 Gdynia Film Festival is one of the oldest film events in Europe which promotes the Polish cinematography on such a wide scale. It exists since 1974; until 1986, PFFF was organised in Gdańsk; then Gdynia became its venue, and the Danuta Baduszkowa Musical Theatre became the Festival Centre. Currently, the Festival programme comprises of: three competition sections (Main Competition, Short Film Competition, Micro-budget Films Competition), numerous non-competition sections, as well as accompanying events.
Currently, the event is produced by the Pomeranian Film Foundation in Gdynia and organized by the Ministry of Culture, National Heritage and Sport, Polish Film Institute, City of Gdynia, Self-Government of Pomorskie Voivodeship, Polish Filmmakers Association.
This year 24 productions qualified for the Short Film Competition. The selection of films was made by Tomasz Kolankiewicz, Artistic Director, supported by the recommendation of the advisors he appointed: film expert Diana Dąbrowska and film historian Maciej Gil.
Among the selected films are four productions from the Warsaw Film School:
MY BROTHER A FISHERMAN – dir. Alicja Sokół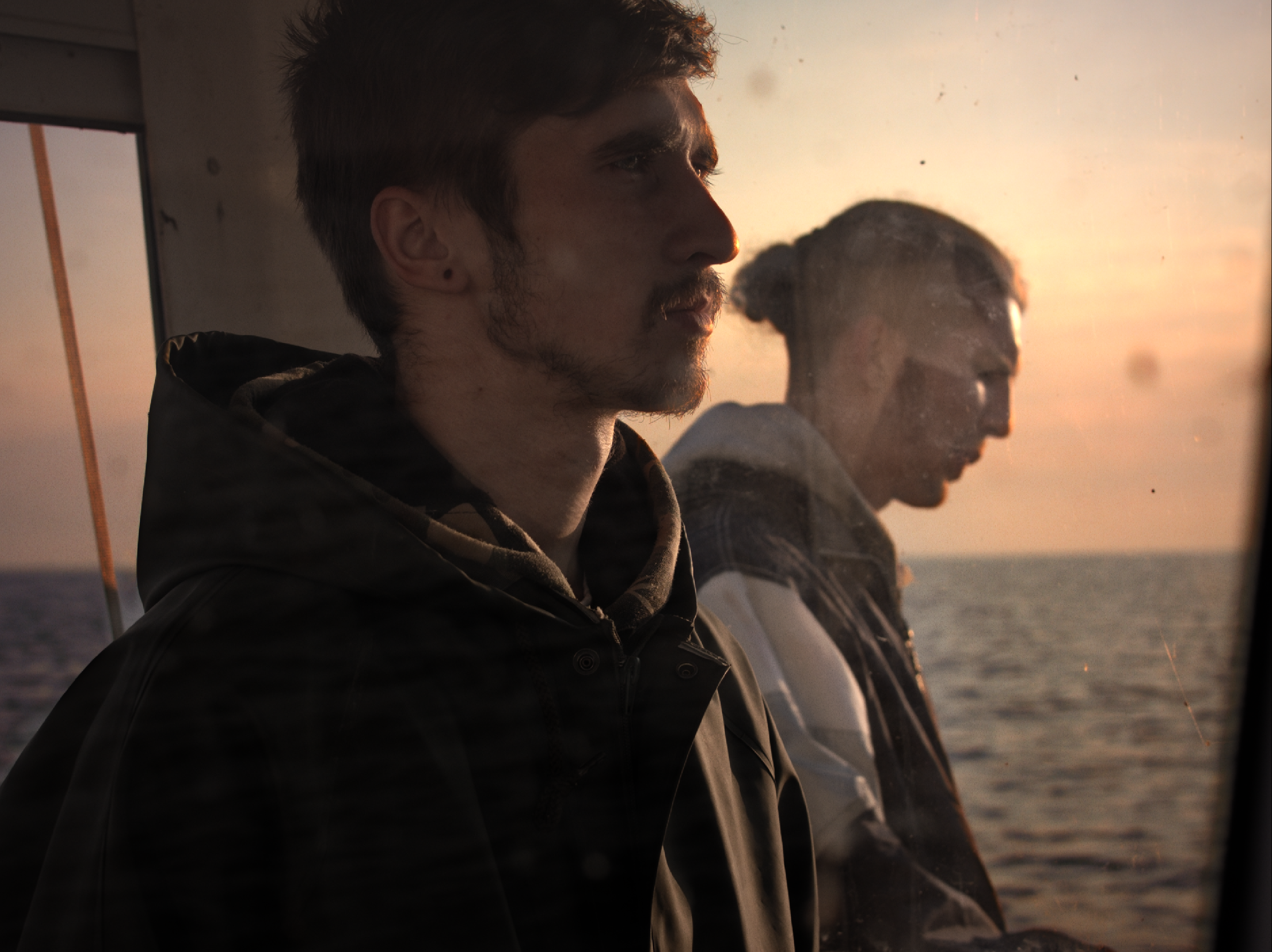 Still from the film "My Brother a Fisherman" – cinematographer: Kajetan Falkowski
Somewhere at the end of the world, in the middle of nowhere, there are two brothers who live in a small fishing village. Not being alike makes them unable to find common ground. While the older one is focused on work, the younger one sends messages to take part in radio competition hoping that first place will change his life. The unexpected disappearance of their father force the brothers closer together while they takeover his duties at the fishing port.
CAST: Emil Siennicki, Bartek Siennicki
SCRIPT & DIRECTING: Alicja Sokół DOP: Kajetan Falkowski EDITING: Jakub Bastkowski, Weronika Bystrowska SOUND: Natalia Ćwiklińska, Antoni Podgórski ARTISTIC SUPERVISION: Barbara Pawłowska, Tomasz Malinowski PRODUCER: Maciej Ślesicki PRODUCTION: Warsaw Film School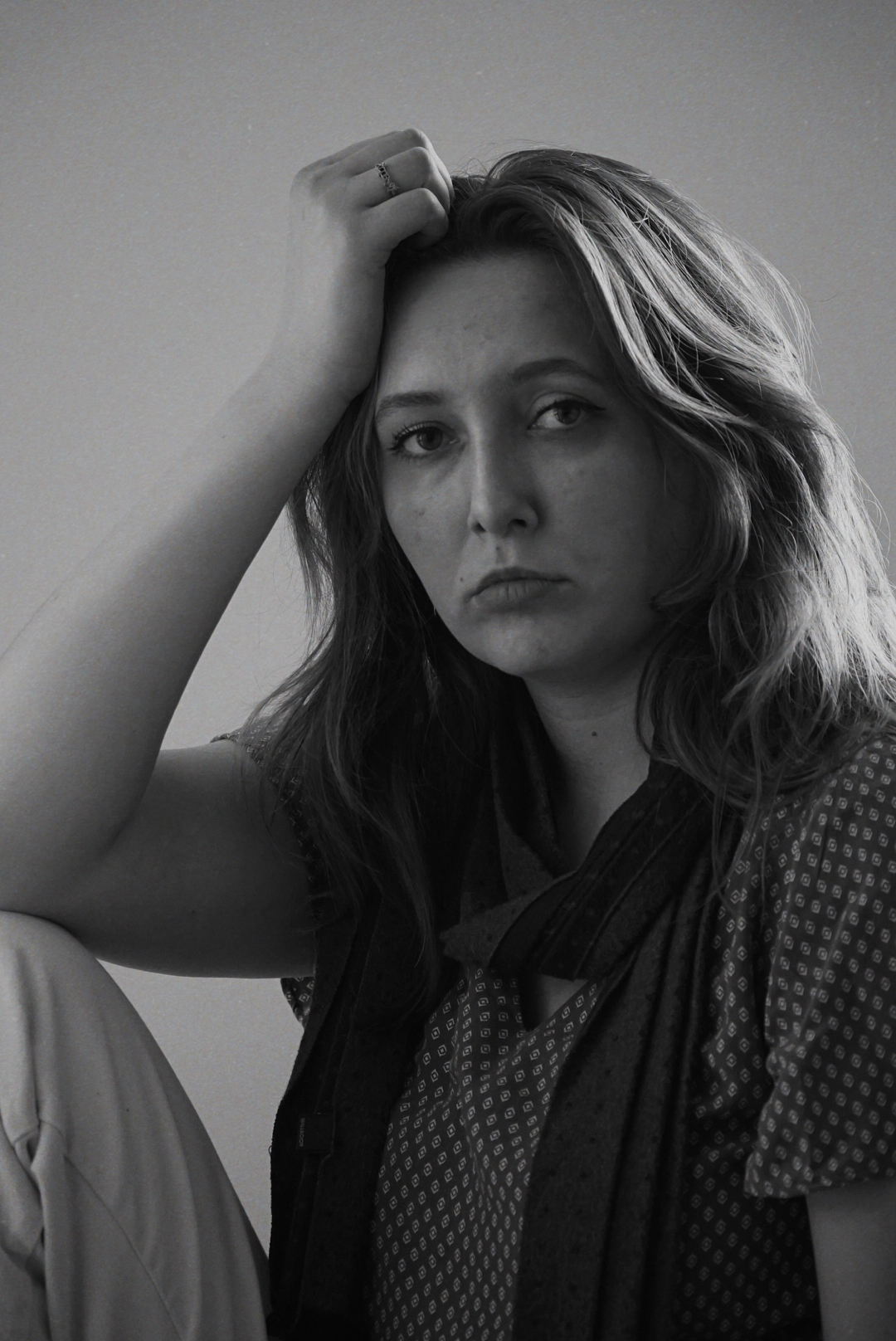 Alicja Sokół – Third-year student of Film Directing at the Warsaw Film School. The author of a documentary about women running a radio station in prison "We are not friends". Co-writer of the mini-series "Random", the first Polish production which combines a radio play and a film.
EDEN HOUSE – dir. Adelina Borets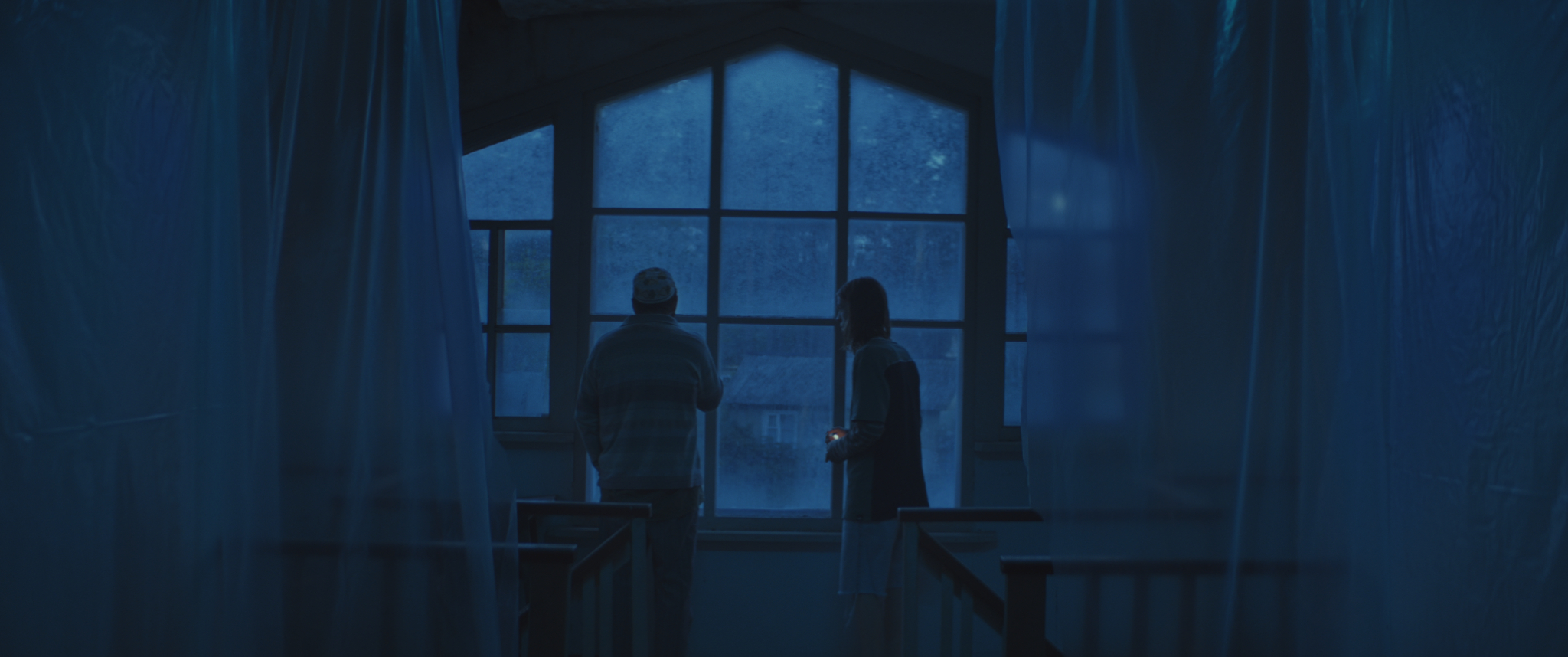 Still from the film "Eden House" – cinematographer: Bogdan Borysenko
"Eden House" is based on the true story of a teenager named Luka—who has landed in a religious drug-rehab center run by Antoni, a self-proclaimed priest. Living under its tyrannical regime of emotional and physical torture, Luka figures out that the only way he can survive is to escape.
CAST: Vlad Romaniuk, Ievgen Malukha, Alexander Esmursiev, Sergey Shadryn, Andrey Popkov
DIRECTOR: Adelina Borets SCRIPT: Bogdan Borysenko, Adelina Borets SCRIPT COOPERATION: Glib Lukyanets DOP: Bogdan Borysenko EDITING: Filip Wojciechowski EDITING COOPERATION: Ivan Krupienikov SOUND: Vadim Borysenko, Grzegorz Lindemann MUSIC: Misha Biaskov ARTISTIC SUPERVISION: Barbara Pawłowska PRODUCER: Adelina Borets, Katheryna Lesyk, Maciej Ślesicki PRODUCTION: Warsaw Film School CO-PRODUCTION: Kinhouse Marta Szarzyńska, Glib Lukyanets
Adelina Borets – a director and producer born in Mariupol, in eastern Ukraine. Her documentary debut, THE WORMWOOD STAR (2018), won First Prize and the Audience Award at the 15th EKOFILM International Environmental Film Festival (Poland) and First Prize at the Golden Frames – International Short FIlm Festival (Ukraine). It has also screened at film festivals including the Warsaw Film Festival's "Best Polish Films of 2018", the "Youth and Film" Koszalin Festival of Film Debuts, and the New Orleans Film Festival. Borets is the founder and director of STROOM, an organization producing films, music videos, exhibitions, as well as live performance—on topics spanning from the environment to violence and corruption. She is a 2020 graduate in Directing of the Warsaw Film School.
THE HOWLING – dir. Bartosz Brzeziński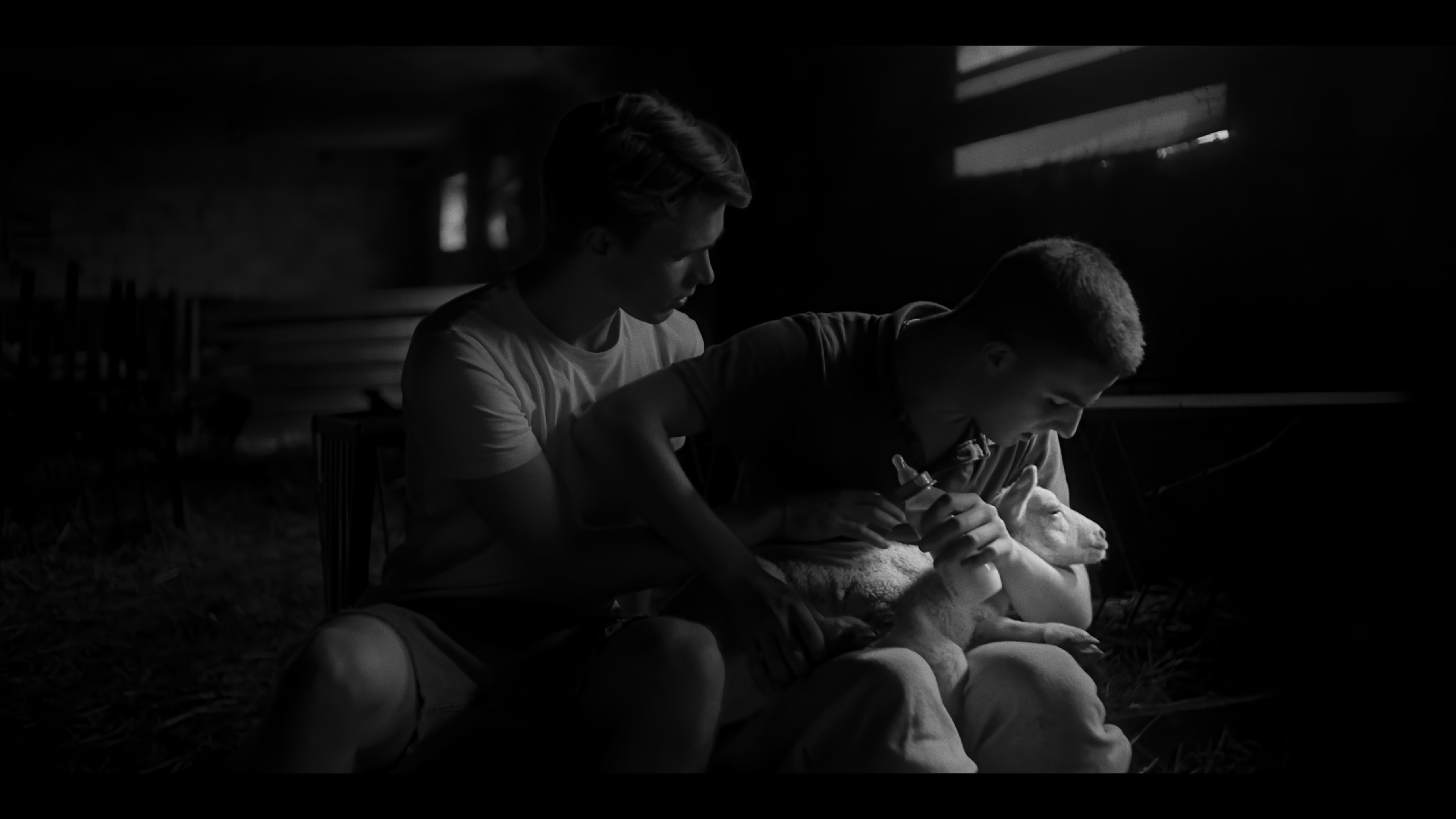 Still from the film "The Howling" – cinematographer: Max Bugajak
Kuba grows up in a boring little village where nothing ever happens. He is raised by an alcoholic father who runs a sheep farm for a living. One day, an old acquaintance from the big city shows up in the village. The guest's visit comes at a time when the protagonist is entering a period of discovering his sexuality. Kuba quickly faces a difficult choice.
CAST: Maciej Łączyński, Adam Stępnicki, Robert Czebotar, Mateusz Trojanowski, Jakub Onichowski, Bartosz Gomoła, Oskar Rybaczek
SCRIPT & DIRECTING: Bartosz Brzeziński DOP: Max Bugajak EDITING: Mariusz Gos SOUND: Adam Szlenda / Dreamsound MUSIC: Tomasz Mreńca ARTISTIC SUPERVISION: Barbara Pawłowska PRODUCER: Maciej Ślesicki PRODUCTION: Warsaw Film School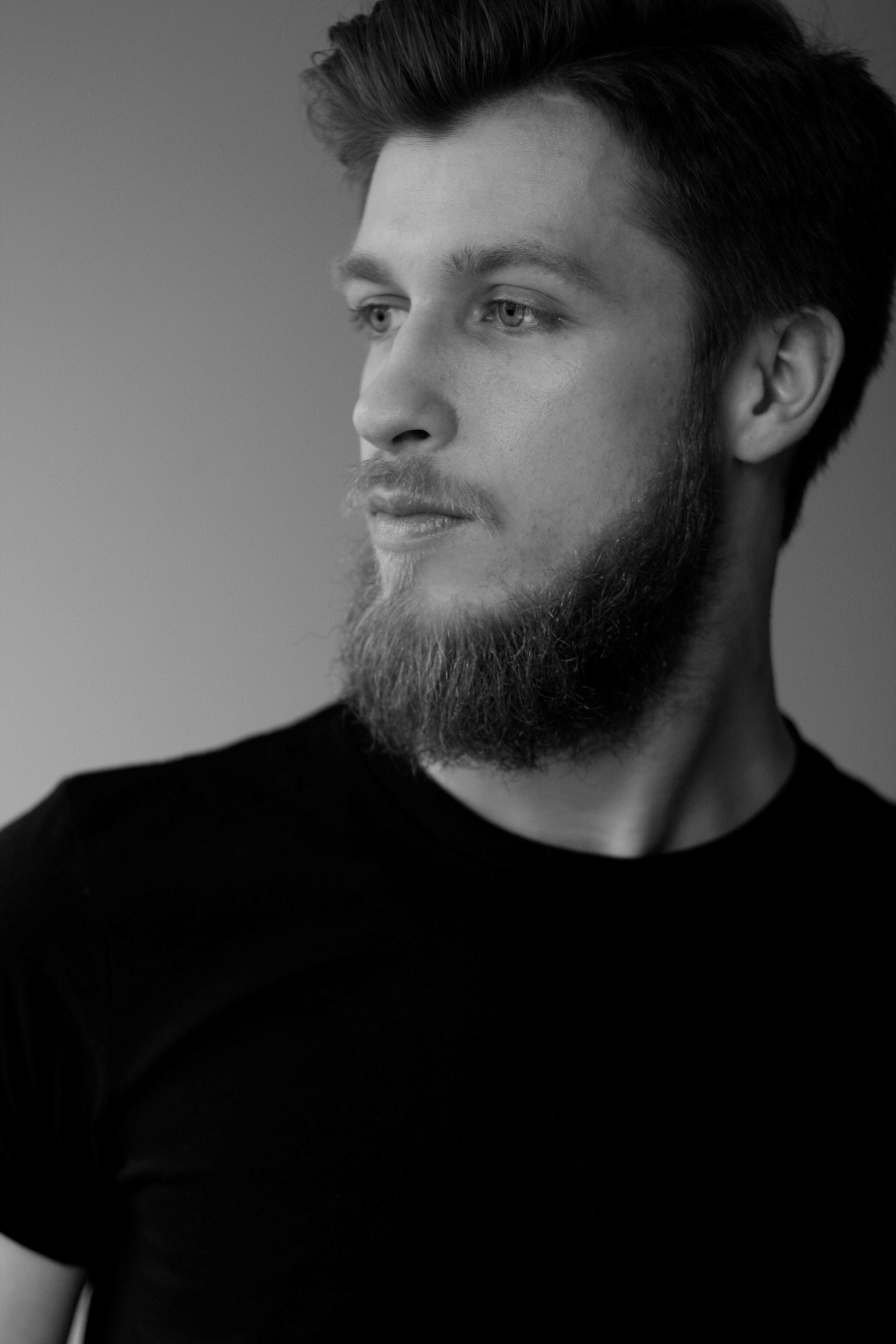 Bartosz Brzeziński – born in 1995, graduate of directing at the Warsaw Film School and a student of cultural studies. Creator of short films and music videos.
THE CRACKS – dir. Magdalena Gajewska
Still from the film "The Cracks" – cinematographer: Adam Pluciński
"The Cracks" is a story about thirty years old Teresa, a young mother who falls into postpartum depression after childbirth. Along with her husband, Tadeusz, they decide to temporarily move back to Theresa's childhood home in a small town.In her home town, Teresa unexpectedly runs into her past love, Anna. Strong emotion is reborn in both women. From this moment on the image of depression interwines with an image of desire and fascination.
CAST: Jaśmina Polak, Maciej Miszczak, Justyna Wasilewska, Fryderyk Gnap, Sandra Korzeniak, Maciej Robakiewicz
SCRIPT & DIRECTING: Magdalena Gajewska DOP: Adam Pluciński EDITING: Paweł Lichota SOUND: Miłosz Smyl, Szymon Guzik, Mikołaj Sosnowski MUSIC: Piotr Nermer ARTISTIC SUPERVISION: Robert Wichrowski PRODUCER: Maciej Ślesicki PRODUCTION: Warsaw Film School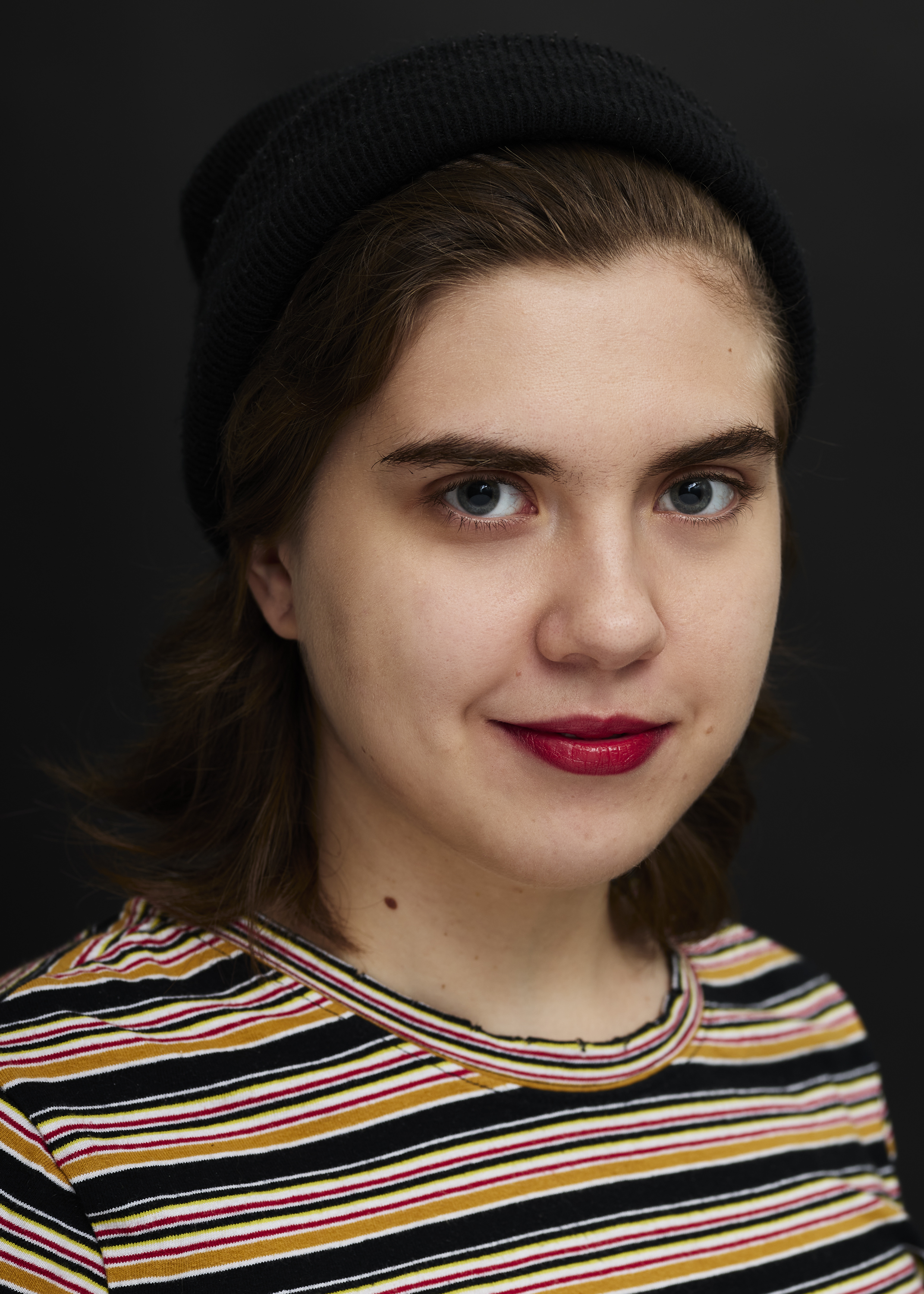 Magdalena Gajewska – born in 1994, director and screenwriter. She graduated in film directing at the Warsaw Film School. She is a bibliophile and an amateur chess player, interested in psychology and sociology of gender. She is an activist and feminist looking at social changes, wherever there is a fight for human rights. In her movies she tries to capture what is not obvious in human beings. She sees those seemingly insignificant fragments of human life and creates intimate and universal stories from them.
Films by students of the Warsaw Film School are co-financed by the Polish Film Institute