Warsaw Film School films with awards at Kameralne Lato festival!
The films "Dismay" directed by Joanna Szymańska and "By The River" directed by Agata Korycka produced by the Warsaw Film School return with awards from the Kameralne Lato festival in Radom. 
Yesterday's Final Ceremony in the concert hall of Oskar Kolberg's Music School Complex in Radom crowned the 14th edition of the National Film Meetings KAMERALNE LATO. 
The film "Dismay" was appreciated by the festival audience and received the Audience Award, which was received on stage by the screenwriter of the film - Malwina Chojnacka. The award was presented by members of the Main Competition jury: the actor Jerzy Bończak and the festival ambassador Anna Mucha.
- I am very pleased and on behalf of Joanna, thank you very much for voting for our film. We make films first and foremost for the audience and it is important that they like them - said the screentwriter.
"Dismay" is a magical and brutal story set in a Masurian village about the extraordinary bond between a father and an eight-year-old daughter and about the terrible consequences of an attempt to take away a hypersensitive girl from an alcohol-addicted musician. Little Ula does not know that at herCommunion party, instead of a long-awaited mother who has left her father, a curator from the social welfare centre will appear, ready to take her to an orphanage immediately. However, the girl will never allow anyone to take back what she managed to save after her mother left. Together with her father, a local organist, against all odds, she believes her mother will come back and she is still waiting for this moment. The joyful, May day of the First Holy Communion will turn into a nightmarish triumph of the wild world of Masurian nature, which is the only ally of little Ula.
Still from the film "Dismay" – cinematographer: Przemysław Brynkiewicz
CAST: Zoja Szcześniak, Mariusz Kiljan, Joanna Fertacz, Joanna Trzepiecnińska, Dominika Pasternak, Karolina Gibowska, Andrzej Andrzejewski, Rafał Zawierucha, Aleksy Komorowski
DIRECTING: Joanna Szymańska SCRIPT: Malwina Chojnacka DOP: Przemysław Brynkiewicz EDITING: Łukasz Falkowski, Rafał Stolarczyk, Adam Cyran SOUND: Karol Szykowny MUSIC: Jan Sanejko ARTISTIC SUPERVISION: Maciej Ślesicki PRODUCER: Maciej Ślesicki PRODUCTION: Warsaw Film School
Kameralne Lato is one of the festivals that nominates films to the prestigious Jan Machulski Awards. The nomination was granted to Aleksandra Pisula, playing the main role in the film "By the River" directed by Agata Korycka.
Aleksandra graduated from the PWST in Krakow. She has cooperated with Teatr Polski in Bydgoszcz, Teatr im. Kochanowskiego in Opole and Teatr Ochoty in Warsaw. Pisula has played numerous roles in theatre, film and TV series. She co-wrote the screenplay for "Atak Paniki", in which she played one of the leading roles. In "By The River", she created a moving performance as policewoman Kinga.
Agata Korycka received the nomination on behalf of Aleksandra from the hands of actress Anna Mucha and Karolina Adamczyk, the festival director.
- For a long time I was looking for an actress to play the main character in my film. I'm very happy that it was Ola who agreed and that this script, written down on a few pieces of paper, convinced her - said the director of "By the Vistula River" on stage - She helped me a little bit to go through this my first adventure as a director, as a more experienced person. Thank you very much. 
A movie about the courage necessary to live a life in harmony with yourself. Policewoman Kinga fallsin love with a woman. She engages in helping women beaten during the march against fascism. She breaks an order. This gives her the strength to reject the values she disagrees with and build herself anew. The film refers to real events - the Women's Strike and the Independence March (Marta Lempart appears in the film). These actions give her the strength to throw away the values she disagrees with and build herself anew.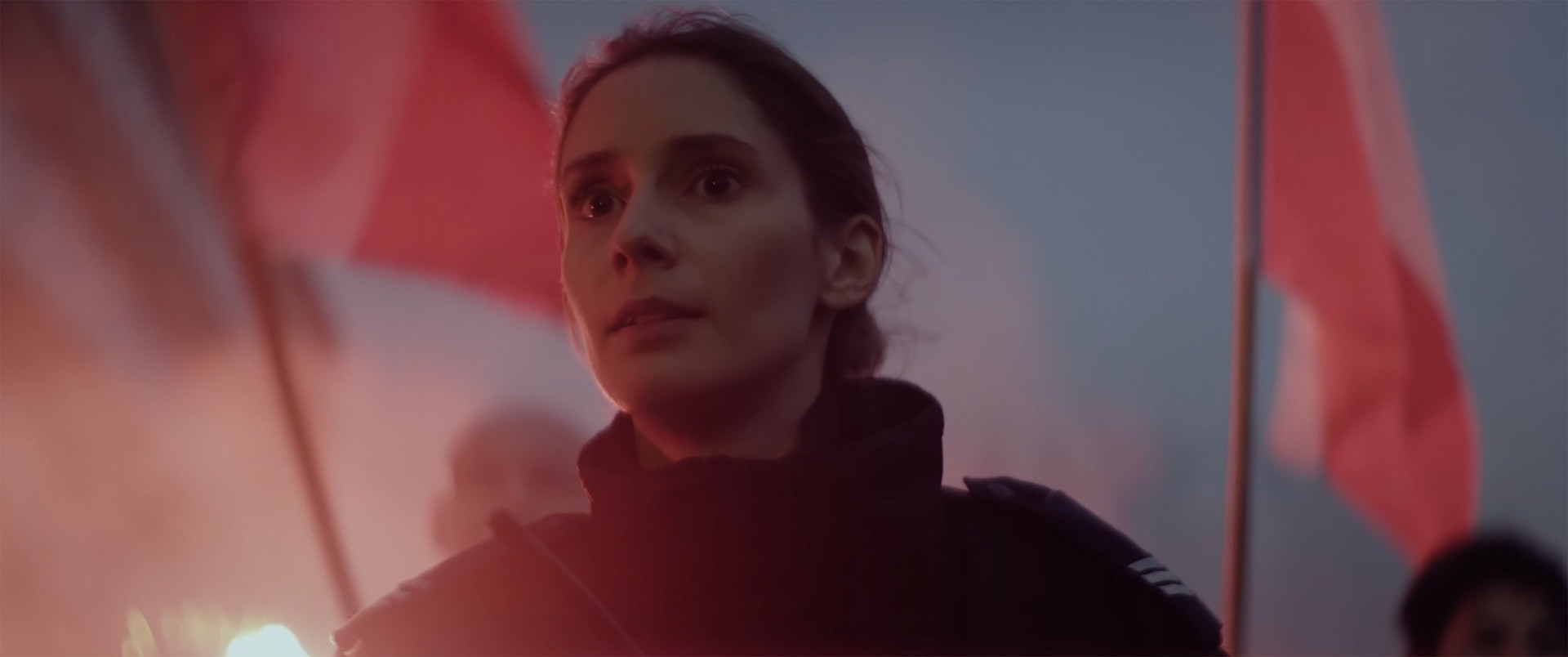 Aleksandra Pisula – still from the film "By The River" – cinematographer: Olaf Malinowski
CAST: Aleksandra Pisula, Anna Gorajska, Anna Bielecka, Dobromir Dymecki, Łukasz Wójcik, Maciej Gośniowski
SCRIPT & DIRECTING: Agata Korycka DOP: Olaf Malinowski EDITING: Anna Maria Filipow SOUND: Patrycja Krysik, Zofia Węgrzyn MUSIC: Przemysław Książek ARTISTIC SUPERVISION: Marek Brodzki PRODUCTION MANAGER: Pamela Barbaś, Aleksandra Ziomka PRODUCER: Maciej Ślesicki PRODUCTION: Warsaw Film School
The Grand Prix went to "Dad You've Never Had" with cinematography by Weronika Bilska, a cinematographer and lecturer at the Warsaw Film School.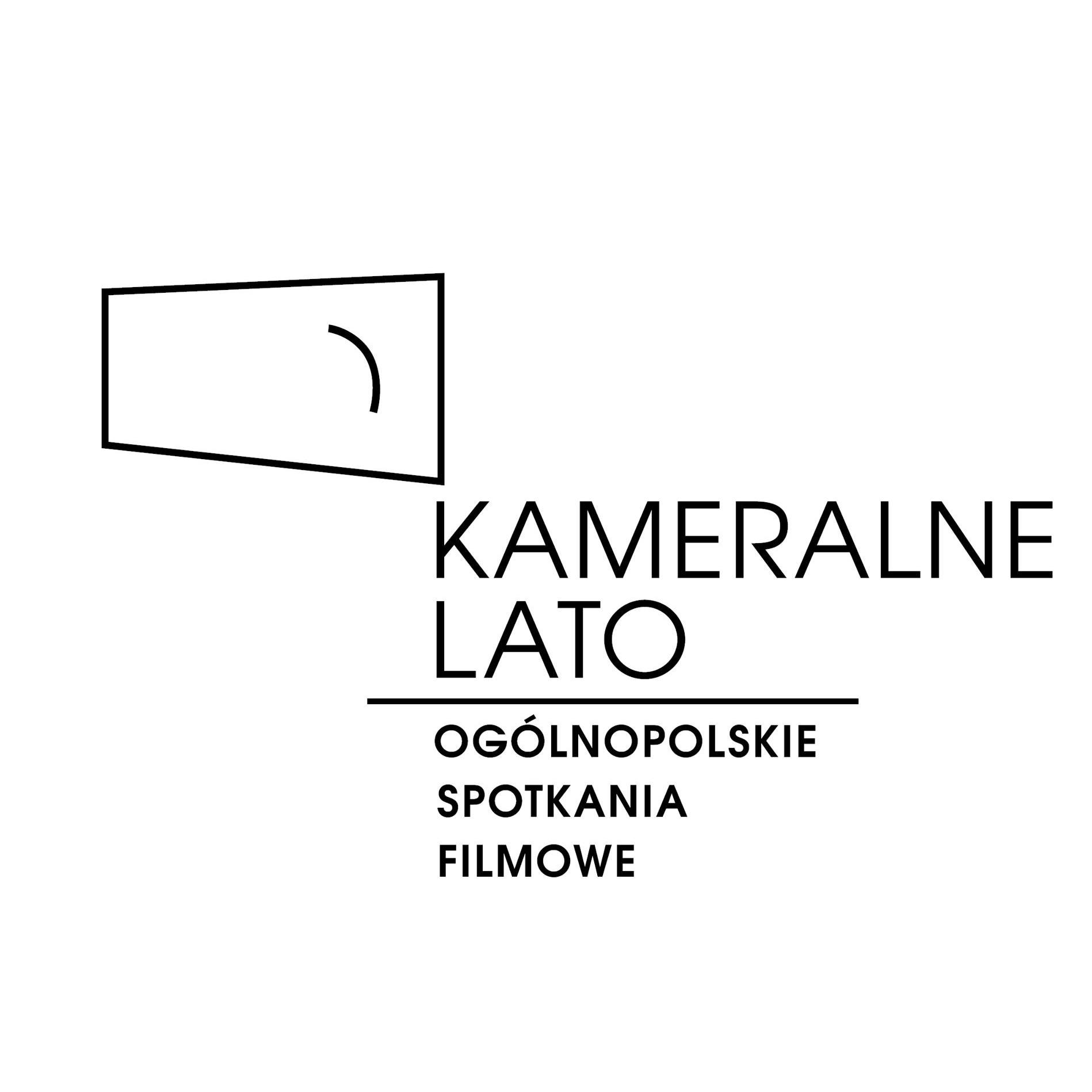 This year's KAMERALNE LATO took place from 4-10 July. It is a combination of screenings and film competitions with film workshops for young people, discussion panels, as well as innovative forms of social education.
The aim of the festival is both the promotion of young Polish cinema and shaping good social role models, encouraging young people to participate in culture and - implemented in cooperation with the Police - social prevention.
Films by students of the Warsaw Film School are co-financed by the Polish Film Institute