A photo-report from the play "Sulphur"
"The poor have too little to break out of their bondage, and the rich have too much to give up everything for freedom."
This past Sunday, in Kino Elektronik, a feast for the spirit took place - the first graduation performance of the third year of the Vocal and Acting Studio entitled "Sulphur", directed by Maria Holka.
The play is set in Equalidor, a republic famous for the greatest social inequality, where there is a civil war... that no one cares about. The former workers of a sulfur mine located in the inaccessible mountains bring justice to the beautiful and the rich. Prisoners and guards, children of fortune and marked by poverty. In the stifling and cramped reality of the sulphur smell, the boundaries between worlds gradually blur. Here everyone is free and everyone is a prisoner.


The audience was delighted and the team was fulfilled. We are not slowing down and are looking for new artistic raptures. Follow our activities: https://studiumaktorskie.pl/pl/swa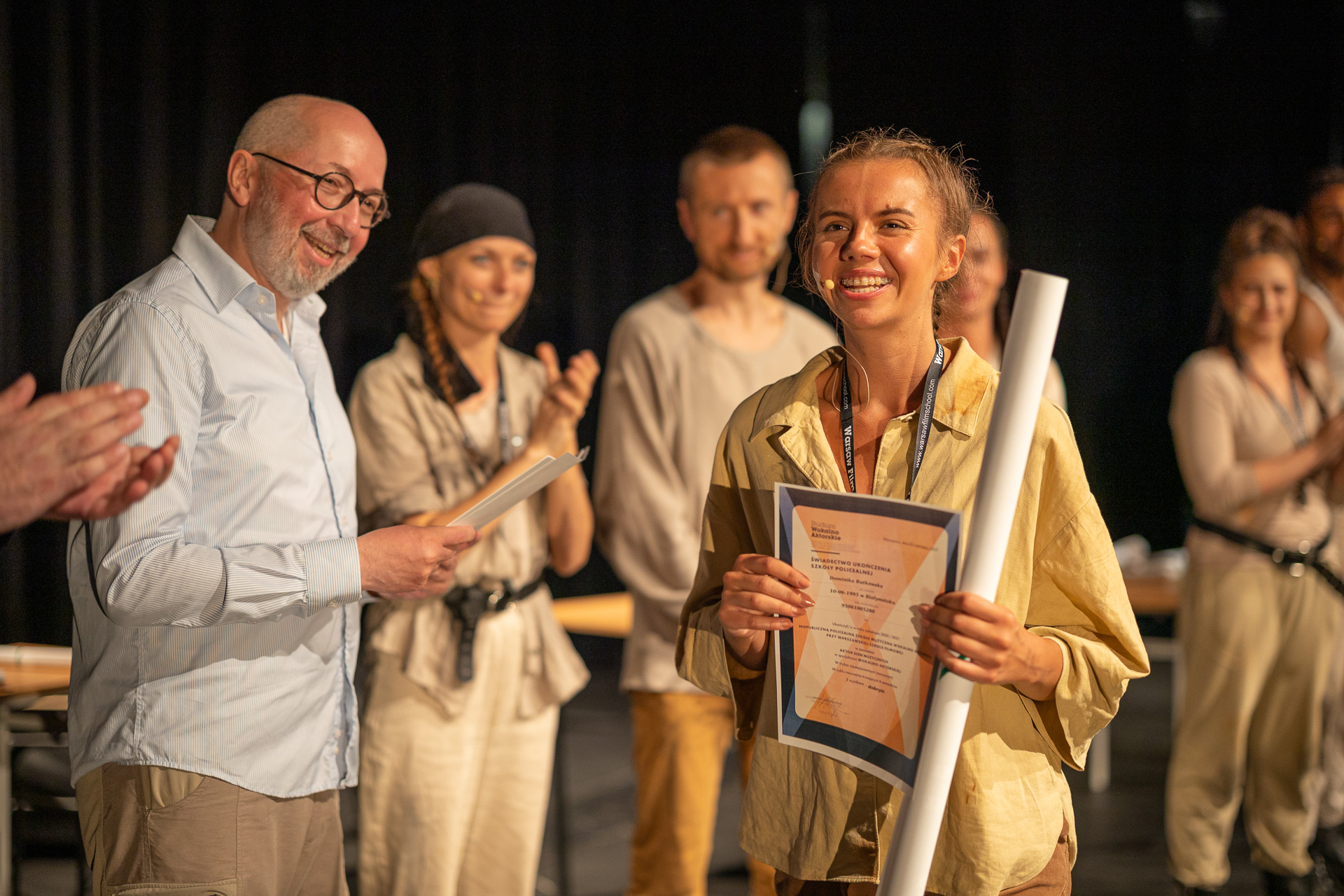 Screenplay, direction, musical arrangement - Maria Holka
Choreography, stage movement - Angie Zysk
Assistant Director, Production Manager - Tomek Solich
Light, sound, microports - Maciej Boratyn
Liwia - Domininka Rutkowska
Rita - Gabriela Tokłowicz