"Dismay" in the Shortlist of the IFF New Horizons!
"Dismay", directed by Joanna Szymańska, with cinematography by Przemysław Brynkiewicz and written by Malwina Chojnacka, was selected for the Shortlist at the 21st International Film Festiva New Horizons. This year's edition will be held in a hybrid formula: in Wroclaw on 12-22 August, and online from 12 to 29 August. The full programme for the event will be announced on 3 August.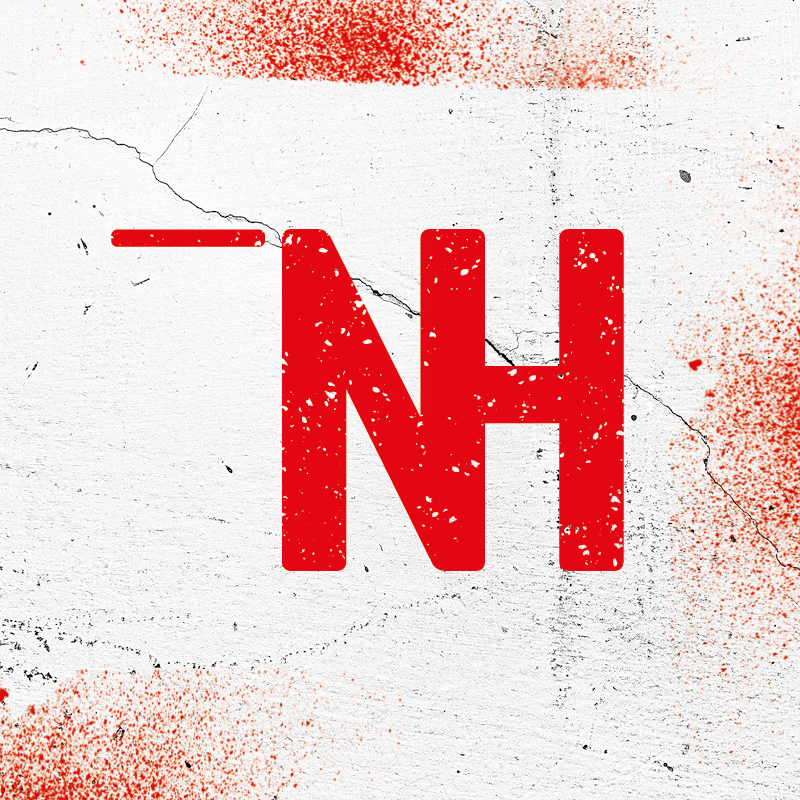 The IFF New Horizons was established in 2001 as a place for presenting bold artistic cinema. It is a festival of cinema visionaries, uncompromising artists who have the courage to follow their own path against the prevailing fashion and talk about the most important things in their own unique language. The mission of the festival is both to present the works of rebellious masters of cinema and to discover the oeuvre of lesser-known filmmakers from outside the mainstream of distribution. The programme of the New Horizons also includes many accompanying events: concerts, exhibitions, installations and operas. Over the years Wroclaw festival has become the most visited festival in Poland and one of the most popular in this part of Europe.
Shortlist is a review of Polish short films, in which an artistic polyphony, a variety of themes and conventions are highlighted. For this year's Shortlist section 25 films have been selected, 20 of which are either created or co-created by female directors. Among them is a unique short film directed by our graduate Joanna Szymańska – "Dismay", set in a lakeside house in Masuria.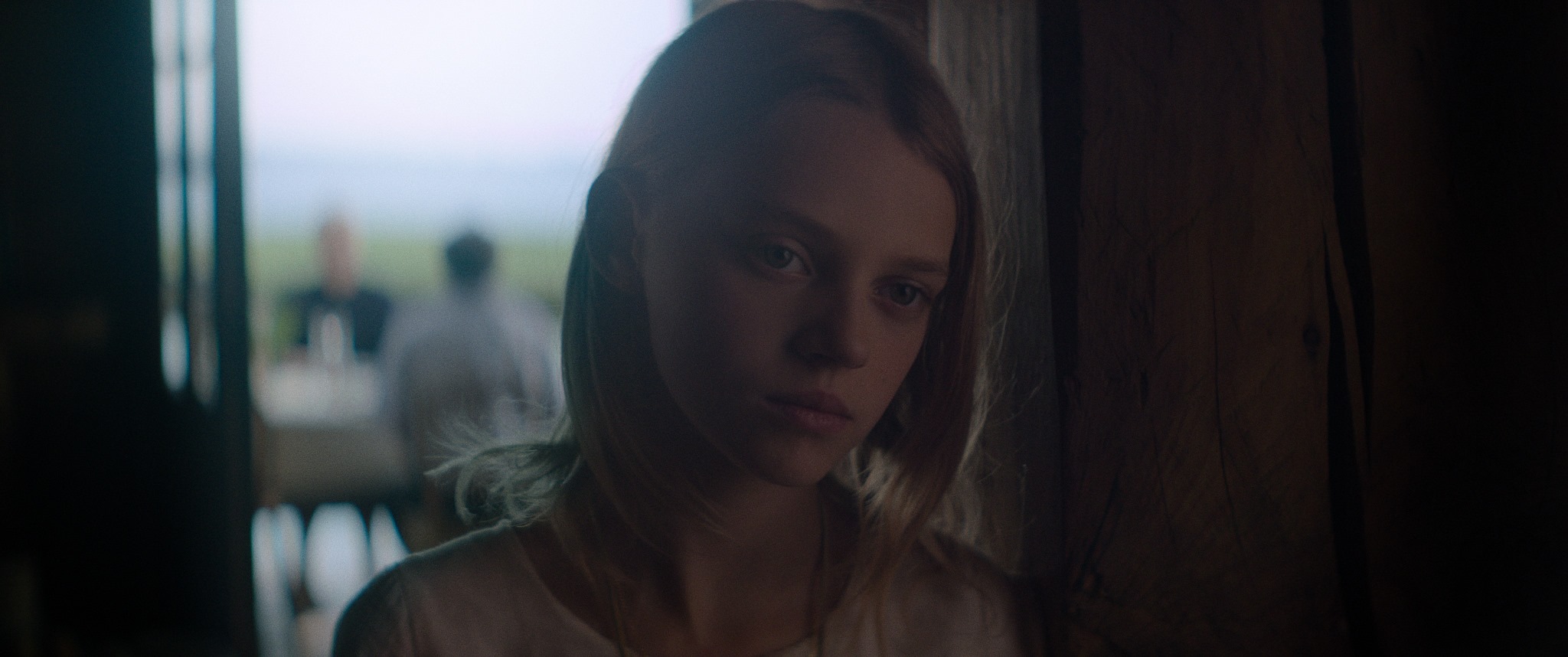 Still from the film "Dismay" – cinematographer: Przemysław Brynkiewicz
"Dismay" is a magical and brutal story set in a Masurian village about the extraordinary bond between a father and an eight-year-old daughter and about the terrible consequences of an attempt to take away a hypersensitive girl from an alcohol-addicted musician. Little Ula does not know that at her Communion party, instead of a long-awaited mother who has left her father, a curator from the social welfare centre will appear, ready to take her to an orphanage immediately. However, the girl will never allow anyone to take back what she managed to save after her mother left. Together with her father, a local organist, against all odds, she believes her mother will come back and she is still waiting for this moment. The joyful, May day of the First Holy Communion will turn into a nightmarish triumph of the wild world of Masurian nature, which is the only ally of little Ula.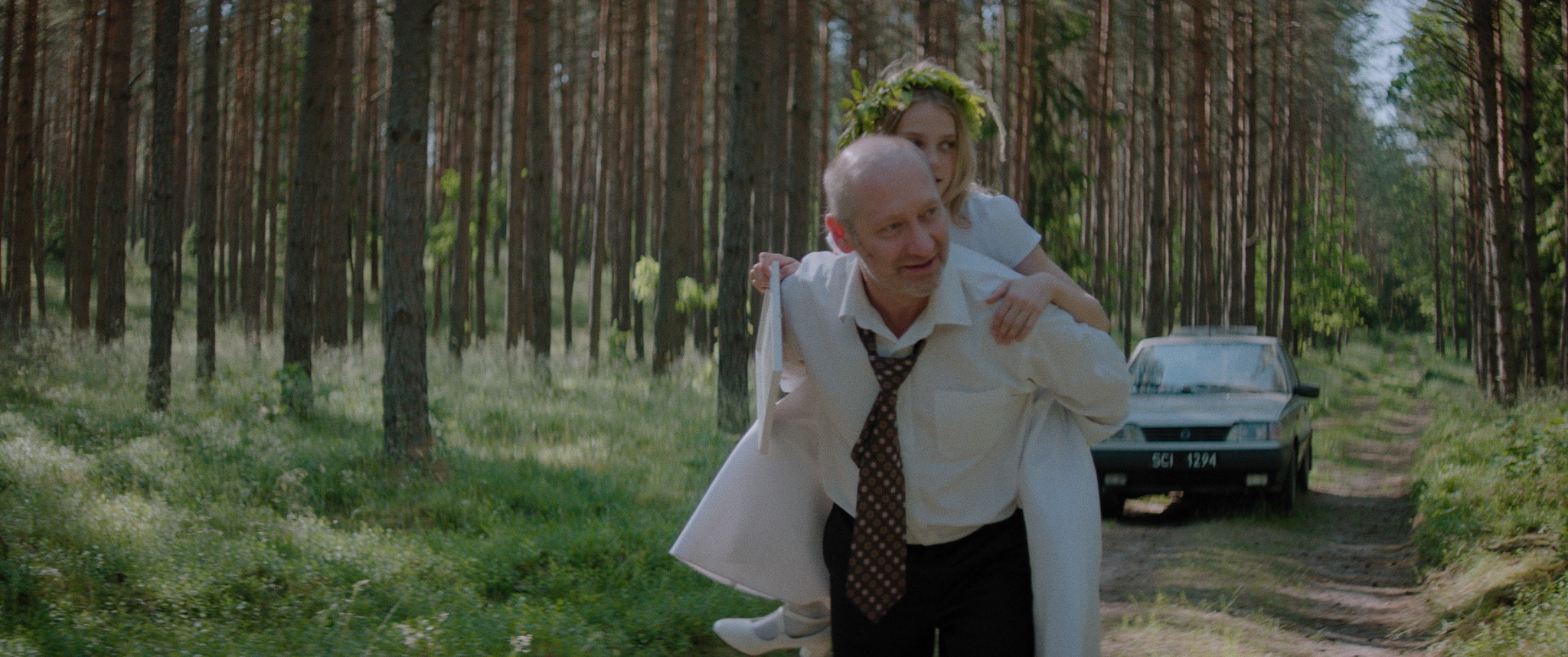 Still from the film "Dismay" – autor zdjęć: Przemysław Brynkiewicz
The leading roles in "Dismay" are played by Mariusz Kiljan, Zoja Szcześniak and Rafał Zawierucha. The film is based on a script by Malwina Chojnacka. The director of photography is Przemyslaw Brynkiewicz. Łukasz Falkowski, Rafał Stolarczyk and Adam Cyran are responsible for the editing. The production was supervised by Maciej Ślesicki.
Still from the film "Dismay" – cinematography: Przemysław Brynkiewicz
DISMAY
CAST: Zoja Szcześniak, Mariusz Kiljan, Joanna Fertacz, Joanna Trzepiecnińska, Dominika Pasternak, Karolina Gibowska, Andrzej Andrzejewski, Rafał Zawierucha, Aleksy Komorowski
DIRECTING: Joanna Szymańska SCRIPT: Malwina Chojnacka DOP: Przemysław Brynkiewicz EDITING: Łukasz Falkowski, Rafał Stolarczyk, Adam Cyran SOUND: Karol Szykowny MUSIC: Jan Sanejko ARTISTIC SUPERVISION: Maciej Ślesicki PRODUCER: Maciej Ślesicki PRODUCTION: Warsaw Film School
Films by students of the Warsaw Film School are co-financed by the Polish Film Institute