Five of our films in Long Story Short Film Festival competitions!
Five films from the Warsaw Film School are in the official selection of Wrocław's Long Story Short Film Festival. The event will be held in a hybrid formula: stationary on June 10-13 at the DCF cinema and online – June 14-19 at www.dcf.wroclaw.pl, www.shortfestival.pl, on Vimeo and on the social media pages of the Dolnośląskie Centrum Filmowe – the festival organiser.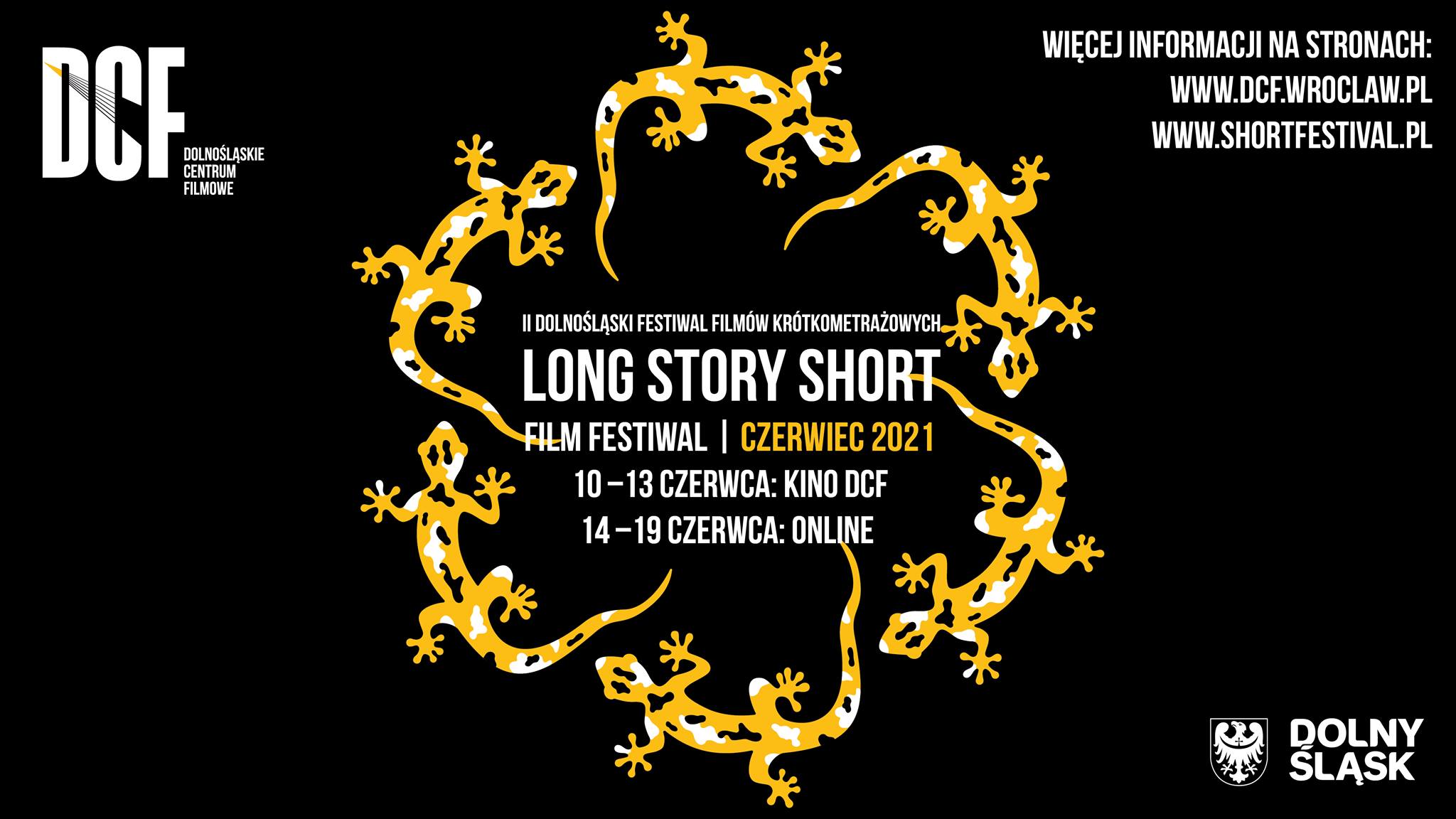 Last year's edition in the Documentary Film category was won by our touching documentary "And We'll Be Happy Again" directed by Krzysztof Wołżański. The director received a Salamander statuette and a check for 3,000 zlotys – all of which he donated to the Palium hospice in Poznań. Jury's statement announced by Jagoda Szelc can be found HERE.
The following films have qualified for the Best Short Feature Film competition:
HOTSHOT – dir. Natasza Parzymies
SCREENING: Thursday, June 10, 6:30 PM – DCF Cinema – Room LWÓW
The film tells the story of Olka, a young singer who ends up in prison as a result of a drug incident. Olka and her fellow inmates decide to organize a concert to celebrate Mother's Day. There's just one problem - none of the inmates in the choir can sing, and the best voice in the entire prison has dangerous Kosa, but she stays away from public speaking...
DIRECTOR: Natasza Parzymies SCRIPT: Natasza Parzymies, Alicja Sokół DOP: Filip Pasternak EDITING: Paweł Lichota, Ignacy Fitzet SOUND: Julia Gintrowska PRODUCTION MANAGER: Magdalena Knapczyńska, Aleksandra Rudzka PRODUCER: Maciej Ślesicki PRODUCTION: Warsaw Film School
THE DRESS – dir. Tadeusz Łysiak
SEANS: Friday, June 11, 6:30 – DCF Cinema – Room LWÓW
Lust, sexuality and physicality. These are the deepest desires virgin Julia suppresses while working at a wayside motel. That is until she crosses paths with a handsome truck driver, who soon becomes the object of her fantasies.
SCRIPT & DIRECTING: Tadeusz Łysiak DOP: Konrad Bloch EDITING: Mariusz Gos SOUND: Błażej Kafarski MUSIC: Jan Królikowski PRODUCTION MANAGER: Monika Ossowska ARTISTIC SUPERVISION: Wojciech Saramonowicz PRODUCER: Maciej Ślesicki PRODUCTION: Warsaw Film School, Dobro, Miło – Post Production Studio, Głośno
ALL MY LIFE – dir. Jędrzej Gorski
SCREENING: Saturday, June 12, 3:30 PM – DCF Cinema – Room LALKA
The short musical "My whole life" tells the story of Maria, who arrives with her husband for the 50th anniversary of the choir she was a member of when she was young. It turns out that Jan, the love from years ago, still loves her. Will true love stand the test of time?
SCRIPT & DIRECTING: Jędrzej Gorski DOP: Adam Pluciński EDITING: Weronika Bystrowska, Piotr Aszklar SOUND: Natalia Ćwiklińska, Antoni Podgórski MUSIC: Wojciech Frycz PRODUCTION MANAGER: Maria Kamerduła, Daria Przybylska, Łucja Dylewicz ARTISTIC SUPERVISION: Anna Bielak PRODUCER: Maciej Ślesicki PRODUCTION: Warsaw Film School
The competition for the Best Short Documentary Film will include:
KITES– dir. Franciszek Dźwierżyński
SCREENING: Saturday, June 12, 2 PM – DCF Cinema – Room LALKA
The documentary makes an attempt to get a closer look at kitesurfing and the people that practice it. In Poland it can be captured specifically on the Hel peninsula where enthusiasts cooperate with the unpredictable power of nature which is wind in order to soar into the sky and at least for a second break away from the water surface. For some it's a passion and for others it's a matter of achieving professional success. The youngest of all have to face a big decision - whether to engage themselves into this dangerous and demanding sport or to remain a observer. The movie shows the struggles and trials from every possible perspective which allows us to take a better look at the contestants and this impressive sport from a different angle.
DIRECTOR: Franciszek Dźwierżyński DIRECTING COOPERATOR: Łukasz Stryjewski DOP: Franciszek Dźwierżyński EDITING: Mikołaj Łuka SOUND: Aleksander Durowicz, Gerard Czarnecki ARTISTIC SUPERVISION: Andrzej Wolf SPECIAL THANKS TO: Ola Hawliczek, Sebastian Żuchowski, Robert "Frodo" Domański PRODUCER: Maciej Ślesicki PRODUCTION: Warsaw Film School
WE ARE NOT FRIENDS – dir. Alicja Sokół
SCREENING: Saturday, June 12, 2 PM – DCF Cinema – Room LALKA
Two women joined together by their prison sentences, find comfort in each other. They are almost inseparable. Every Friday they broadcast on the prison radio. When one's sentence is coming to an end, their friendship starts being questioned. Is their relationship going to fail, even though for the last few difficult years it hasn't?
DIRECTOR: Alicja Sokół DOP: Katarzyna Rogalska EDITING: Ignacy Fitzet, Paweł Lichota MUSIC: Bartek Cebula SOUND: Filip Szawernowski ARTISTIC SUPERVISION: Barbara Pawłowska PRODUCER: Maciej Ślesicki PRODUCTION: Warsaw Film School
Films by students of the Warsaw Film School are co-financed by the Polish Film Institute