Our films with screenings in Kyiv
Four films of the Warsaw Film School: "Masha" (dir. Krzysztof Chodorowski), "Off-season" (dir. Monika Majorek), "The Dress" (dir. Tadeusz Łysiak) and Fuck, It's Biology (dir. Veronica Andersson) will be shown during the 50th Kyiv International Film Festival "Molodist" in a special "Molodist. Back to School" programme. The event is held from 29 May – 6 June.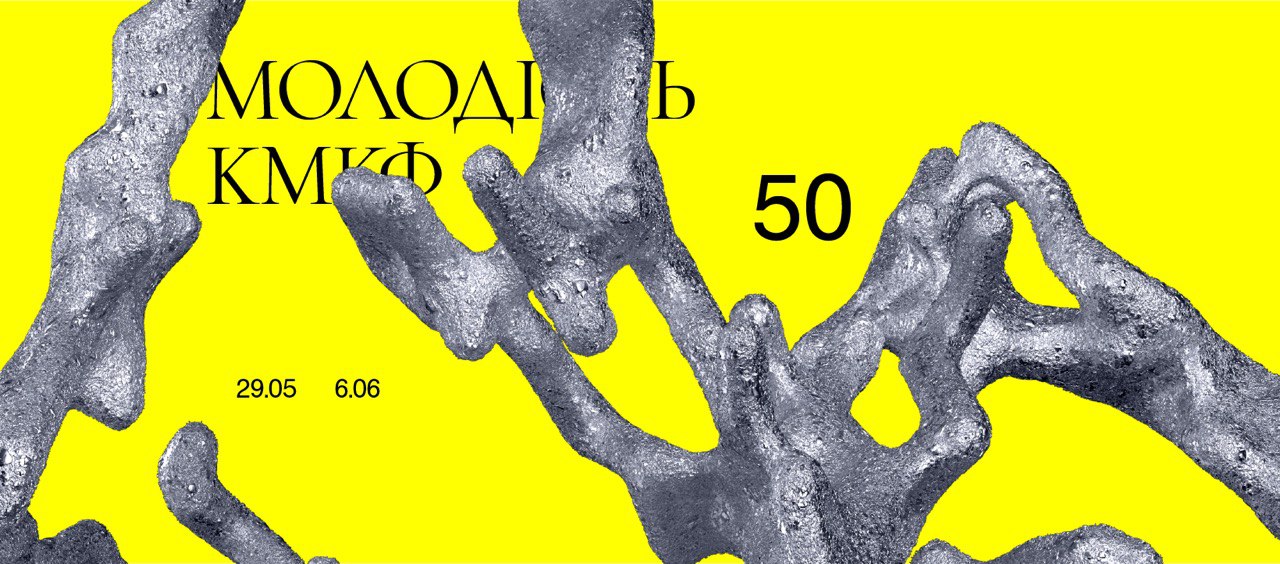 Molodist was established in 1970 as a two-day festival of films made by students of the Kyiv State Institute of Theatre Arts. Today it is the largest film festival in Ukraine. It is the only Ukrainian film festival accredited by FIAPF (since 1991). It is on the list of 26 specialized international competitive festivals. The event focuses mainly on the work of young filmmakers.
MASHA – dir. Krzysztof Chodorowski
"Masha" is a shocking story of a Ukrainian woman Vera, who works illegally in a Polish factory. One day she makes a desperate attempt to help her friend Masha, who has been injured in the accident at work.
SCRIPT & DIRECTING: Krzysztof Chodorowski DOP: Michał Stańczyk EDITING: Julia Muszyńska SOUND: Mateusz Weigl ARTISTIC SUPERVISION: Barbara Pawłowska PRODUCER: Maciej Ślesicki PRODUCTION: Warsaw Film School
OFF-SEASON – dir. Monika Majorek
14-year-old Adam lives in a sea-side holiday resort that is run by his parents. When a mysterious, mature woman arrives to the resort, Adam becomes immediately captivated by her. Spying on her turns into an obsession, which makes him explore his sexuality.
SCRIPT & DIRECTING: Monika Majorek DOP: Max Bugajak EDITING: Jakub Bastkowski SOUND: Natalia Sikorska MUSIC: Tomek Ślesicki ARTISTIC SUPERVISION: Marek Brodzki PRODUCER: Maciej Śleiscki PRODUCTION: Warsaw Film School COPRODUCTION: Mizar Films, Soundmaking, New Wave Film, Panavision, Zachodniopomorski Fundusz Filmowy Pomerania
THE DRESS – dir. Tadeusz Łysiak
"The Dress" tells the story of Julia, working in a roadside motel, whose life changes when she meets a handsome truck driver. Long-hidden desires make themselves felt. But this is not just the story of a woman meeting a man. Julia is physically different from the people around her, she is a person with short stature, which is why she struggles with rejection, loneliness and stigmatization. "The Dress" is a story about longing for normality, the need to meet the universal needs of closeness and warmth.
SCRIPT & DIRECTING: Tadeusz Łysiak DOP: Konrad Bloch EDITING: Mariusz Gos MUSIC: Jan Królikowski SOUND: Błażej Kafarski PRODUCTION MANAGER: Monika Ossowska ARTISTIC SUPERVISION: Wojciech Saramonowicz PRODUCER: Maciej Ślesicki PRODUCTION: Warsaw Film School, Dobro, Miło – Post Production Studio, Głośno
FUCK, IT'S BIOLOGY – dir. Veronica Andersson
'Fuck, it's Biology' is an intimate portrait of a famous Polish contemporary artist seen through the lens of the Swedish filmmaker. Mariusz Tarkawian has had 120 art exhibitions all over the world and yet his parents have not been to any. Veronica Andersson tries to make her first documentary and hopefully bring the family closer together.
SCRIPT & DIRECTING: Veronica Andersson DOP: Piotr Szymański EDITING: Katarzyna Zielińska, Mats Helgesson SOUND: Veronica Andersson ARTISTIC SUPERVISION: Maciej Ślesicki, Anna Kazejak PRODUCER: Maciej Ślesicki PRODUCTION: Warsaw Film School
Films by students of the Warsaw Film School are co-financed by the Polish Film Institute