Screenings dates of the film "Last Chance" at the Krakow Film Festival
The 61st edition is fast approaching. Krakow Film Festival. The event will take place from May 30 – June 6 in a hybrid formula: online and in stationary cinemas. Last Chance", a documentary directed by our student – Wiktoria Niewiadomska – qualified for this year's National Competition.
Still from the film "Last Chance"  – cinematographer: Monika Rakowska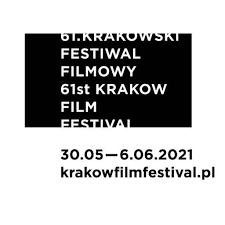 Krakow Film Festival is one of the oldest film events in the world dedicated to documentaries, animated films and short feature films. It is among the festivals accredited by the International Federation of Film Producers (FIAPF), European Film Academy (EFA) and The Academy of Motion Picture Arts and Sciences (AMPAS), among others. It is the only festival in Poland qualifying for an Oscar in the documentary feature film category and one of only two Polish festivals in the short film category. Krakow Film Festival is also in the prestigious group of festivals recommending short films and feature-length documentaries for the European Film Awards.
Screenings of the film "Last Chance" at the Krakow Film Festival:
Sunday, May 30, 4PM – ONLINE

Monday, May 31, 5:30PM – KINO POD BARANAMI – RED ROOM (screening + Q&A with the director)

Tuesday, June 1, 12:00 – ONLINE

Thursday, June 3, 11:00 AM – KINO KIJÓW

Friday, June 4, 6PM – ONLINE
Tickets for screenings of our documentary can be purchased on the festival website. You can find the link below.
Still from the film "Last Chance"  – cinematographer: Monika Rakowska
The director of photography of the film is Monika Rakowska. "Last Chance" was edited by Malwina Wodzicka. Jakub Ochnio and Patryk Wielocha are responsible for the sound in the documentary. The production was supervised by Dr Barbara Pawłowska.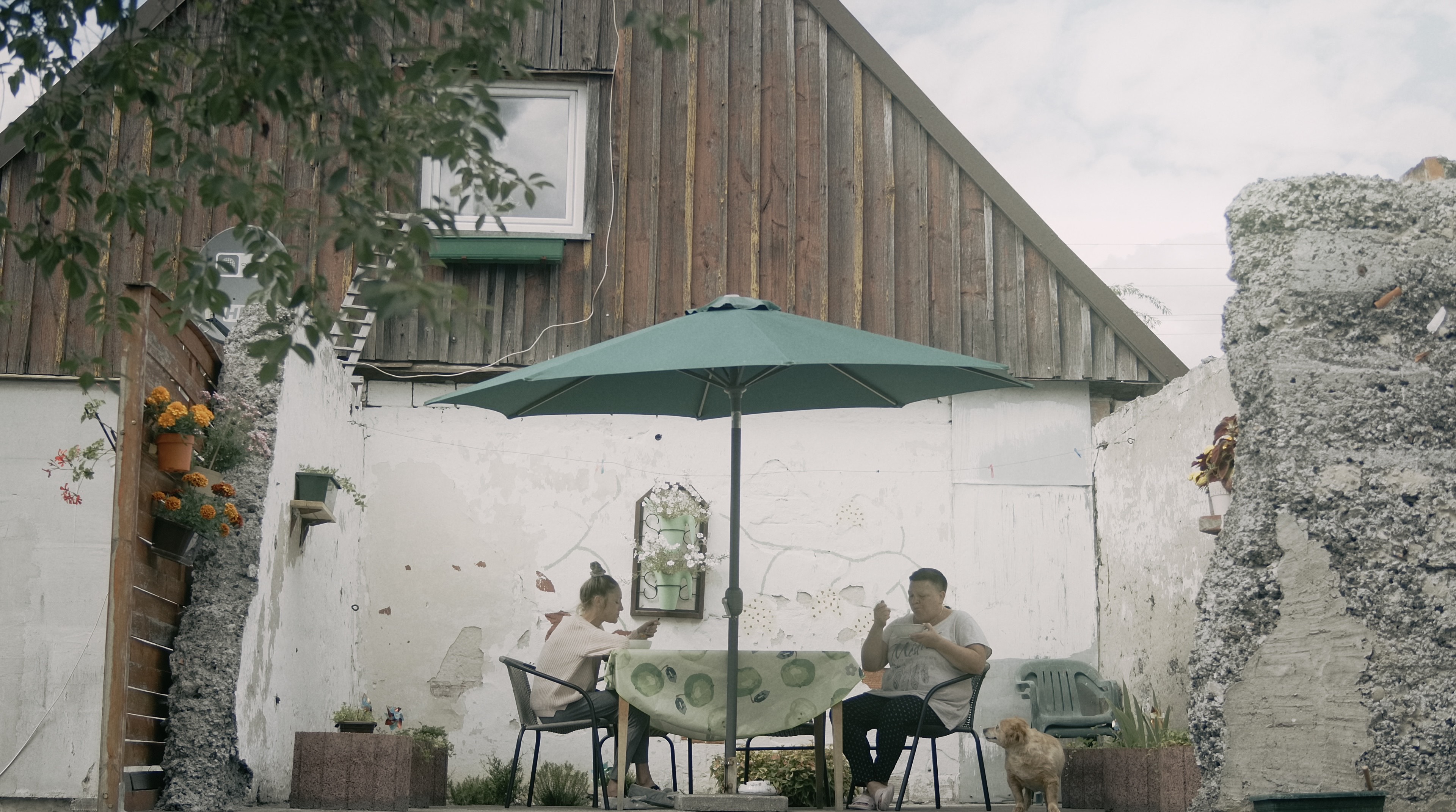 Still from the film "Last Chance"  – cinematographer: Monika Rakowska 
Sara is 26 years old and she has been suffering from anorexia for eight years. She currently weighs 36 kilos, but it is her highest weight since a very long time. She lives in a city called Sztum, with her mom and her younger brother. Her parents got divorced when she was three. As she says herself - she doesn't remember her own childhood, but she remembers her brothers', who she has always envied for the care that was taken of him. Her illness has given her the 'right' to be weak and she says she's liked it, because someone had to look after her. Paradoxically, Sara's life has always revolved around food. Her time spreads between one meal and another. Her best friend is a kitchen scale and her worst enemy is also a scale, but the one in the bathroom. Obsessive calorie counting and weighing every single eaten product has been an inherent part of Sara's life. After many years, because of her wish to start a family, she has decided to begin treatment in a closed therapeutic facility and has started a fight for herself and her own health.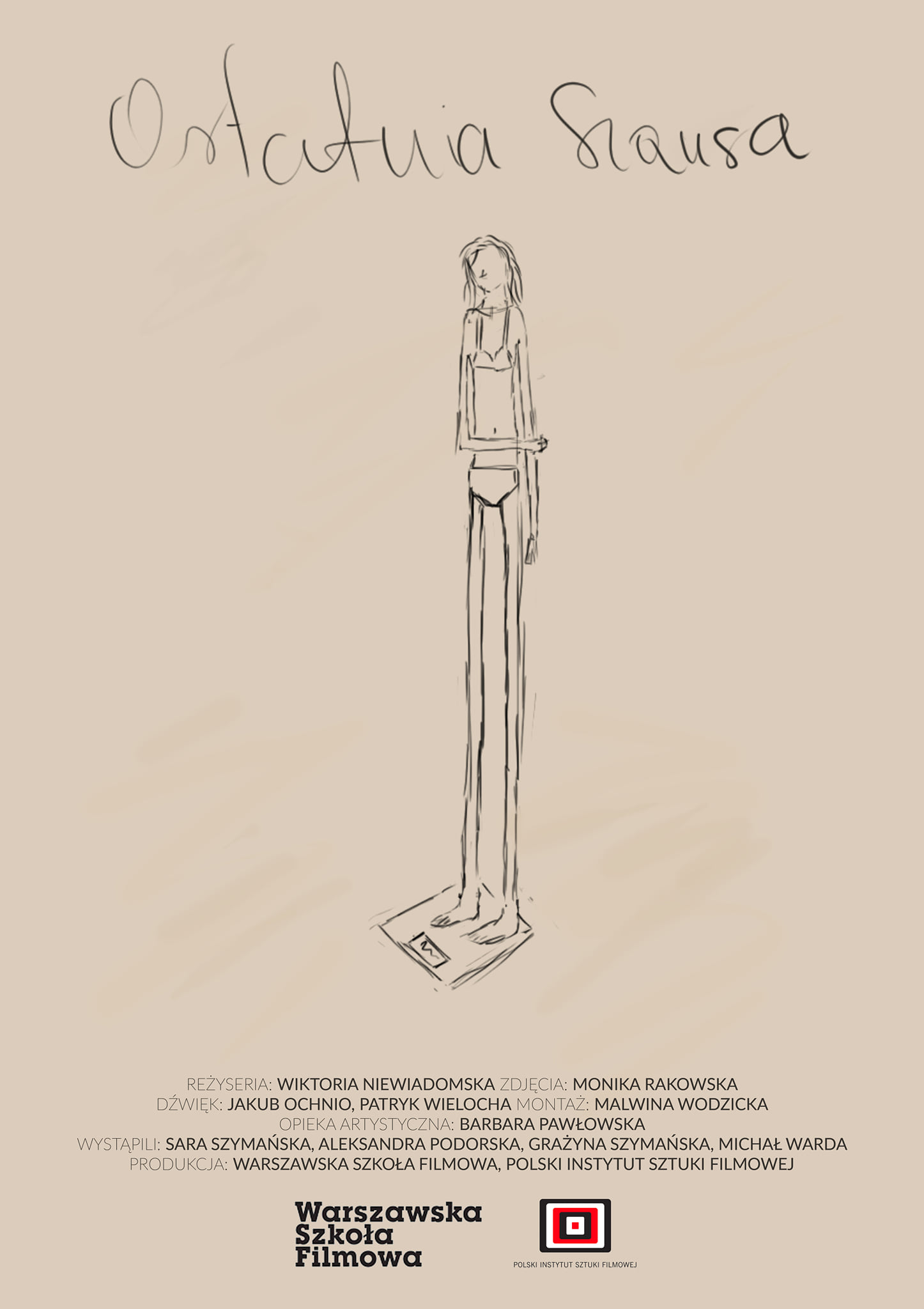 Poster of the film "Last Chance" – author: Natalia Olak

LAST CHANCE
SCRIPT & DIRECTING: Wiktoria Niewiadomska DOP: Monika Rakowska EDITING: Malwina Wodzicka SOUND: Jakub Ochnio, Patryk Wielocha ARTISTIC SUPERVISION: Barbara Pawłowska PRODUCER: Maciej Ślesicki PRODUCTION: Warsaw Film School
Wiktoria Niewiadomska – third-year directing student at the Warsaw Film School. As a child, she was highly sensitive and the easiest form of communication of her emotions was the artistic form for her. Until now, she has worked mainly as a director on etudes and projects coming out of the school. She always wanted her cinema to be "important" – she tried to focus on people and their problems. This is one of the reasons she fell in love with the documentary so much. She treats film like a meeting with a new human. She loves any audiovisual form that brings something that can lead the viewer to reflect, emotions and change. And nothing human is alien to her.
Films by students of the Warsaw Film School are co-financed by the Polish Film Institute