"Last Chance" and "The Howling" in the competition at the Młodzi i Film Festivall!
Two films from the Warsaw Film School are in the official selection of the 40thKoszalin Debut Film Festival Młodzi i Film. The "Last Chance" documentary directed by Wiktoria Niewiadomska and "The Howling" directed by Bartosz Brzezinski have qualified for the Short Film Debuts Competition. This year's edition of the festival will be held from 14 to 19 June.
MŁODZI i FILM Debut Film Festival is the oldest and biggest young cinema festival in Poland. The event includes two competitions: Full-length Feature Debuts and Short Film Debuts, non-competition events and screenings, as well as meetings with the presented films' crews, industry and authors' meetings, and also concerts. At this year's edition, during a special screening out of competition, the first feature film production of the Warsaw Film School – "The Land" will have its premiere.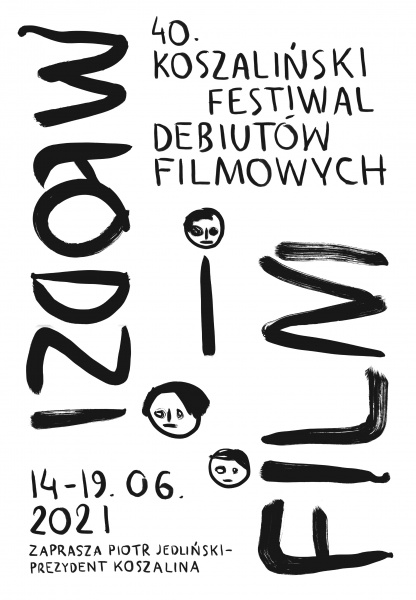 Author of this year's poster is Wilhelm Sasnal
The competition also included a documentary film "A Little Bit Of Paradise" directed by our lecturer – Andrzej Cichocki.
LAST CHANCE – dir. Wiktoria Niewiadomska
(documentary)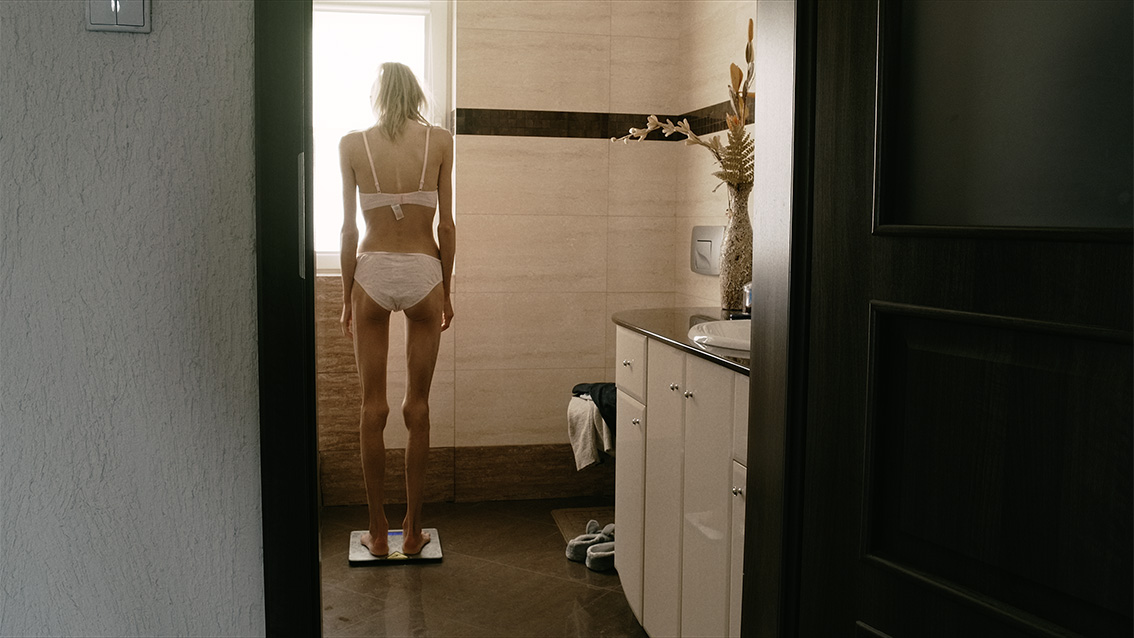 Still from the film "Last Chance"  – cinematographer: Monika Rakowska
Sara is 26 years old and she has been suffering from anorexia for eight years. She currently weighs 36 kilos, but it is her highest weight since a very long time. She lives in a city called Sztum, with her mom and her younger brother. Her parents got divorced when she was three. As she says herself - she doesn't remember her own childhood, but she remembers her brothers', who she has always envied for the care that was taken of him. Her illness has given her the 'right' to be weak and she says she's liked it, because someone had to look after her. Paradoxically, Sara's life has always revolved around food. Her time spreads between one meal and another. Her best friend is a kitchen scale and her worst enemy is also a scale, but the one in the bathroom. Obsessive calorie counting and weighing every single eaten product has been an inherent part of Sara's life. After many years, because of her wish to start a family, she has decided to begin treatment in a closed therapeutic facility and has started a fight for herself and her own health.
SCRIPT & DIRECTING: Wiktoria Nieiwadomska DOP: Monika Rakowska EDITING: Malwina Wodzicka SOUND: Jakub Ochnio, Patryk Wielocha ARTISTIC SUPERVISION: Barbara Pawłowska PRODUCER: Maciej Ślesicki PRODUCTION: Warsaw Film School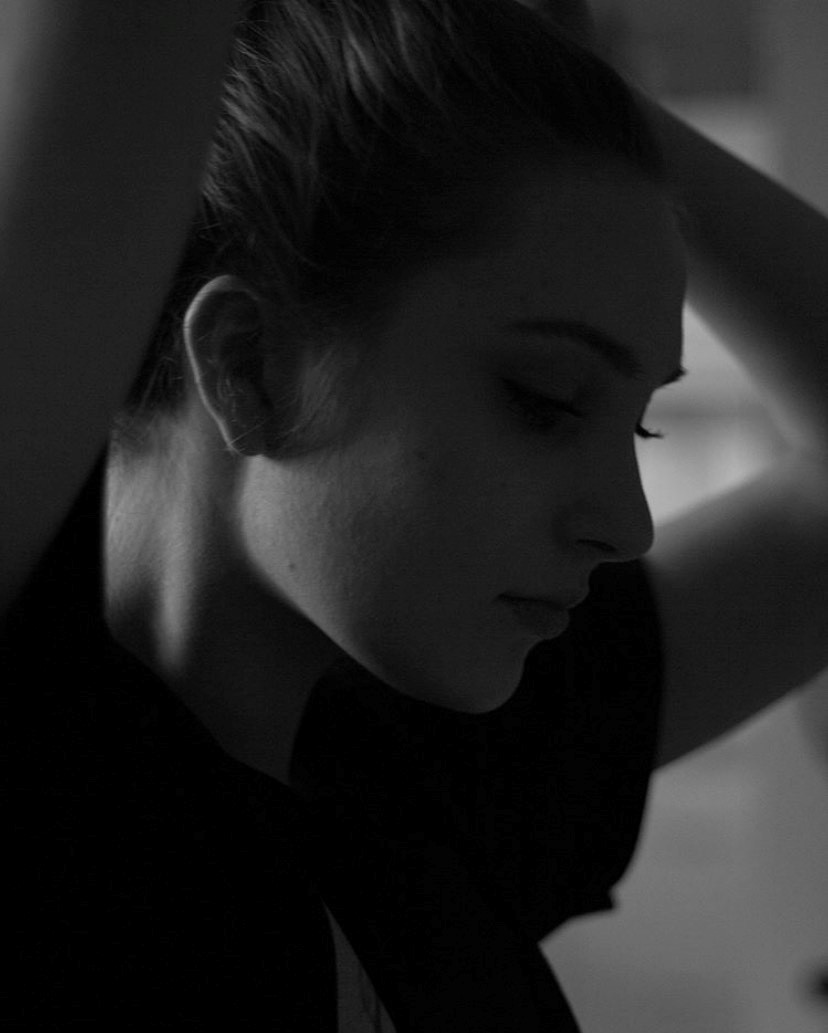 Wiktoria Niewiadomska – third-year directing student at the Warsaw Film School. As a child, she was highly sensitive and the easiest form of communication of her emotions was the artistic form for her. Until now, she has worked mainly as a director on etudes and projects coming out of the school. She always wanted her cinema to be "important" – she tried to focus on people and their problems. This is one of the reasons she fell in love with the documentary so much. She treats film like a meeting with a new human. She loves any audiovisual form that brings something that can lead the viewer to reflect, emotions and change. And nothing human is alien to her.
THE HOWLING – dir. Bartosz Brzeziński
Still from the film "The Howling" – cinematographer: Max Bugajak
Kuba grows up in a boring little village where nothing ever happens. He is raised by an alcoholic father who runs a sheep farm for a living. One day, an old acquaintance from the big city shows up in the village. The guest's visit comes at a time when the protagonist is entering a period of discovering his sexuality. Kuba quickly faces a difficult choice.
SCRIPT & DIRECTING: Bartosz Brzeziński DOP: Max Bugajak EDITING: Mariusz Gos SOUND: Adam Szlenda / Dreamsound MUSIC: Tomasz Mreńca PROJECT MANAGER: Karolina Kałakajło ARTISTIC SUPERVISION: Barbara Pawłowska PRODUCER: Maciej Ślesicki PRODUCTION: Warsaw Film School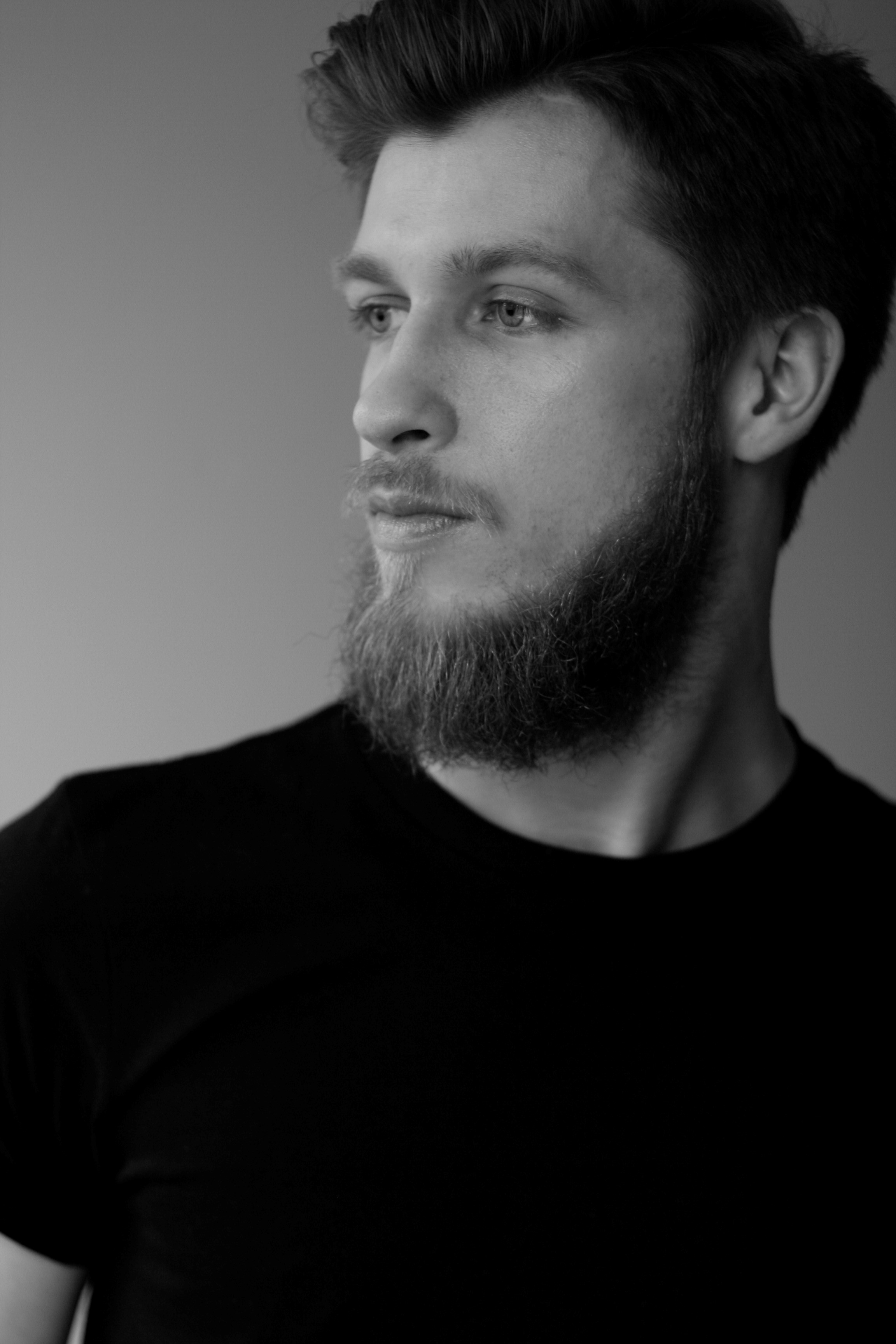 Bartosz Brzeziński – born in 1995, graduate of directing at the Warsaw Film School and a student of cultural studies. Creator of short films and music videos.
Films by students of the Warsaw Film School are co-financed by the Polish Film Institute