Masterclass with Tony Palmer
On March 29th at 7PM we invite our students to a masterclass and Q&A with British director, documentalist and author - Tony Palmer! The meeting will be held via YouTube.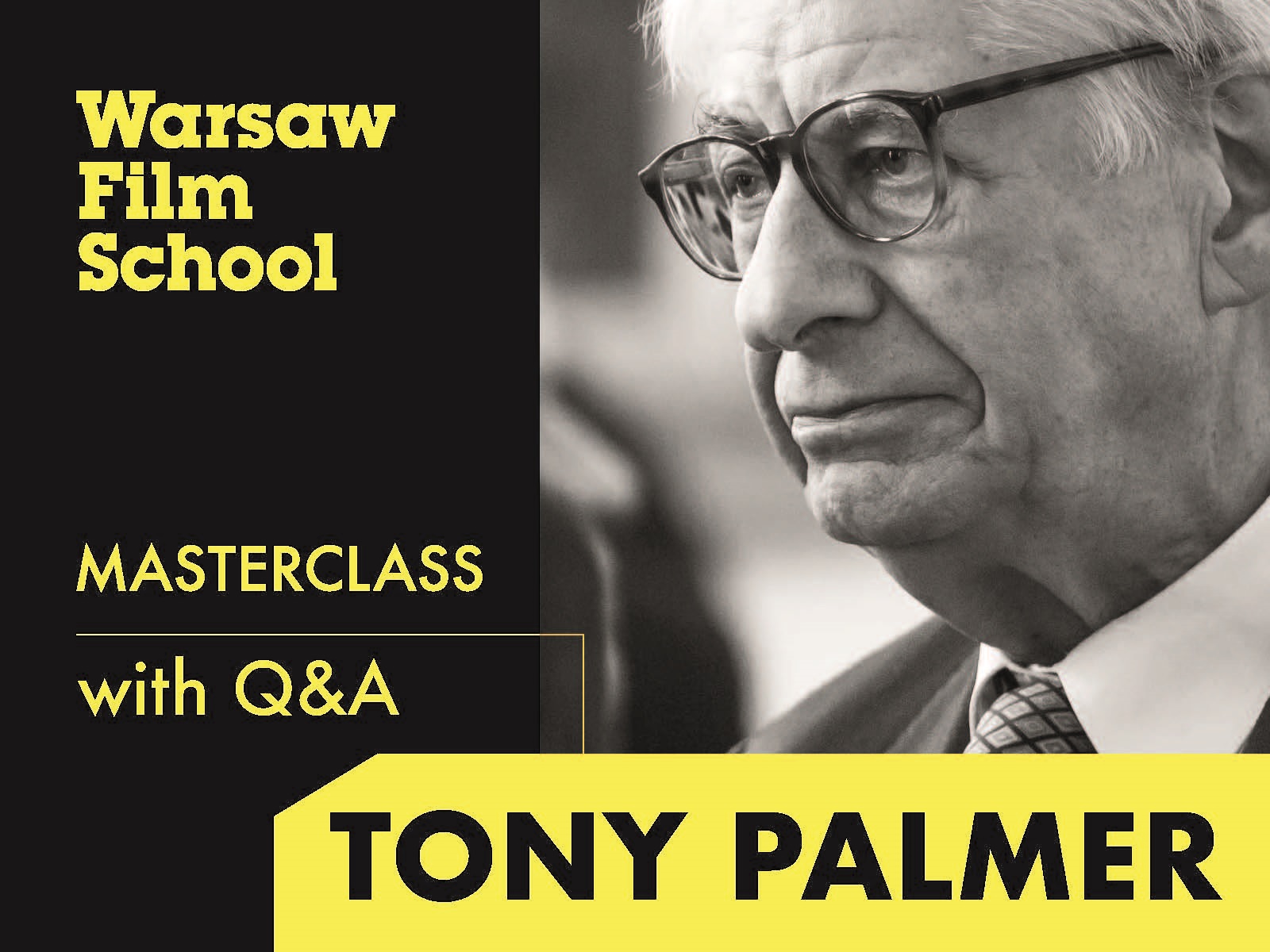 Tony Palmer's vast filmography of over one hundred films ranges from early works with The Beatles, Cream, Rory Gallagher, Jimi Hendrix and Frank Zappa (200 Motels), to the famous portraits with and about Walton, Britten, Stravinsky, Maria Callas, André Previn, John Osborne, Leonard Cohen (Bird on a Wire), Margot Fonteyn, Renée Fleming and Menuhin, as well as feature films such as Testimony, starring Ben Kingsley as Shostakovich.
His 7 hour 45 minutes film on Wagner, starring Richard Burton, Laurence Olivier and Vanessa Redgrave, was described by the Los Angeles Times as "one of the most beautiful films ever made". Among over 45 international prizes for his work are 14 Gold Medals at the New York Film & Television Festival (the most recent in 2016), awards from the Jerusalem, San Francisco, São Paolo, Chicago, Sofia, Cuenca and London Film Festivals, as well as numerous BAFTA (British Academy of Film & Television) EMMY, GRIERSON nominations and awards.
In 1989 the National Film Theatre in London staged a major retrospective of his work at, the first maker of 'arts' films to be so fêted.
He is also a prize-winning opera director, including the Golden Mask in Moscow, recipient of three Platinum and two Gold records, and was awarded a SONY Prize as a radio presenter.
A D.Mus (Hon), D.Litt (Hon) and FRGS, he is the only person to have won the PRIX ITALIA three times, and in 2014 was nominated for the Glenn Gould International Prize, unprecedented for a documentary filmmaker.
In 2016 he was awarded the Gold Medal of St. Simeon from the Bulgarian Ministry of Culture for services to Bulgarian culture. He is also honorary Professor of East European Cultural Studies at Lesya Ukrainka University at Lutsk in the Ukraine.
In 2017 he received the 'Outstanding Achievement Award' at Hot Docs in Toronto, and in 2019 the Stravinsky Prize from Ustilug and the Tchaikovsky Medal from the National Academy of Music in Kiev. He lives in the most westerly house in England, next to Land's End.
PLEASE NOTE: The masterclass is open only to students of the Warsaw Film School.