"Till Death Do Us Part" won the Best Student Film Award at the Uganda Film Festival!
The film "Till Death Do Us Part" directed by our graduate – Dolores Vunda – won the Best Student Film Award at the Uganda Film Festival!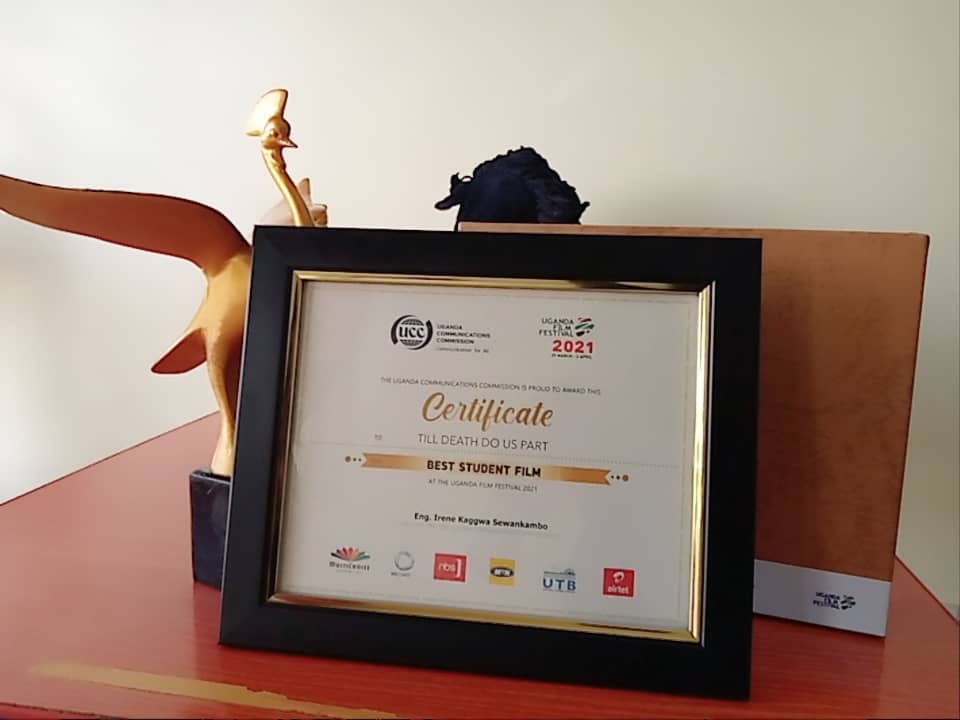 Uganda Film Festival was created in 2013. The festival aims to arouse interest in the Ugandan film industry, both locally and internationally. The nominated films are displayed during the event, which also hosts trainings, workshops, exhibitions and outreaches.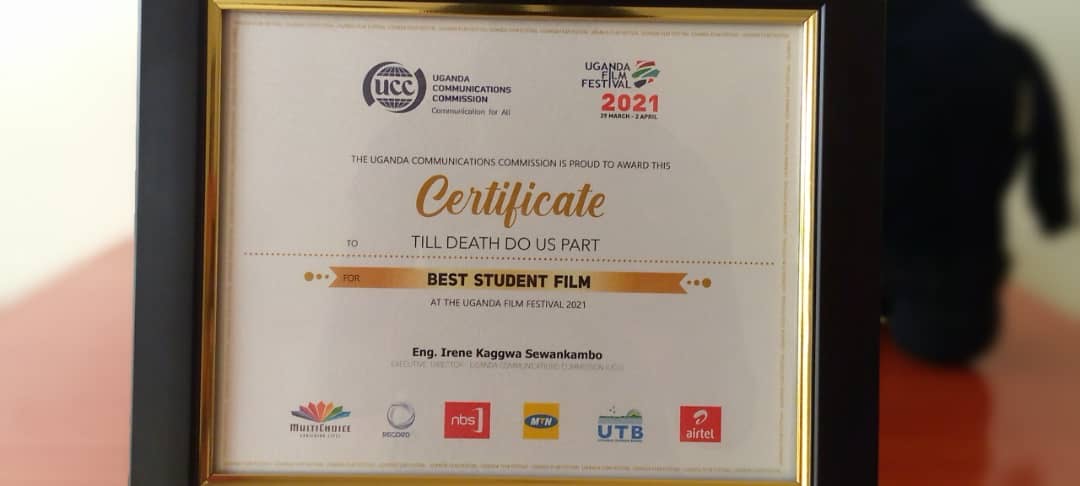 If you want to learn more about the film and get to know more about the director, we invite you to listen to The Black Eskimo Podcast, where our graduate was a guest . The link can be found HERE.
We also encourage you to read the article about Dolores, which appeared in Toronto Carribean Newspaper (p. 10). The link can be found HERE.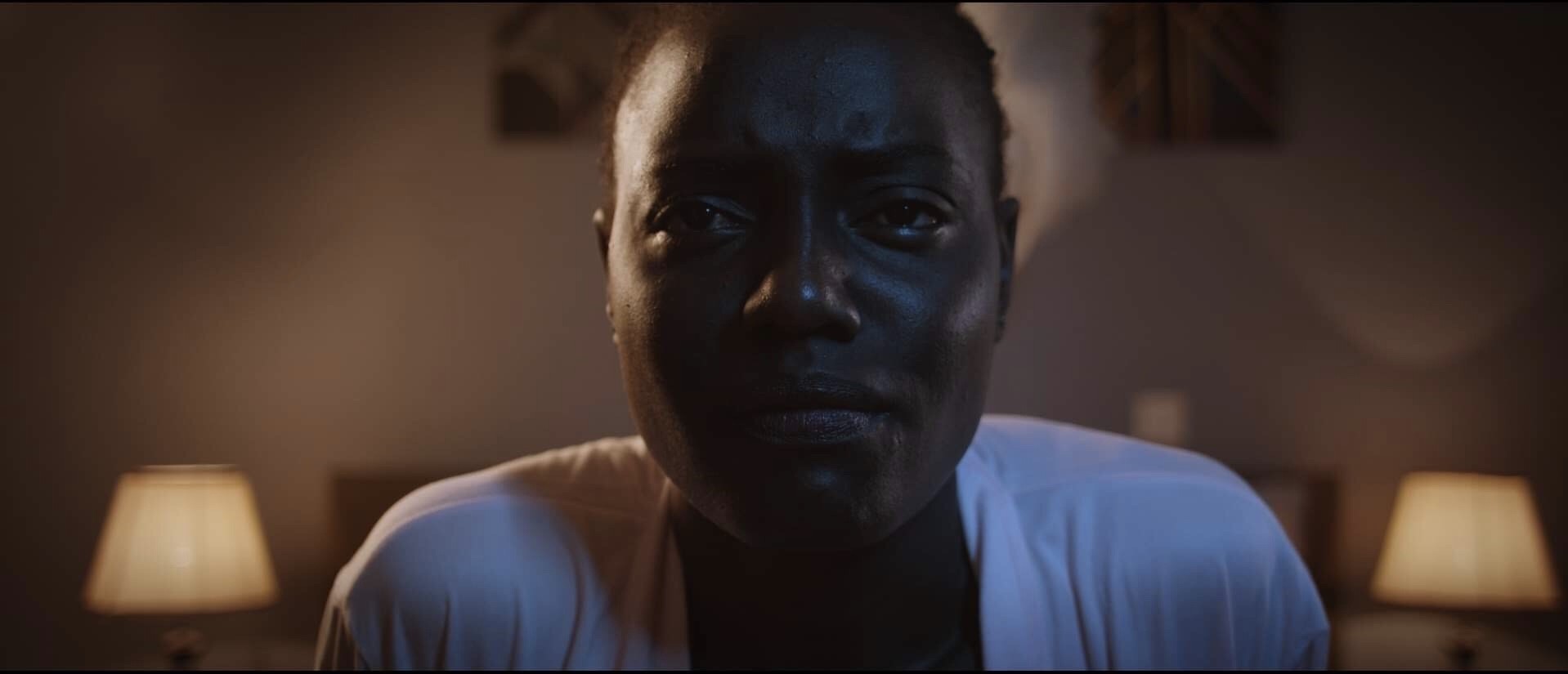 "Till death do us part" tells the story of Ugandan woman, Denise, who fights against her husband's will to marry another woman. Her journey gets harder, when she figures that she is the only one in the family standing against the law that the culture still holds.
The film was entirely shot in Uganda. The Director of Photography is Ignacy Kryczka, and Maciej Rożek is the editor.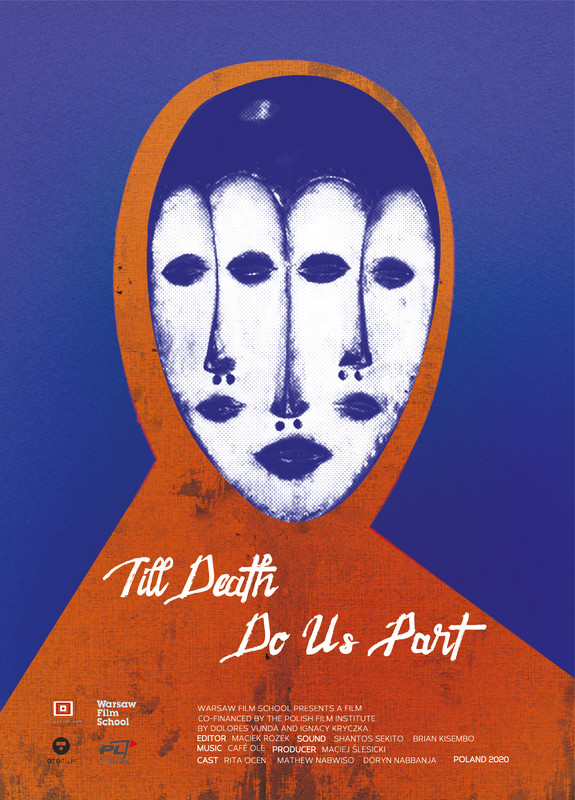 The poster to the film "Till Death Do Us Part" was created by Saskia Wojtalewicz.
TILL DEATH DO US PART
DIRECTOR: Dolores Vunda SCRIPT: Dolores Vunda, Lesley Ruth Gakuo DOP: Ignacy Kryczka EDITING: Maciej Rożek SOUND: Brian Kisembo, Shantos Sekito PRODUCER: Maciej Ślesicki PRODUCTION: Warsaw Film School, Oto Film, Kino Polska Tv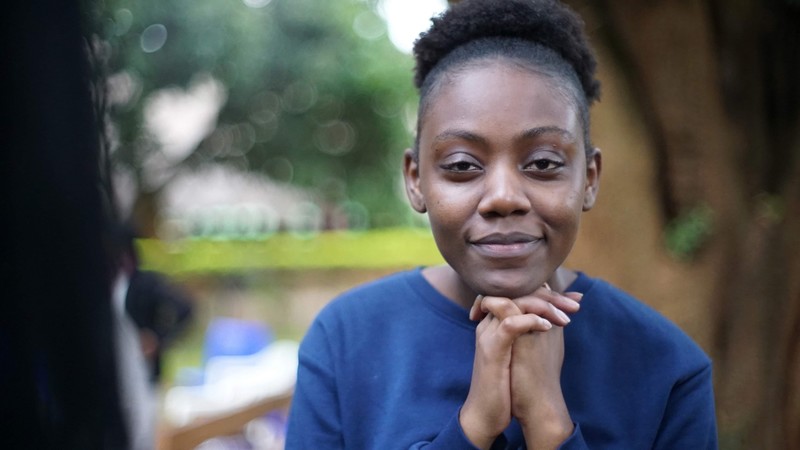 Dolores Vunda is a film director graduate at the Warsaw Film School. She was born and raised in The Democratic Republic of Congo. She fell in love with the movie industry since she was still a child, believing that an image holds a thousand words. She always wanted to tell stories about what she felt was good or bad, right or wrong. The fact of not being a talkative person, she chose to tell stories in a different way.
Films by students of the Warsaw Film School are co-financed by the Polish Film Institute