Masterclass with Zuzana Gindl-Tatarova
On April 12th at 7PM we invite our students to a masterclass and Q&A with the Slovak screenwriter, author, publicist and educator – Prof. Zuzana Gindl-Tatarova! The meeting will be held via YouTube.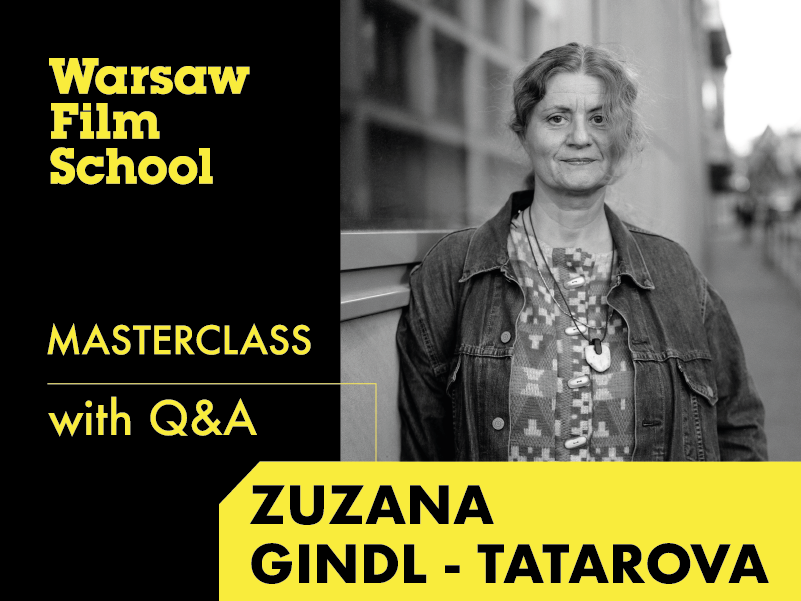 Prof. Zuzana Gindl-Tatarova, PhD. – graduated at FAMU, Prague. Ten years she was employed as a scriptwriter & script-editor in the Slovak Film Studio KOLIBA, writing for TV and radio as well. She has collaborated on 13 feature films with best Slovak directors, several times awarded (Best Script Award at the Festival of Czech & Slovak Films 1987 for feature film Six Sentence by Stefan Uher, etc.). From February 1990 – September 2019 a Professor of script-writing, dramaturgy, script & film analysis as well as modern trends in world cinematography at Film and TV Faculty VSMU Bratislava, in 1995 – 2010 Vice-dean Foreign Affairs. In 1991 – 1993 she lectured at Comenius University in Bratislava, Department of Audiovisual Media and Journalism. In 2000 – 2013 a visiting professor at Bata University in Zlin, Czech Republic. She spent a school year at New York University, the Tisch School of the Arts in the 90ties. Since 1998 she has constantly lectured abroad. She has been awarded by the international CILECT Teaching Award in 2014 for her outstanding merits in film, TV and media pedagogy.
Since 1983 as a lecturer for art cinemas, she organized and did film lecturing for amateurs and addicted youth in the late 80ties. Several international festivals jury member. In 2002–2007 the President of The Slovak Film and Television Academy, the originator and founder of Slovak national film prize The Sun in the Net. She worked as MEDIA Program expert for three years. In 2004 – 2012 she served as the GEECT executive member. Since 2005 she has been engaged as Eurimages board member representing Slovakia.
She has worked as journalist and film critic, writing for several journals and newspapers since 1990. Author of an essay book HOLLY-WOODOO: Film Illusions by Guaranteed Recipes (Slovak Film Institute, 2001) awarded by an annual premium in film theory. The contributor of The Cinema of Central Europe encyclopaedia (Wallflower Press, London, 2004) as well as the author of an introduction to creative writing Practical Dramaturgy (Skolfilm, 2005 and VSMU, 2008, 2015 – English/Slovak version; Filmski centar Srbije, 2017 – Serbian version). Short stories writer.
PLEASE NOTE: The masterclass is open only to students of the Warsaw Film School.