Defense of thesis at the Warsaw Film School
This year, due to the pandemic situation, the exams were held online. Despite a lot of stress, our students were very well prepared and it was hard to surprise them with anything. They presented extremely creative projects and films.
Nikita Tanhadzy, our international student, defended himself with his film "Ticket", which was shown at many film festivals around the world. It was very pleasant meeting ! :) "Something" is a graduation film by Dominik Granaas, our cinematography student. Dominik is the author of the idea for the script. He invited our graduate of directing studies Kasia Babicz to direct the movie. She is the author of award-winning genre films (including "Attachment" or "Inappetence"). Jakub Nurzyński talked about his film "Alzur's Legacy" during the final exam. This is a fan version of "The Witcher", which already has 1.5 million views on YouTube.
The filmmakers defended themselves with their films, but in order to obtain a bachelor's degree, they also had to pass exams in film and art history. The exams were conducted by Dr. Andrzej Kołodyński, Dr. Katarzyna Bałdyga and Przemysław Głowacki. As the committee emphasized, it is very important for a filmmaker to have comprehensive knowledge, including theoretical one in the field of art and film history.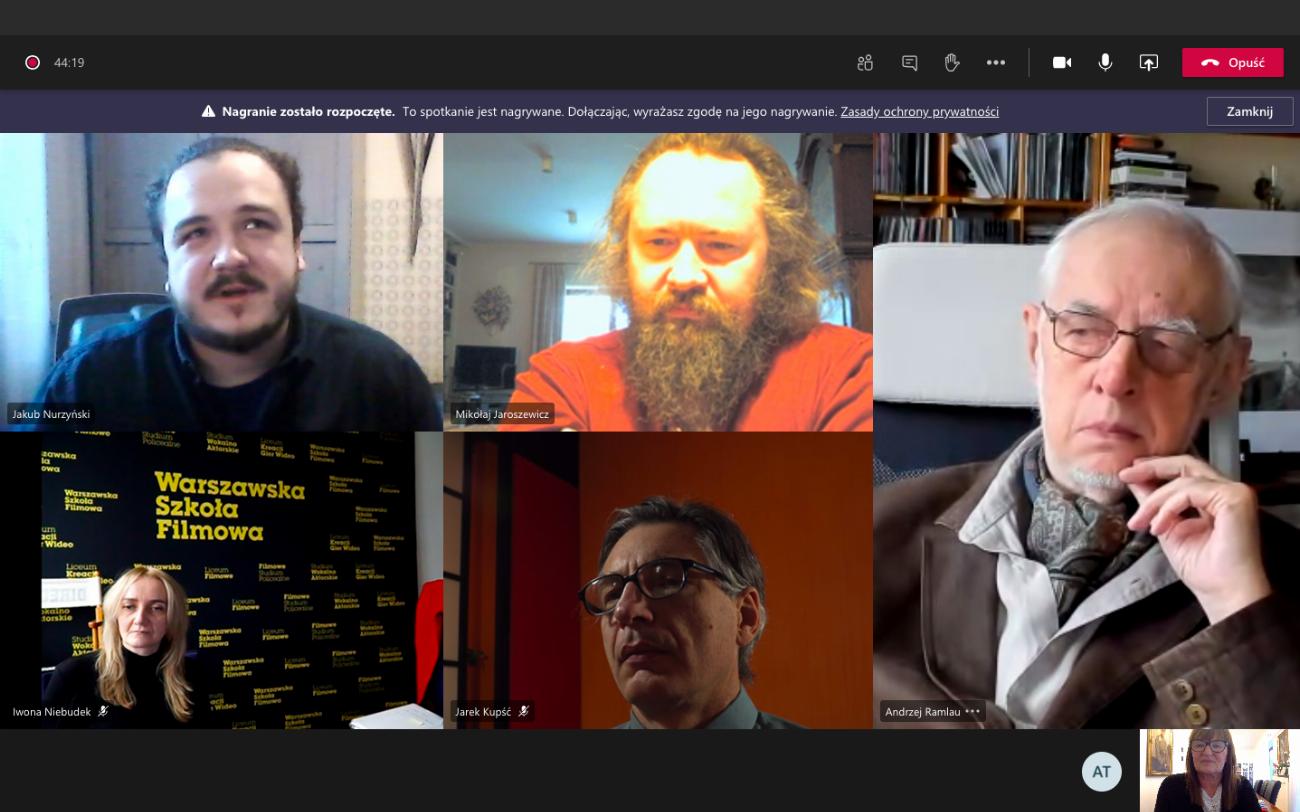 Film studies students also joined the defense, including Maciej Orzeł, who presented the work "Dracula as a significant and timeless figure. Images in the cinema and other media ". The commission tried to surprise him with various questions but… it was impossible! Maciej knows absolutely everything about Dracula!
Film editing students, incl. Fitzet Ignacy, one of the creators of the film "Hot-Shot" directed by Natasza Parzymies (our student, author of the web-series "Control") and Jakub Bastkowski responsible for editing Monika Majorek's film "Off-Season" (the film was present this year at many film festivals, incl. New Horizons i Młodzi & Film Festival in Koszalin).
The examination committee included, among others: Chancellor of Warsaw Film School Maciej Ślesicki, Rector for Student Affairs Dr. Barbara Pawłowska, Dr. Andrzej Ramlau, Dr. Mikołaj Jaroszewicz, Dr. Ewa Szponar. The committee, as always very demanding, was positively surprised by the high level presented by the students.
Congratulations to all our fresh graduates!