The Youtube premiere of the film "The Woodkin" directed by Mateusz Motyka
Warsaw Film School is coming back with our series of online film premieres. On Tuesday, March 23rd at 7PM we invite you to our official Youtube channel for the online premiere of the film "The Woodkin" directed by our graduate Mateusz Motyka. The screening will be followed by a Q&A with the director, hosted by Marcin Radomski of Kino Rozmowa.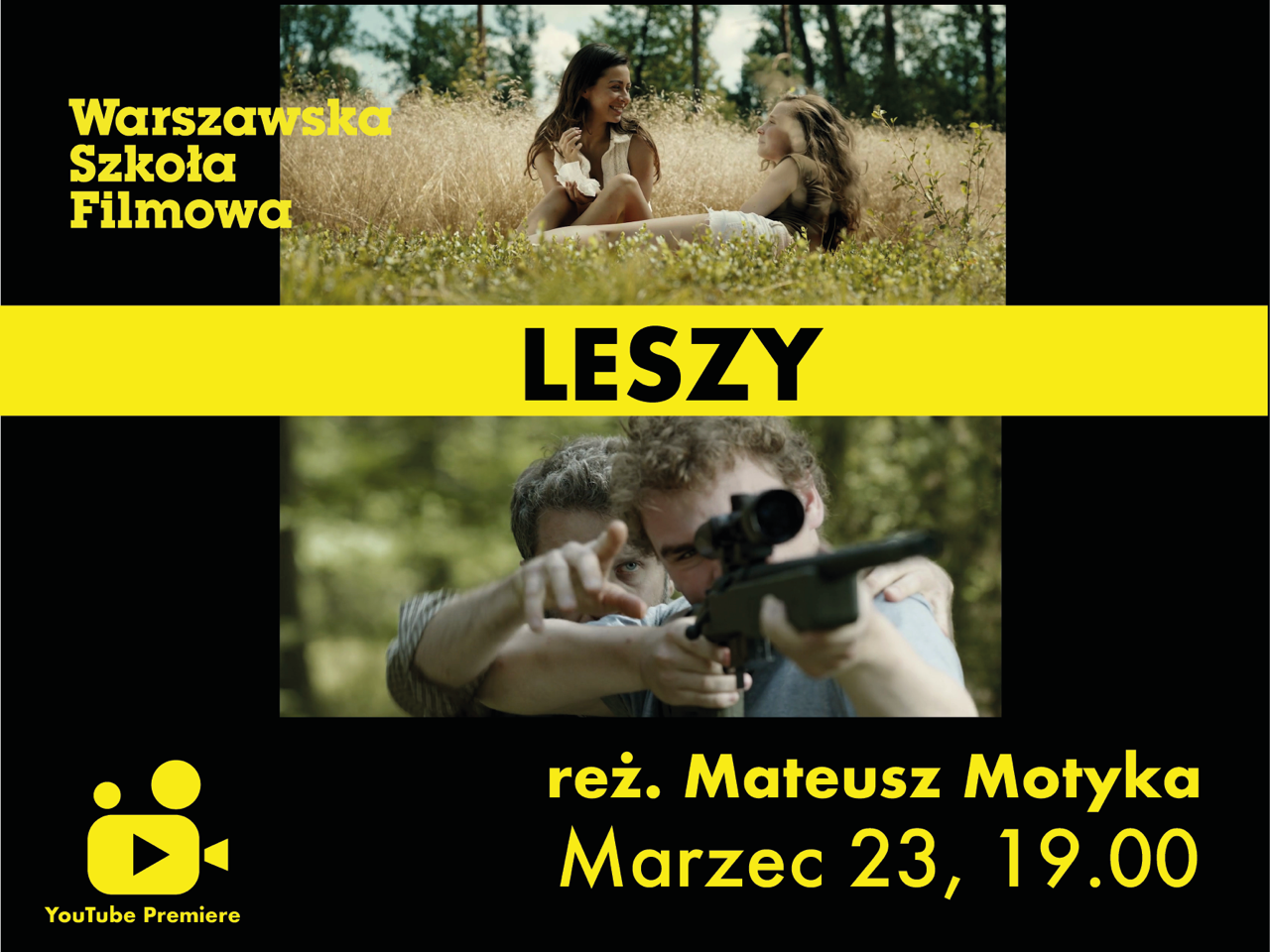 A father, a son, a forest and a loaded shotgun - the story of an attempted reconciliation that becomes a painful lesson in adulthood for all involved. After ten years of absence, Krzysiek takes his son on a hunting trip where he does everything to get his boy back. Over the course of several days of hunting, the men grow close to each other again. What they don't know is that their behavior will awaken the Woodkin – the spirit of the forest, protector of animals and judge of hunters. Woodkin wants to punish those who break the laws of nature. . .
Cast: Tadeusz Ratuszniak, Łukasz Gawroński, Magdalena Kizinkiewicz, Dominika Sakowicz and Adrianna Stalewska.
Film stills: Alan Ruczyński
AWARDS:
Toronto (Redline International Film Festival) - Best Supporting Actor Award - Lukasz Gawronski
Targu Mures (International Short Film Festival) - Best Student Film Award in the March edition of the festival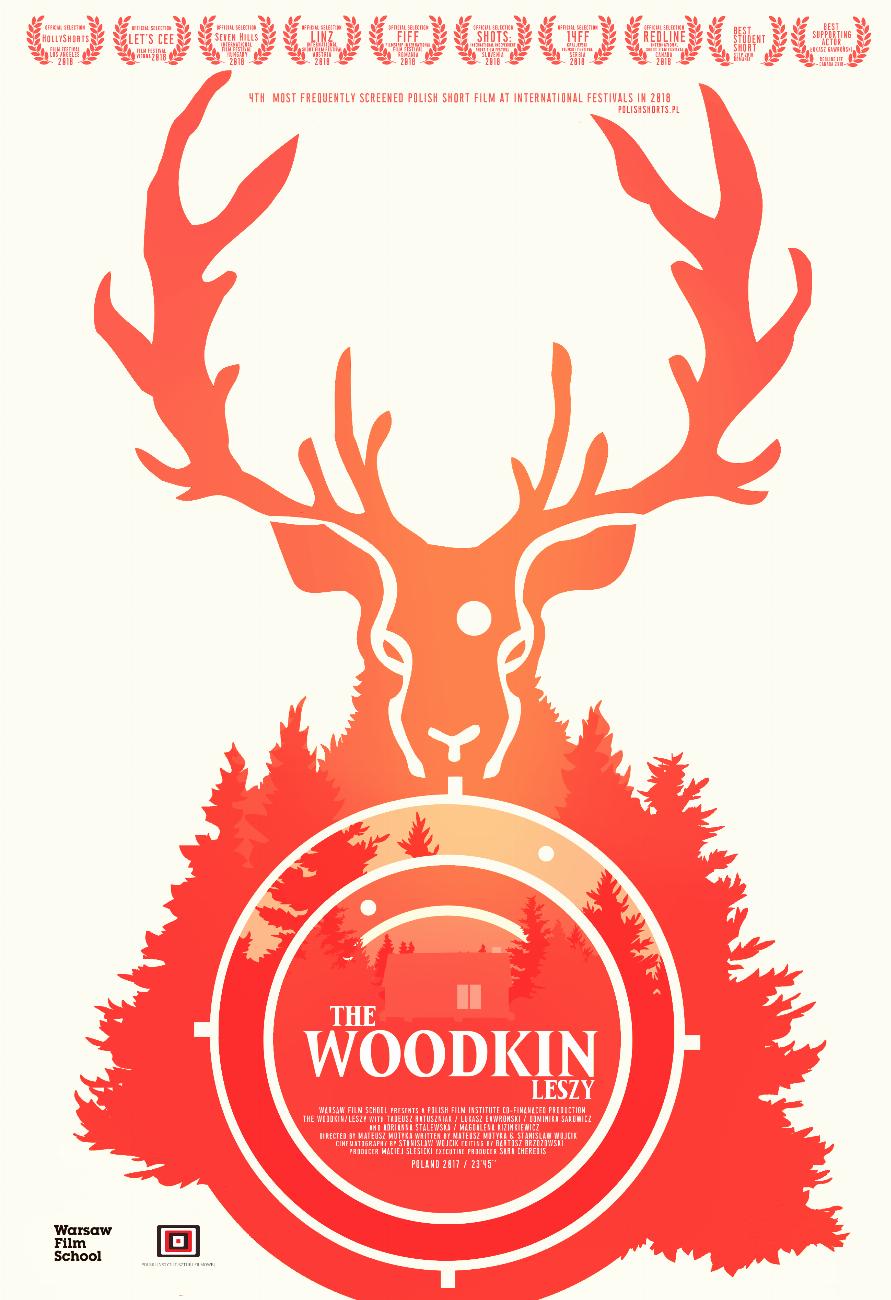 THE WOODKIN
DIRECTOR: Mateusz Motyka SCRIPT: Mateusz Motyka, Stanisław Wójcik DOP: Stanisław Wójcik EDITING: Bartosz Brzozowski SOUND: Katarzyna Perzyna, Jakub Turniak MUSIC: Paweł Czerwiński PRODUCER: Maciej Ślesicki PRODUCTION: Maciej Ślesicki Warsaw Film School
| | |
| --- | --- |
| | Mateusz Motyka – born in Bieskidy in 1992. He studied film direction at the Warsaw Film School and Victorian and American literature at the University of Tromsø. His first short film "Raspberries" won the Best Polish Student Short Film award at the Manchester International Short Film Festival 2017. Less than a year later "Raspberries" along with the second film entitled "The Woodkin" took 4th. place on the list of "most screened Polish short films at foreign festivals in 2018" prepared by PolishShorts. pl. Co-creator of the feature film "The Land". Graphic designer and illustrator. Creator of film and social posters. He gained experience on film sets, in commercials and in the production of AAA computer games.  |
|                                                          |   |
The film "Woodkin" was co-financed by the Polish Film Institute